Musician and self proclaimed Big Size Bebe Cool impressed many viewers in his Wednesday, NBS TV faceoff with Buyaga Member of Parliament Barnabas Tinkasimire.
Moses Ssali, who is best known by his stage name Bebe Cool, was on the NBS TV Morning Breeze show to defend President Yoweri Museveni's latest appointments.
President Museveni surprised many political scene watchers by appointing last week two musicians Catherine Kusasira and Mark Bugemba aka Buchaman as presidential advisors. Kusasira's designated role is to advise President Museveni on Kampala affairs while Buchaman caters to the ghetto docket, particularly Kamwokya.
Kusasira's appointment did not come as a surprise to many; she had been jokingly dubbed the "minister of condolences" for repeatedly turning up at scenes of tragedy with brown envelopes purportedly sent by President Museveni. The real shocker was the appointment of hither-to little known musician Mark Bugembe.
Appearing on NBS TV, Bebe Cool revealed that he had tipped President Museveni to the potential of Buchaman to win over the disgruntled youth vote. Buchaman, who was once close friends with now Kyadondo East Member of Parliament Robert Ssentamu Kyagulanyi aka Bobi Wine, has indeed sworn to fight to get disadvantaged youth a seat at the table of power.
Crediting himself for discovering Bobi Wine as a young man in the ghettos of Kamwokya in the late 1990s, Bebe Cool argued that Buchaman can be as great as Bobi Wine.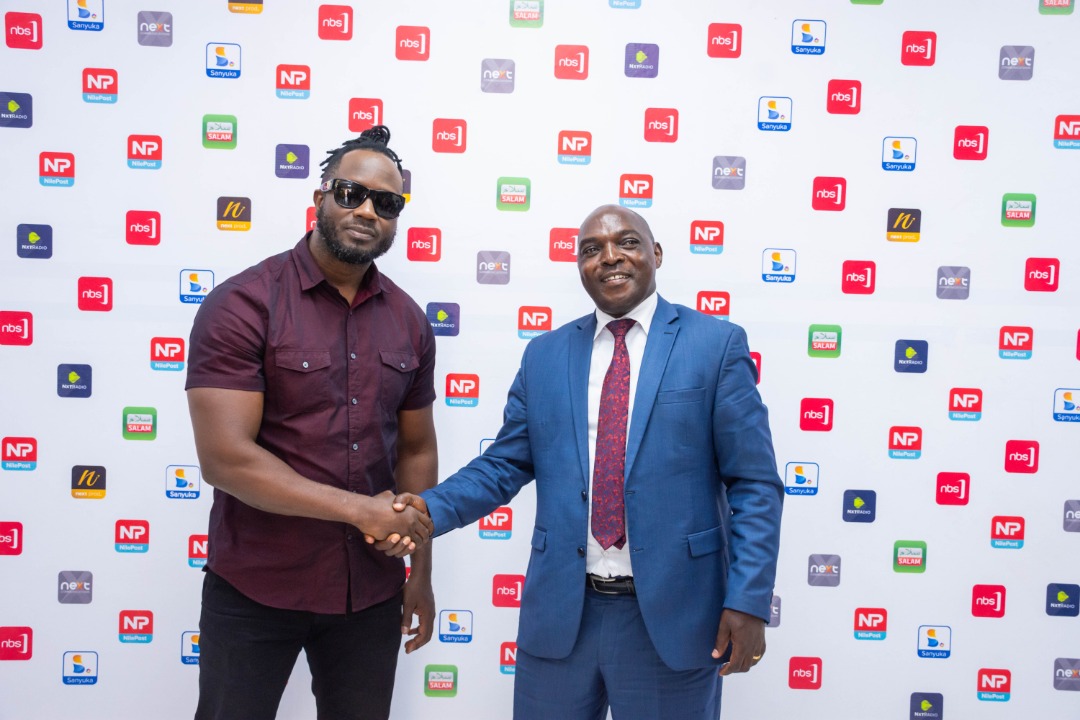 Bebe Cool fended off attacks by Tinkasimire who questioned his ghetto credentials. Tinkasimire wondered how Bebe Cool can claim to have grown up in the ghetto yet he was the son of a minister, the veteran politician Jaberi Bidandi Ssali.
However, Bebe Cool responded by naming down to the street he lived in during his years of struggle in the Kamwokya ghetto. He also claimed that Bobi Wine was not truly from the ghetto as he lived more or less opposite Bebe Cool in those years.
He went on to defend Museveni's perceived pandering to the ghetto youth who also make up the largest section of the unemployed. Bebe Cool argued that President Museveni is following a pre-conceived list of priorities and it is now time for the ghetto youth to have his attention.
Several commenters like Sam Ochol said, "This guy very is very wise and well informed not what I had expected."
Pamela Mbabazi agreed, "Well put together. The level of articulation is now excellent than never."
Derekford Zabel was impressed that, "Bebecool is one of the most Loyal People have seen.. he has been insulted over and over for his support for M7 but he has never denied him rather he always proud himself for his support.. to me it does matter wether is on supporting the right person or wrong person.. but his Loyalty symbolizes him to be a real man."
But others like Lucky Rose remained unconvinced, "If he doesn't talk about him(Bobi wine), how will he be paid by the Boss. Nanti whoever talks much about him yasasulwa."
Yunia Babirye questioned Bebe Cool's self declared wisdom, "Bobiwine bought a car before him yet he said he is the one who groomed him. So the student graduated before the teacher 😁😁😁😁 how did the teacher become the teacher?"
Taufic Silvato went so far as to say, "The only thing you understand is to narrate story in English but when it comes to argue important issues you can't raise any single point."