Journalists who were marching to petition the Inspector General of Police, Okoth Ochola over police brutality were on Monday beaten and others arrested.
Members of the Uganda Journalists Association, Human Rights Network for Journalists and Uganda Parliamentary Press Association had organised a march to Naguru police headquarters and petition the police chief over the matter.
However, a number of them including UJA president, Bashir Kazibwe, UPPA president, Moses Mulondo, Siraje Kiberu(KTV), Moses Bayola(Star Fm), Issa Kigongo(Bilal FM) and Arnold Mukose(Salt FM) were arrested as they marched to Naguru.
Police first dispersed the group along Jinja road before arresting several of them.
Later, at Naguru near the Police headquarters, there was another scuffle in which several journalists were sprayed with pepper, beaten and arrested.
The group carrying placards marched toward the entrance to the Police headquarters but they were intercepted by anti -riot police officers commanded by three Assistant Superintendent of Police officers who demanded to know the reason behind the march.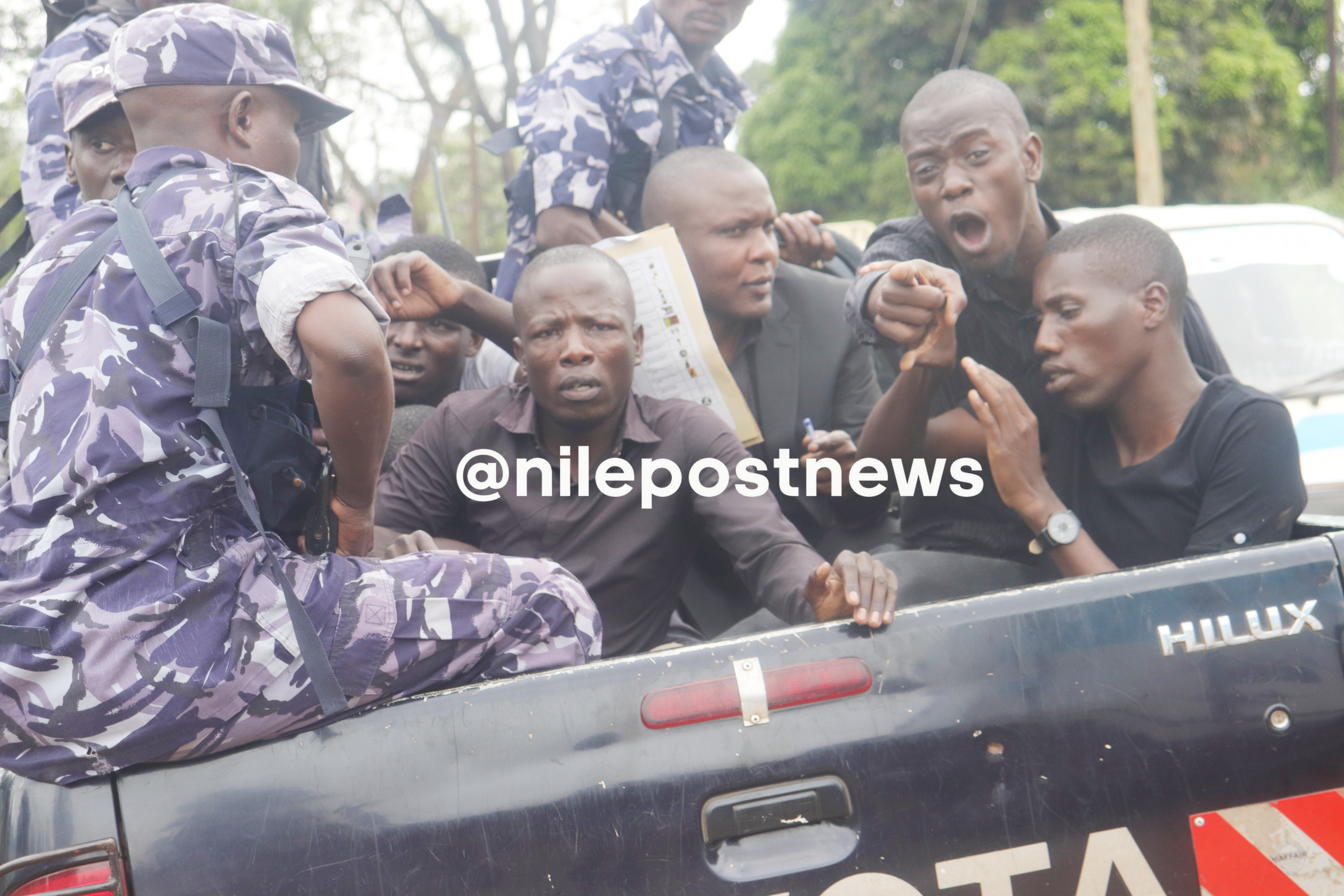 As the two parties agreed that they allow 10 journalists represent the group to present the petition to the IGP, another commander, from the Field Force Unit came with another set of orders that included dispersing the crowd.
The resultant scuffle saw five journalists arrested but during the arrest, Moses Bayola and Siraje Kiberu were sprayed with pepper before being beaten, lifted and dumped onto a waiting police truck and driven off to an unknown destination.
However, according to Kampala Metropolitan Police spokesperson, Patrick Onyango, no journalist was arrested by police.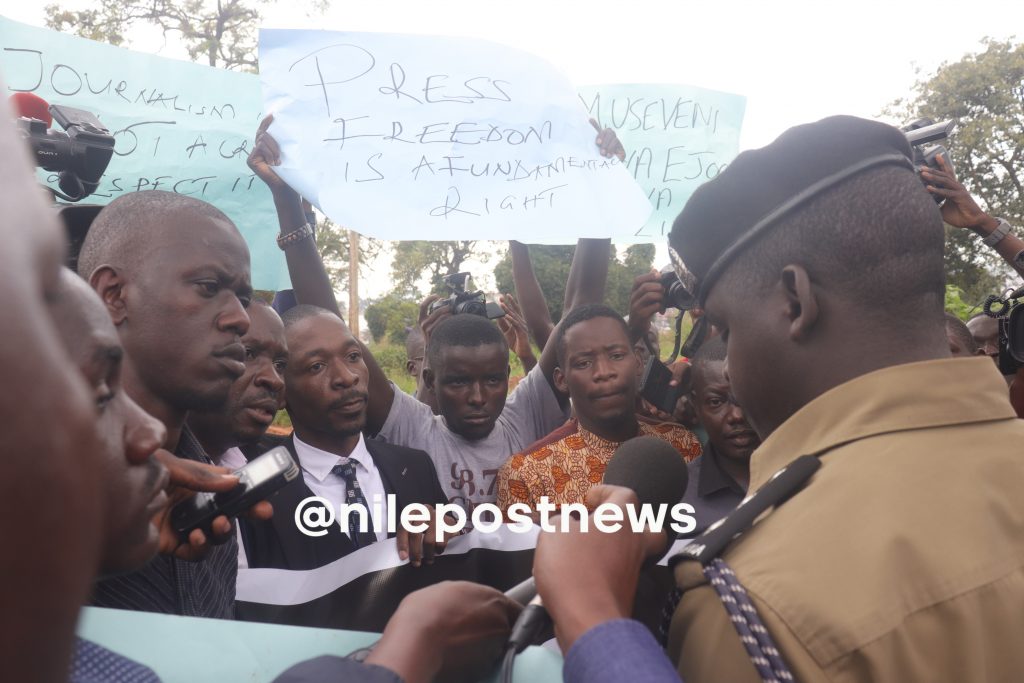 "They were not arrested but just brought to CPS to meet the Kampala Metropolitan Police commander to sort the matter,"Onyango said.
"Today is a free day for journalists. There is no journalist in our custody."
He added that the group was later driven to the Police headquarters in Naguru to meet the Police chief.
Background
Journalists deployed to cover the protests by students against the 15 percent tuition increment were the latest victims of police brutality with Daily Monitor's Alex Esagala, Godfrey Tumwesigye(NTV) , Chris Ssemakula(BBS TV) and Lawrence Kitatta from Bukedde newspaper falling prey to the police officers.
Showing wounds all over their bodies depicting the horror meted out on them, journalists said police officers had used gun buts and throwing teargas canisters at them.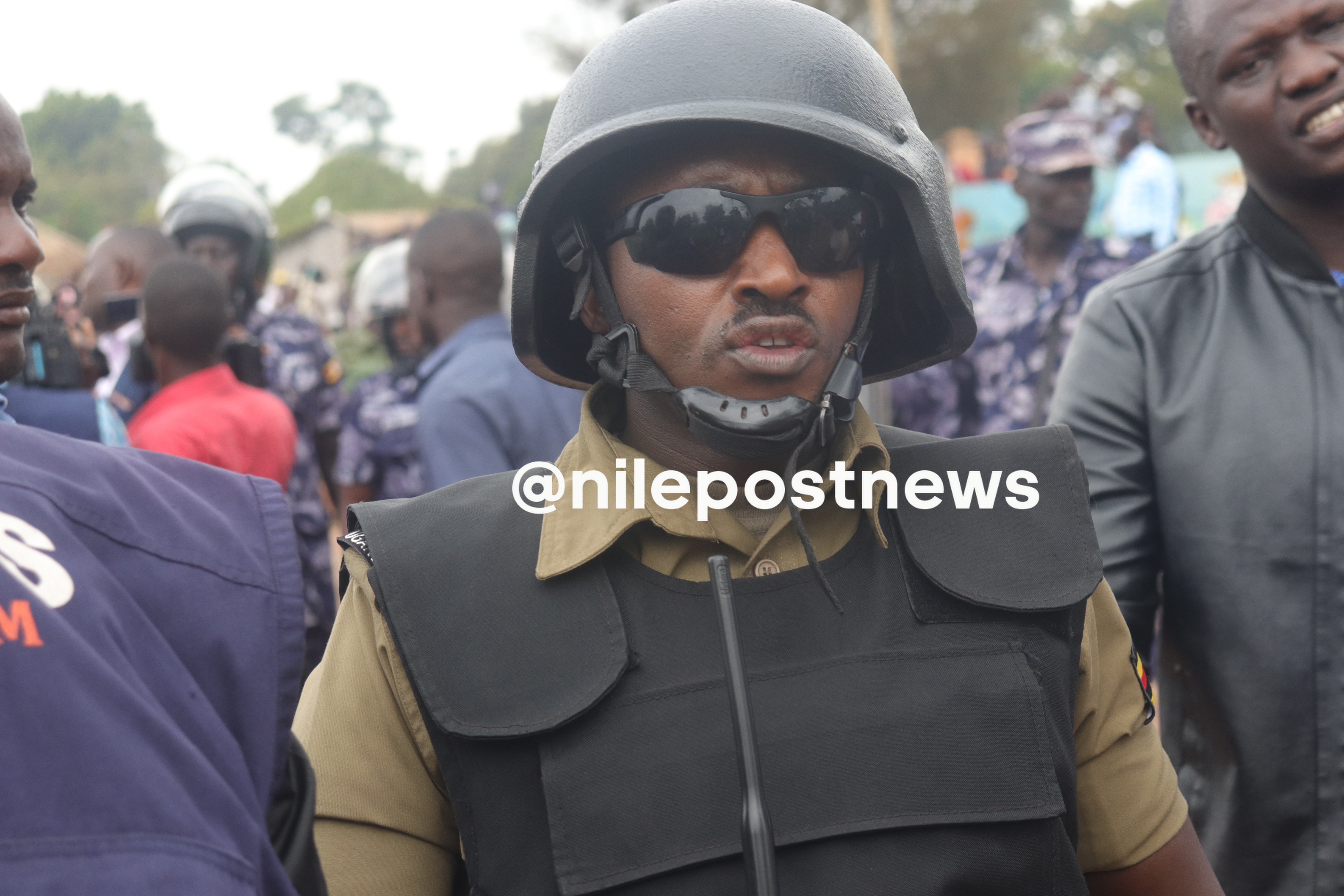 Police has on a number of occasions brutalized journalists in various parts of the country.
In 2018, journalists covering the case of former Buyende DPC, ASP Muhammad Kirumira were badly beaten by counter-terrorism police officers at Naguru.
In one incident, a female journalist who was pregnant was kicked and fell down but efforts by fellow journalists to help her out were frustrated by police officers.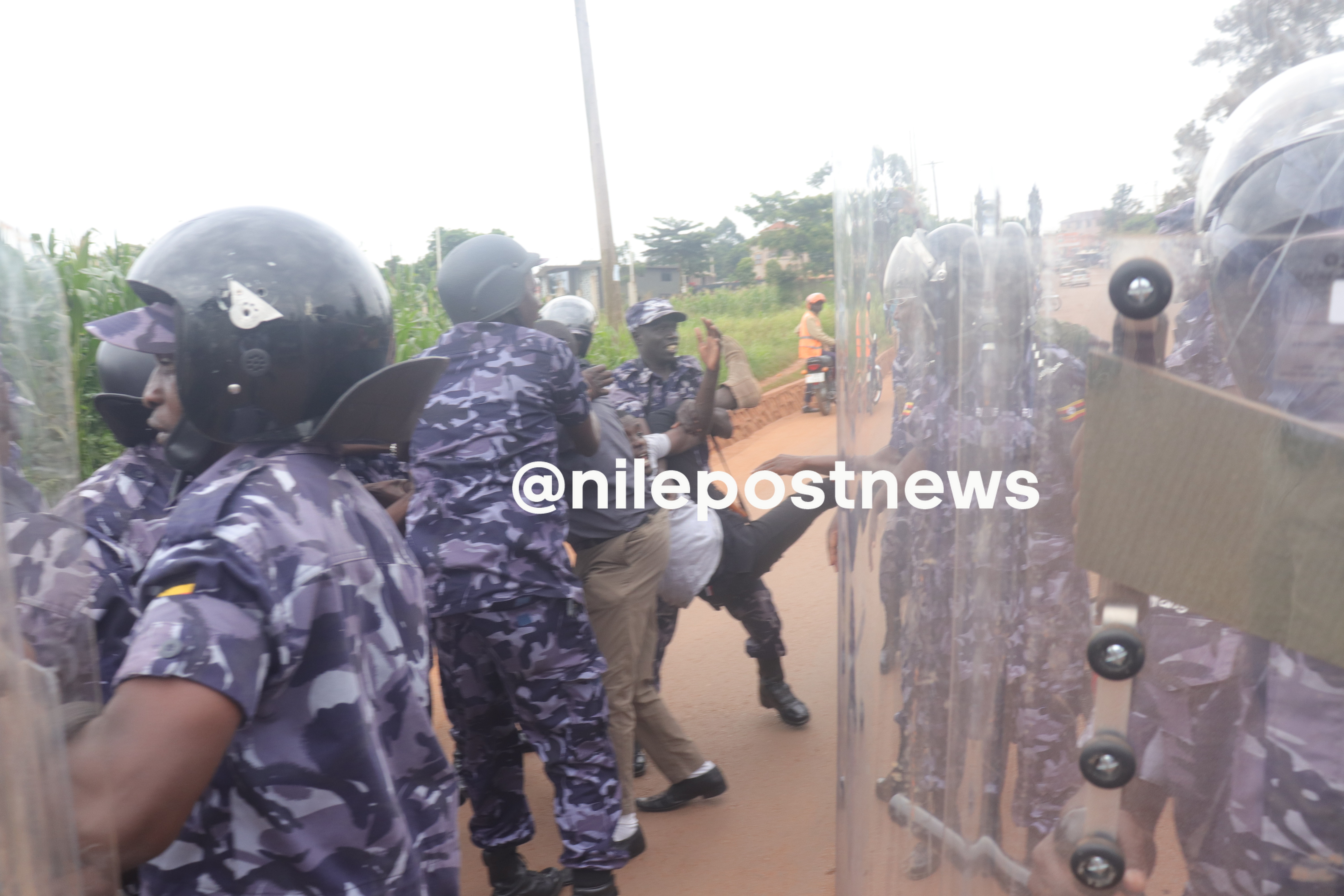 In 2017, journalists celebrating the World Press Freedom Day were badly assaulted and others arrested by police in Kampala.
The Inspector General of Police has always emphasized respect for human rights by police officers but the call has been ignored.