A witness has accused Nateete Police station officers of not helping relatives after the kidnap of Nagirinya in August.
On the night of August 28, unidentified men kidnapped driver Ronald Kitayimbwa and Nagirinya, a former employee of Community Integrated Development Initiative, an NGO from her at her gate in Busega Lungujja before killing them and their bodies were later found dumped in Mukono.
Harriet Nakyejwe,40 an elder sister to Nagirinya told the police disciplinary court on Thursday told court that she was called by her younger sister, Berna Nakidde to inform her of Nagirinya's kidnap.
"She was all crying on the phone as she broke the news to me. I then informed our uncle, Dr.Ben Mukwaya, our dad and others that we proceeded to Lungujja,"Nakyejwe told court.
She noted that on reaching Lungujja, they decided to go to Lungujja Police Station where they were informed the incident had not been reported to the station and they decided to proceed to Nateete Police Station, where the CCTV camera command centre is located.
Blocked from entering
Nakyejwe narrated that on showing up at Nateete Police Station, their entourage that included the Nagirinya's father, uncle (Dr.Ben.Mukwaya) and herself among other people
"At Nateete, they refused us from entering the police station. The officers ordered us to park our vehicles outside the station despite being night time."
Tossed around
The witness broke down while narrating the manner in which Nagirinya's relatives were tossed around various police stations from around midnight to 5 am the following day.
Nakyejwe said when they finally accepted to leave vehicles outside Nateete Police station, the police officers found at the counter were not helpful at all to them.
"We followed the instructions and parked outside the police station. When we asked the police officers to help us check the CCTV cameras one of them who was seated leaning against the chair with his legs crossed and  put on top of another chair told us the cameras were not working,"Nakyejwe told the police disciplinary court.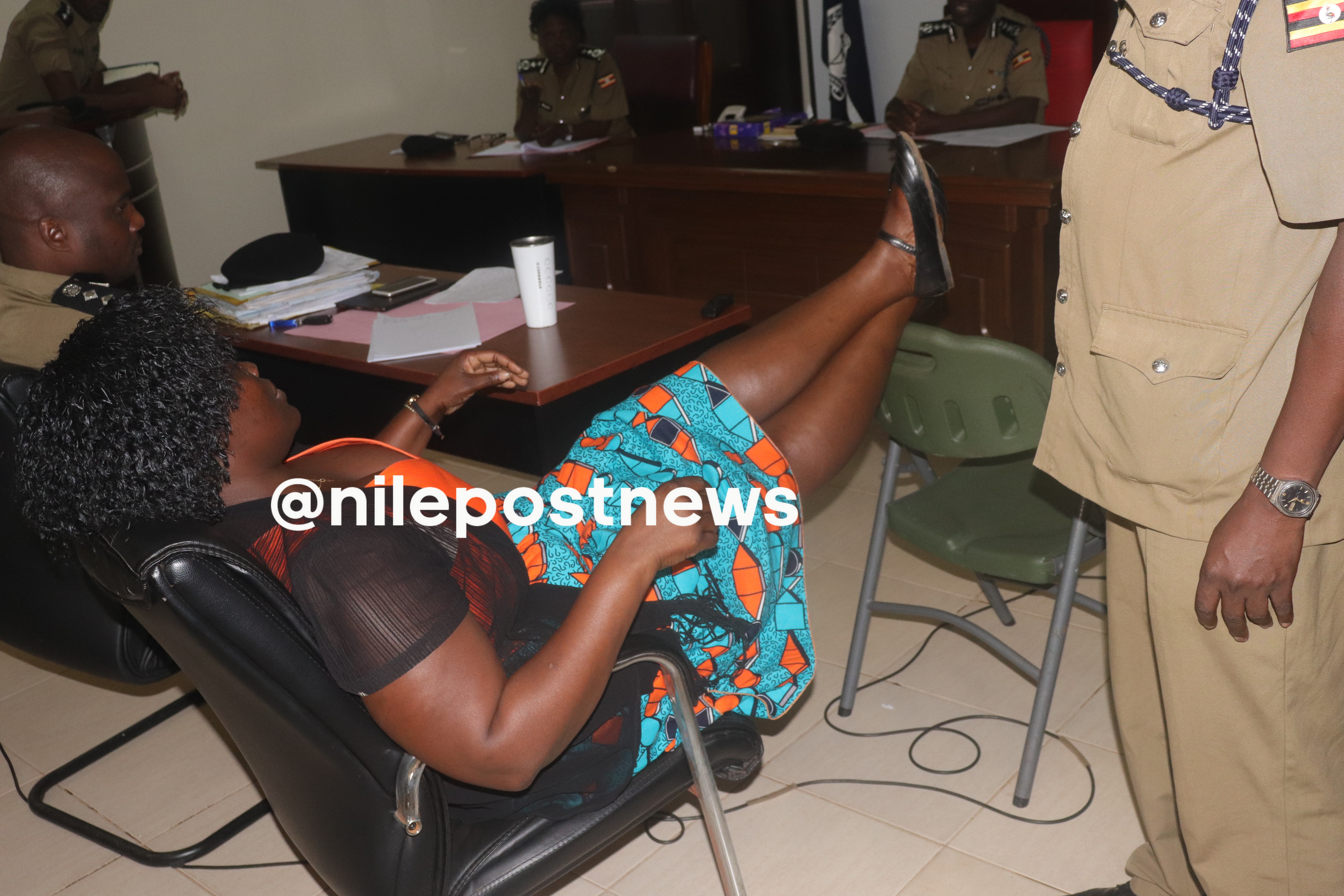 "The officer also told us the case was not supposed to be handled by Nateete Police station and told us to go to Katwe."
When asked if she could single out the police officer they found at the Nateete Police station counter, Nakyejwe pointed at Detective Corporal Reuben Kibwikamu.
"He is the one," she retorted.
The witness told court that on the contrary, when the victim's family proceeded to Katwe Police station, they were welcomed well by the officers on duty.
She narrated that the officer at Katwe asked them about the details of the vehicle in which Nagirinya had been kidnapped before he proceeded to the CCTV camera room to check.
"After a period of 15 minutes, he returned with information about the incident. He told us the vehicle had been captured on camera in Kinawataka but asked us to proceed to Old Kampala Police Station because their (Katwe) cameras could not go beyond Kinawataka,"Nakyejwe told court.
Tossed around
According to the witness, at Old Kampala, they were told the CCTV cameras had a problem and asked to return to Katwe so they could be helped from that side.
She told court that on the second return at Katwe, the police officers tried but could not offer much help and asked their colleagues in Nateete to assist the family.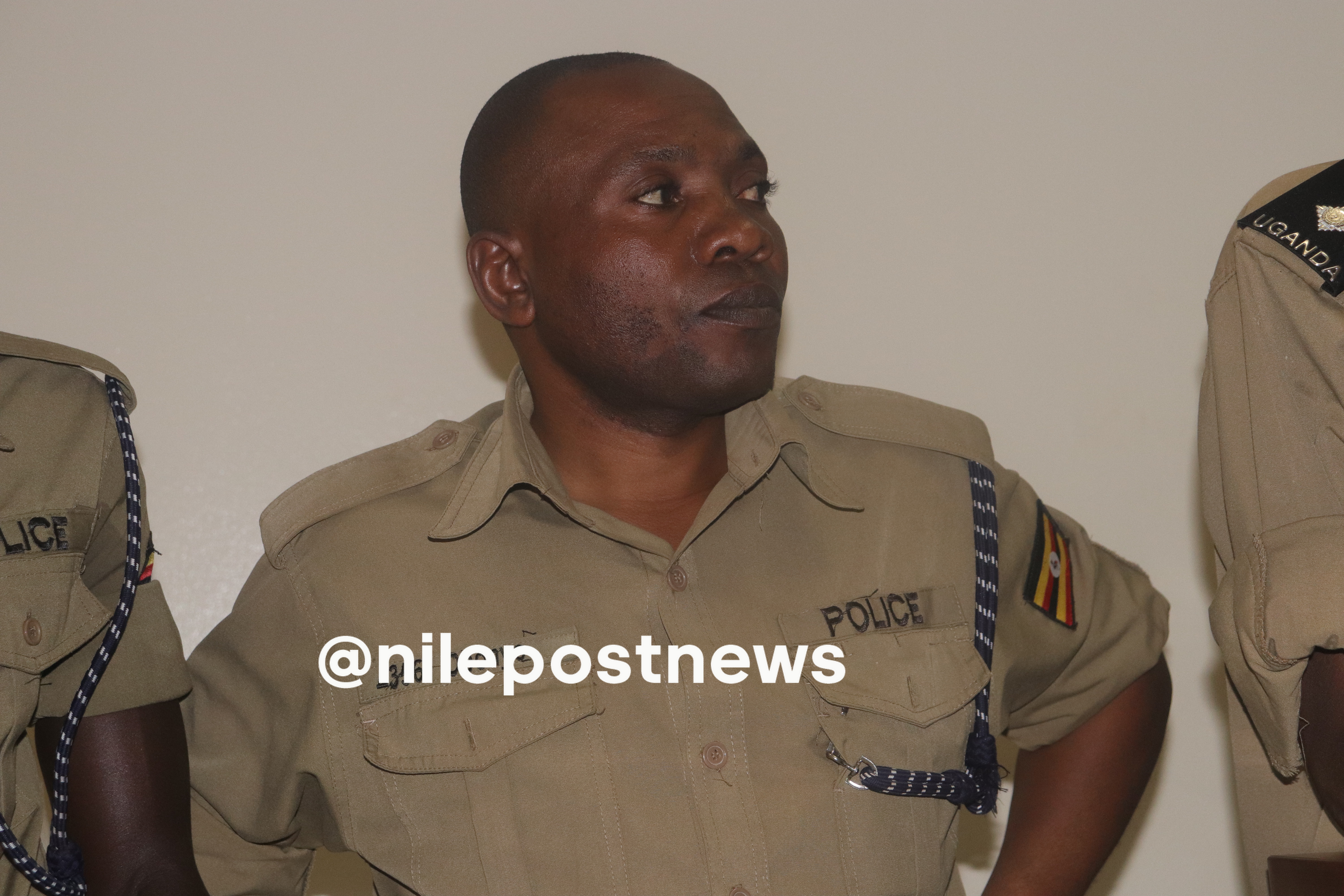 "We were all tired and it was now 5am that we returned to Nateete police from where, the police officer (Kibikwamu) now received us," she noted.
Nakyejwe however noted that she let her other family members proceed to the counter while she remained at the entrance because she was pessimistic the police officer (Kabikwamu) would not offer any help to them.
Ask sensible questions
During cross-examination, the court's chairperson, Denis Odongpiny warned the accused police against asking nonsensical questions.
This was after Kibikwamu asked Nagirinya's sister to tell court if she knows the width and length of the police counter at Nateete police station where he was found on the fateful day.
"If it was your brother or sister kidnapped and you run to police for assistance, would you bother to find out how the things at the police station are arranged? Please ask only sensible questions to the witness," Odongpiny warned the accused police officer.
The case was adjourned to Tuesday for further hearing.
The charges
A total of eight police officers including three Assistant Superintendents of Police – ASPs Muhammad Byansi – Officer in Charge of Natete Police Station, Andrew Nizeyimana – Natete OC CID and Allan Okello- Natete Patrol Commander are facing charges related to negligence of duty.
Other officers are Detective Assistant Inspector of Police Sande Baguma, Corporal Samuel Owona, Detective Corporal Reuben Kibikwamu, Police Constable Joshua Basaliza and Police Constable Deo Kitutu.
Prosecution led by Senior Superintendent of Police, Steven Ibanda accuses the group of negligence and discreditable conduct contrary to Section 44(1) of the Police Act.
Following the kidnap and subsequent murder of Maria Nagirinya and her driver Ronald Kitayimbwa, President Museveni ordered for the immediate sacking and arrest of all police officers manning the CCTV camera command centre at Nateete Police Station over negligence.