Even when it publicly denied that it was exiting the properties, it turns out that in September, DFCU bank wrote to the Bank of Uganda trying to set up a meeting to iron out modalities of handing over of Meera Investment Limited (MIL) properties that had been possessed by DFCU when it bought Crane Bank in 2017.
The properties had become a burden to DFCU and it had reached a point where it did not want to incur the heavy costs of occupying them.
In a letter to Bank of Uganda, DFCU's managing director Mathias Katamba noted that the legal setback suffered by BOU on August 26 had put it (DFCU) in a precarious situation regarding the assets of MIL.
"In line with its strategic interests and risk management framework the board has resolved that it is in the best interest of the bank to exercise the option to rescind the purchase of the MIL properties," Katamba wrote in a letter dated September 12, 2019.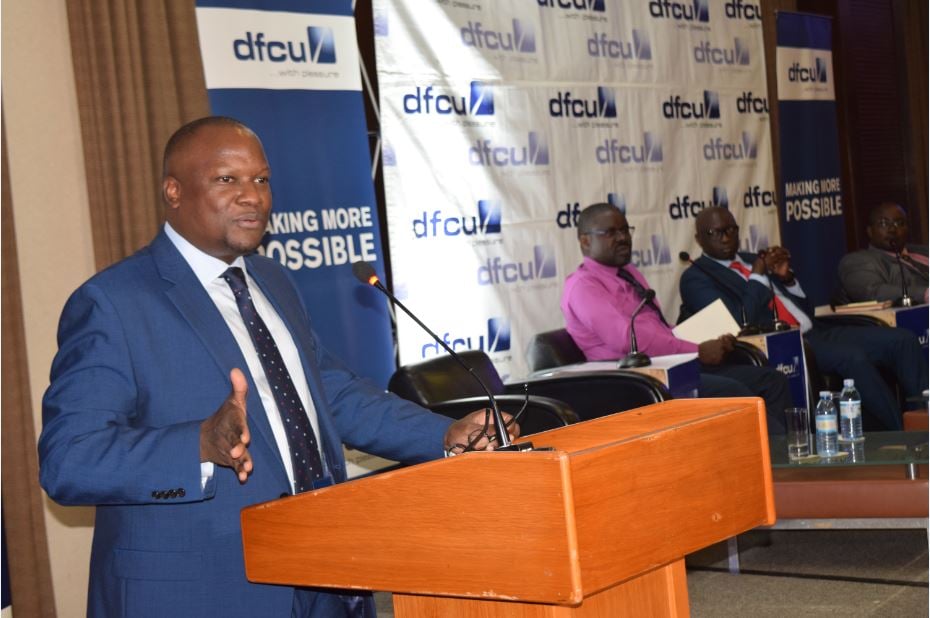 The letter was co-signed by Agnes Mayanja, the Chief Risk Officer of DFCU.
It is now believed that this letter and a series of other events led DFCU to seek the services of a consultant to help them come up with a relocation plan from 22 properties that belong to Meera Investments Limited, which is part of the Ruparelia Group of Companies.
Meera Investments had sued DFCU demanding unpaid rent arrears in billions of shillings.
In August that DFCU had moved to transfer some of the properties into its names. Lawyers described this move back then as illegal.
According to Katamba's letter, DFCU was to return all titles of MIL properties to BoU in exchange for payment for the net value of the properties.
This too, would have proved controversial because of the on-going court case in which MIL.
How the trouble started
The dfcu Bank received some of the assets and liabilities of Crane Bank and started to operate in different branches whose ownership belonged to Meera Investments Ltd.
Between 2012 and 2016, Meera leased the 46 properties to Crane Bank on different terms with the leases being duly registered as encumbrances on Meera's freehold and mailo interest.
The lease titles were subsequently processed and issued to Crane Bank.
Crane Bank agreed to pay US$6,000 as ground rent for each of the properties effective on or before the January 1, of every year to the property owners (Meera Investments).
The lease agreements, court documents show, provided that Meera had the option to review the ground rent after the expiry of three years.
On January 24, 2017 Bank of Uganda announced that it had transferred all the assets and liabilities of the bank to dfcu Bank.
But lawyers said this was an illegality because the consent of the owner, MIL, was not sought.