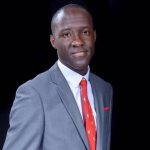 By Kato Mpanga 
A few weeks ago, there were social media reports of a teacher of one of the country's top schools who allegedly defiled and impregnated one of his students during the recently concluded second term holidays. 
The country was taken aback in May 2017 when the demise of the owner of one of the country's prominent private schools brought to light the fact that he had allegedly had tens of children with his former students, and possibly current students at the time. 
Almost every day that goes by, the country continues to witness news of alleged cases of defilement in rural schools, among others. 
According to statistics from the Uganda Police's Child and Family Protection Unit, over 51,000 girls were defiled between 2014 and 2017. The question that comes to one's mind as regards to defilement cases related to schools is whether the Ministry of Education is doing enough to prevent such from happening. 
Having worked for the National Citizen Service (NCS) in the United Kingdom (UK) during the summer for the last five years, I have carefully observed how the organisation has endeavoured to implement the country's child protection policies to protect its young people. 
 NCS is a government programme run by private partners which seeks to empower young people 15 – 17 years with different leadership and employability skills. At the end of the summer or autumn program, the young people graduate with certificates signed by the British Prime Minister.
Seeing defilement related cases in Uganda got me pondering on what more could be done to prevent such cases from happening. Much as the Ministry of Education through the Education Service Commission (ESC) issued its reviewed Teacher's Professional Code of Conduct in 2012 as empowered by The Education Service Act 2002, more should be done to help protect children from being abused. 
Drawing from my experience of working with NCS, here are some of the precautions the organisation put in place to promote the welfare of its young people. Much as these measures could be affected by cultural or legal variations, the ESC could pick a leaf from what is crucial and enhance their policies accordingly. 
Firstly, one's employment to work with children is subject to a thorough Disclosure and Barring Service (DBS) check, renewable every 3 years. A DBS check is a record of one's criminal convictions and cautions – carried out by the Disclosure and Barring Service. The information issued is used to determine one's suitability to perform a designated role. The ESC could suitably adjust this to our Ugandan schools' context by coming up with more ways of doing a thorough background check before recruiting any member of staff, among others. 
Secondly, the organisation has seasonal safeguarding training. This could be applied to our Ugandan context by instituting mandatory child protection training before the commencement of each term. 
Thirdly, professionals working with children are not allowed to share their personal contact details or to have a child's contacts during or outside the professional relationship, that is to say, mobile and social media contacts, among others. Young people are only allowed to contact members of staff through official channels such as their work phones or work email address. 
This could be adjusted to suit our Ugandan context by saying that members of staff are only allowed to have personal contacts of students with the explicit and documented permission of their parents, and notification of the school administration. 
 Fourthly, professionals are not allowed to have any personal or sexual relationships with children even when they become of age in or outside the professional context. 
 The ESC could adjust this to our Ugandan context by stating that students will only be allowed to have personal contact with their former members of staff on completion of their high school, and on becoming 18 years and above. No sexual relations will be tolerated between members of staff and their former students, among others. 
 Fifthly, a professional with, or talking to a young person must do so in the presence of another member of staff. The ESC could adopt this by saying that a member of staff can only have a one to one conversation with a student either in the presence of another member of staff, or in an open place that is visible to all. 
Lastly, media consent. Professionals are only allowed to take children's photos with documented consent from their parents. Furthermore, professionals are only allowed to take these pictures using the organisation's, and not personal devices. No professional is allowed to share children's pictures on any platform unless the pictures or videos have been produced via the organisation's official platforms. 
Theses and more could be discussed and adopted to strengthen the ministry's existing child protection policies. 
Kato Mpanga is a Law Student at Oxford Brookes University, Oxford, UK. 
@KatoMpanga