President Museveni has asked any leader who is involved in fronting retrogressive sectarianism issues in the Sudanese transitional government to resign.
Museveni made the remarks on Monday afternoon during the launch of the Sudan peace talks at the Freedom hall in the South Sudan capital, Juba, convened by President Salva Kiir.
"It is absolute rubbish to waste even one afternoon to talk about hawiya(identity) of tribe and religion among others. These mistakes have been going on because of this rubbish of identity and we have killed each other. When you want the prosperity of your people and yet you front hawiya(identity)? Why spend time on hawiya and forget masilaha(unity) of the people," Museveni said in a speech in which he occasionally alternated both English and Arabic languages.
He added, "If you don't know what to do, go back home and mismanage your home. Don't come to a public office to cause suffering for the people."
The Ugandan President said the African continent has moved ahead to continue thinking in terms of sectarianism like tribes and religions, noting that such has tried to pull back the continent's prosperity and development.
"People who are ideologically bankrupt have no alternative but to use opportunism of religion, tribe, and of race. This is a crime against Africa."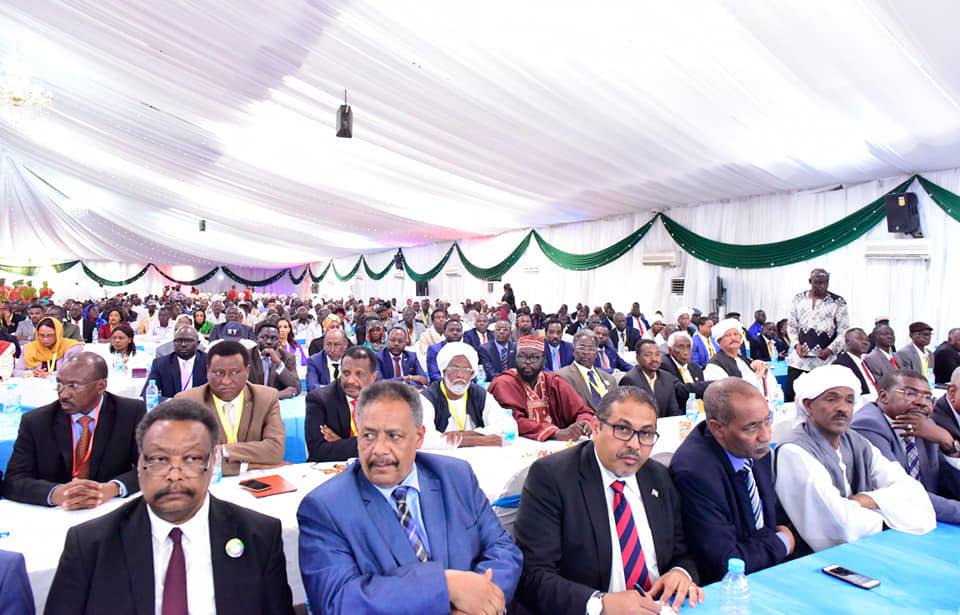 Salva Kiir, the South Sudan President who convened the peace talks said it is time for all the warring parties in Sudan to make compromises that would see the country move forward.
"Time has come for us in Africa and in our region to rise up to the challenge of addressing our differences and conflicts," Kiir said.
Abdul Fattah Al Burhan, the Chairman of the Sudanese Sovereign Council welcomed the peace talks that he said would help to bring to an end the many years of conflict in Sudan.
"We are reiterating our full commitment that this round of talks will be the end to the problems of our Sudanese people – to put an end to the suffering of our people," Abdul Fattah said.
The peace talks were also attended by Ethiopian Prime Minister Abiy Ahmed who recently won a Nobel Peace prize.
The talks were initiated by Salva Kiir with an aim of finding a lasting solution to the civil war in the Blue Nile and Darfur regions where the states which both have large ethnic minority populations fought alongside South Sudan during the 39 war between the Juba and Khartoum establishments.
Groups in the Darfur, Blue Nile and South Kordofan regions have had tensions with the Khartoum government over what they call "neglect and marginalization" particularly under the rule of Sharia law.
Last month, the factions signed the "Declaration of Principles of Rights and Freedoms" under the auspices of Juba as the chief mediator.