Record league champions, SC Villa and Maroons on Saturday fired blanks at the Luzira during their StarTimes Premier League game.
Coming into the game, Maroons' Douglas Bamweyana had bagged the coach of the month for September and was closely followed by SC Villa's Edward Kaziba, and their encounter was supposed to be one for showing mighty against each other.
However, the game had little or no moments to talk about as both created a handful of chances throughout the 90 minutes at the soggy Luzira prison grounds on Saturday afternoon.
Speaking shortly after the game, Maroons coach, Douglas Bamweyana rued missed chances, noting that his team could have killed off the game.
"We thought we could win it but it was not possible. We didn't use well the chances we created. We controlled the game and ought to have punished them,"Bamweyana said.
He, however, noted that his team is on the right path despite sharing spoils.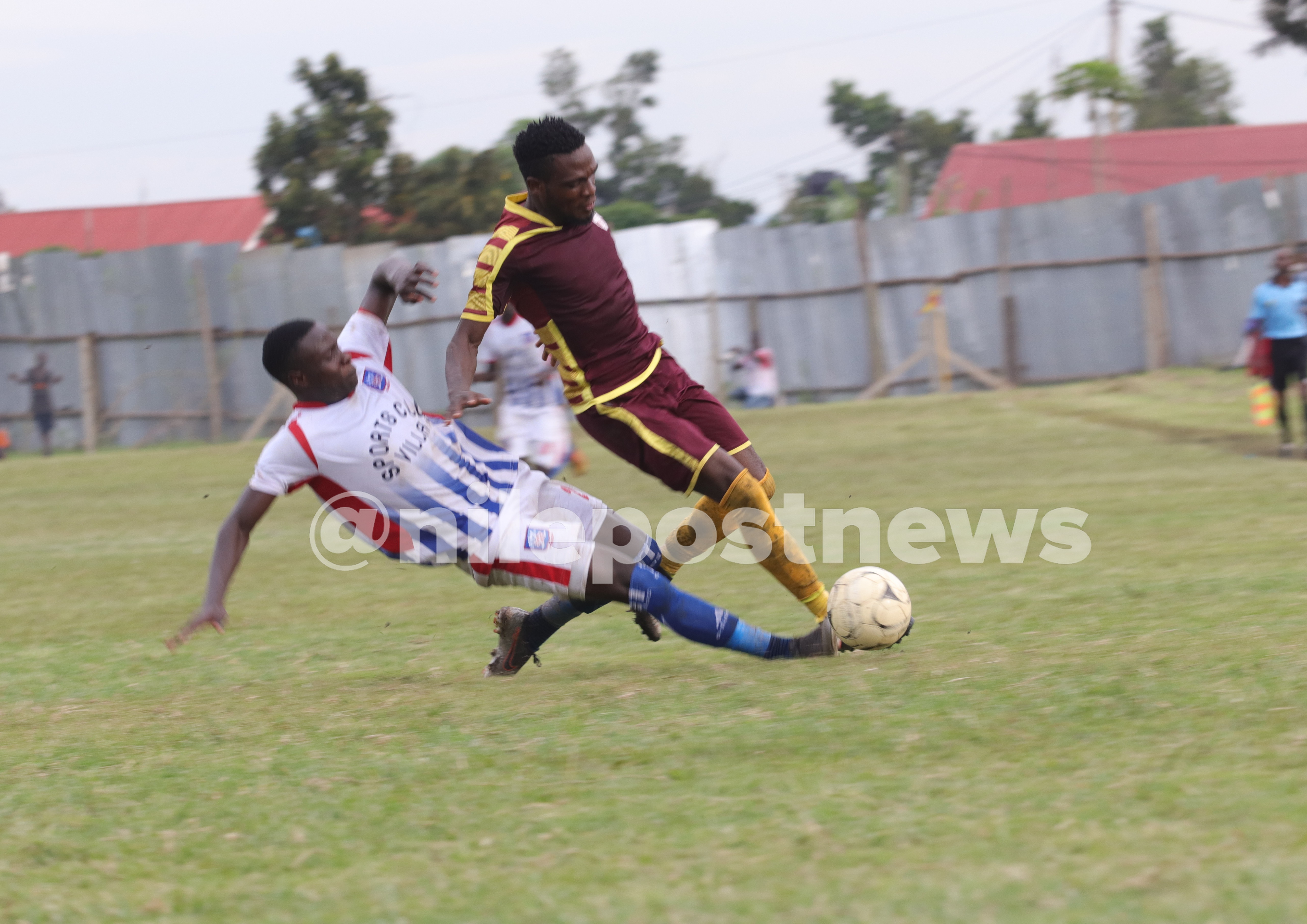 For SC Villa coach, Edward Kaziba admitted that they created a few chances.
"We had clear chances but we were unlucky. In the second half, we looked lukewarm because we were away and had to be cautious. I am not content with the point but being away, it is better than nothing," he noted.
The draw ensured none of the teams moved positions as SC Villa remained 3rd on 16 points whereas Maroons are 6th on 13 points.
Teams
Maroons XI: Hannington Ssebwalunyo, Sharp Edgar Bwogi, Edward Kabona, Abraham Tusubira, Martin Mpuuga, Davis Mayanja, Emmanuel Olinga, Felix Okot, Steven Mukwala, Pius Obuya, Caesar Olega
SC Villa XI: Saidi Keni , Ibrahim Kibumba, Gavin Kizito, Derrick Ndahiro, Asuman Harishe, Amir Kakomo, David Owori, Albert Mugisha, Lincoln Mukisa, Bashir Miranda, Nicholas Kabonge