The 2019/20 season for KCCA FC could not have become any worse with that 3-0 loss to BUL FC at Njeru – the last time out when last season's champions fell flat on their faces.
It was a moment like no other, a start far from desirable for the 13-time First Division Champions. It was a moment to assess the value of their status and purpose against situation. The Defending Champions were on a fifth game running without a win.
Two draws against Petro de Luanda in the CAF Champions League preliminaries, a draw against Bright Stars and two losses to Tooro United and BUL FC in the domestic league.
Indeed, it was a suicidal start to the season for a team under auspice of a political institution in 'this Uganda'.
KCCA FC beat Onduparaka 4-0 at the StarTimes Stadium to win a third in the six games they have played so far in the 2019/20 Startimes Uganda Premier League.
Their third game at home was against an old friend in Arua's Onduparaka FC and the result was just as it came to be in the end. Need I say Amen?
Mike Mutebi sent out a team with almost the same players that played against BUL FC at Njeru with only Allan Okello the protagonist of this fixture starting in the place of Gift Ali whose position in the middle was occupied by Nicolas Kasozi.
It was Sadat Anaku who opened the scoring for the home side with a beautiful turn around Dudu Ramathan to send Yusuf Wasswa and his entire defense line the wrong side for his first of the season, sending the game into recession with KCCA FC in the lead.
Just as Sadat Anaku, Mike Mutyaba opened his 2019/20 season account in the 61st minute when he pounced onto a loose ball that Wasswa had released back into play after stopping Erisa Ssekisambu's shot.
Mutyaba netted another in the 67th minute when he sent in a high ball from a short corner kick before scoring from the penalty mark in the 76th minute after Anaku was brought down in the penalty area.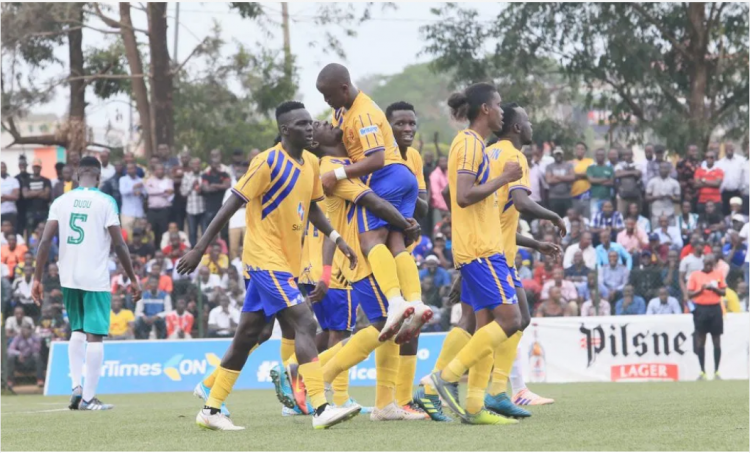 4-0 it ended, a 3rd win and two goals to their account overcoming the deficit of two by goal difference. They are back on form, easy to say. Isn't it?
But the defending champions are far from the team they were last season.
Deception or Recovery?
KCCA FC have beaten Onduparaka six times in their last eight meetings (5 in 7 in the League and 1 in the Super eight preseason Cup). It looks like this is not about to change and it's not the first time KCCA FC are getting such a score line against the Caterpillars.
Does this show they are back to their old self? Onduparaka showed life at the start of the game but ran short of ideas, gave KCCA FC that much respect and eventually conceded the first by Sadat Anaku.
When they lost track of their game plan by the first 20 minutes, it was evident a fightback was more unlikely. The visitors did not effectively recognize moments they needed to capitalize on especially in the first half and did not create any clear opportunities neither did they show any signs of troubling KCCA for most part of the game.
This is not the game by which to judge KCCA's reovery from recession. Just like it has always been at the StarTimes Stadium, 'Onduparaka always let the KCCA FC decide the result'.
Maybe. Maybe not. I think it's time to drop Simon Sserunkuma from the starting team. Serunkuma, a former Tooro and Lweza winger has consistently failed to return the favor to Mike Mutebi who keeps on trusting him more than the patience he's had with Peter Magambo. Maybe.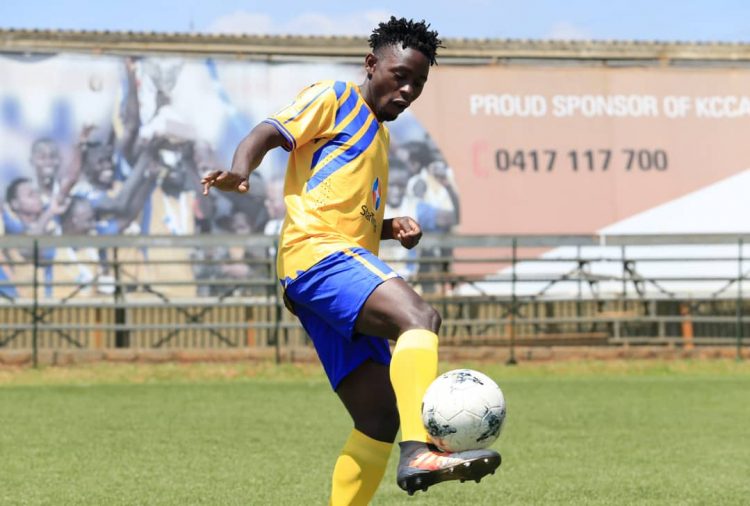 Serunkuma has failed to pick himself up and has only depicted himself as a player who has lost his legs. His expression coupled with sluggishness on the ball and the too many negative passes, even during moments that require him to take on defenders are a total turn-off.
His presence on the team has presented less pressure and creativity required in the final third which has added illness to KCCA FC's bluntness infront of goal. It was not until the introduction of Erisa Ssekisambu that KCCA FC got the spark they needed from the width.
His significant other Keziron Kizito just exonerated himself with that through ball for Sadat Anaku's opener.
Maybe. Maybe not. Allan Okello's fall from grace, Injuries to Ibrahim Sadam Juma, Muzamir Mutyaba and Julius Poloto and the introduction of two youngsters at the heart of defense are a bigger problem than we can see.
It remains to be seen if they can be more consistent in their next games and today's 4-0 against Onduparaka is not enough to judge.
Sadat Anaku and Mike Mutyaba scored their first goals in the league but there was a lot left to be desired. It remains deceptive. KCCA FC are yet to show the real signs of recovery.
They host Kyetume FC next on Tuesday