Medical practitioners want to address the issue of drug resistant illnesses in a conference that will be held 6th to 8th November 2019 at Hotel Africana.  
Unmasking the Antimicrobial Resistance and other Silent Epidemics is this year's theme for the 15th Joint Annual Scientific Conference. Medical practitioners say the country has a number of challenges in the Health sector ranging from practitioners carrying out wrong diagnosis Poor health financing, lack of supplies and welfare among others.
Antimicrobial drug resistance is one of the major challenges the health sector is faced with. Doctors say this is a serious and already causing scores of illnesses in sections of the population which is not yet brought to light.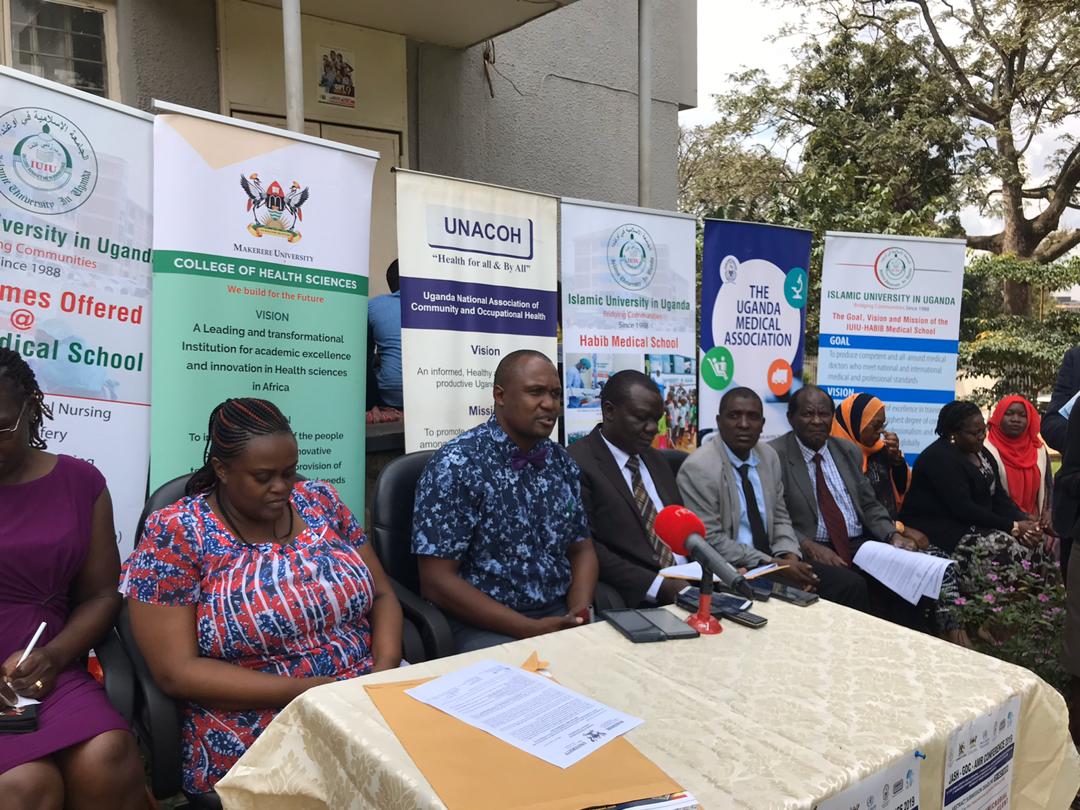 During this year's conference, attention will be focused on unmasking silent epidemics, and health practitioners hope to create widespread scientifically-evidenced awareness about these health challenges as a major step towards paving solutions to preventing them.
Pseudo epidemics such as Bacterial Infections, Typhoid, Brucella, Syphilis, and Hepatitis C, among others are also considered health concerns. Professionals say some clinics carry out wrong diagnosis and bring out wrong results and end up giving patients drugs to treat misdiagnosed illnesses.
The medical practitioners are also concerned about the many boda boda accidents have put many victims into Mulago National referral hospital. Doctors say this has become a very big problem in the health sector, which needs urgent attention. A lot is needed here including ambulances for proper transportation o accident victims among others. 
Lifestyle diseases are also considered silent epidemics since many people die of non-communicable diseases such as diabetes, hypertension, and genetic diseases such as sickle cell, Asthma. Doctors want to create increased awareness among the populace.
This conference looks at bringing together practitioners, researchers, and policy makers among others to address these needs.
Uganda is facing many health challenges of epidemic potential, which doctors say are swept under the carpet.