Mental Health Uganda has appointed Journalist Pat Robert Larubi as their new Communications Officer where he is expected to oversee the day to day general communication needs of the organization.
Pat joins Mental Health Uganda following a successful term working as a disability blog/media consultant with National Union of Disabled Persons of Uganda (NUDIPU) where he focused on popularizing the inclusion of persons with disability in Sustainable Development Goals (SDG), 1, 2 and 11.
Prior to that, he was engrossed in his activism work with Pats Journal, an online, media and human rights Non-governmental organization working towards inclusion, ending stigma and discrimination faced by persons with albinism.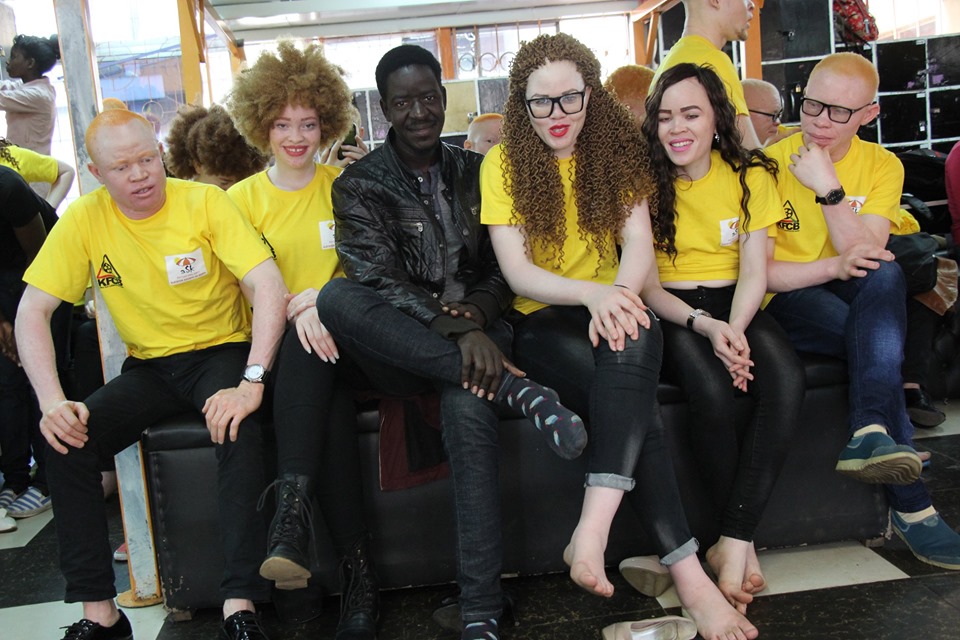 This comes after he quit working in mainstream media where he had worked for years in varying capacities. With the Journal, he worked as the director of communication and head of strategies where he oversaw the provision of person centered support, recognition and medical need of persons with Albinism.
Besides their mental health and social care services through numerous outreach programs. Working as volunteer communication manager with Source of the Nile Union of Persons with Albinism (SNUPA), Pat led a team of ten youth with albinism for the first ever Mr and Miss Albinism East Africa regional contest held in Kenya.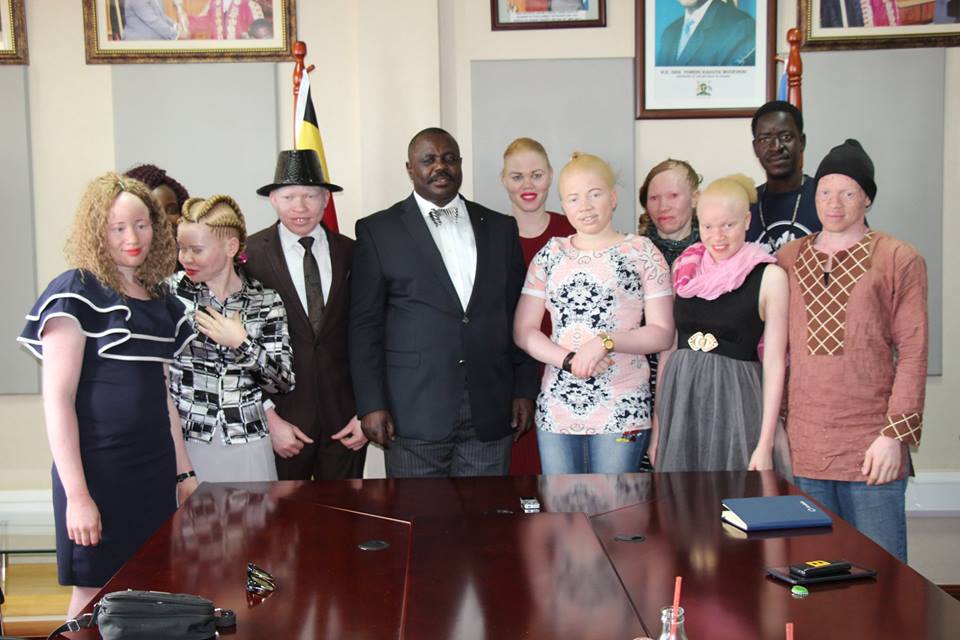 Held under the theme "Beauty Beyond the Colour" the event was aimed at creating public awareness across the region and the world on factual aspects of albinism, ending prejudice, social oppression and discrimination against persons with albinism besides exposing the contestants to the vast existing opportunities across the world through this unique space.
Participation in this event earned Uganda the mark for supporting, protection and recognition of the varied ability vested in the persons with albinism. Indeed, through these endless efforts, Olive Auma, a dental surgeon based in Moroto was crowned as the first ever Miss Albinism Uganda while Paul Wakibona, a student of industrial arts and design from Kyambogo University emerged as Mr Albinism Uganda respectively.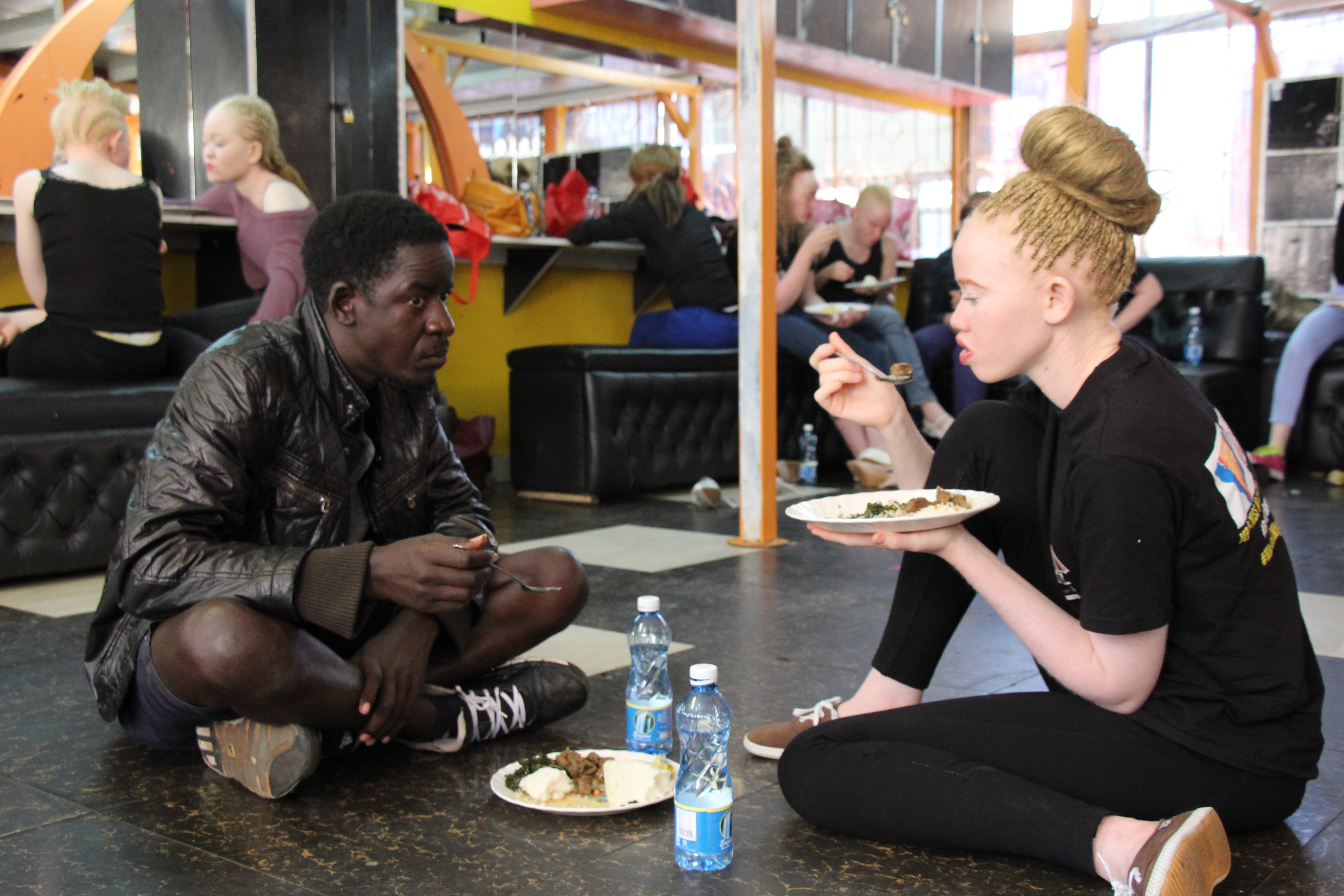 Prior, Pat worked as an independent investigative journalist, special features TV News producer for BBS Terefayina. Lifestyle, reporter and travel photographer for Soft Power News. He is a re-known blogger and award-winning disability rights activist who has been covering numerous issues surrounding health and disability.
He is famous for his mind blowing report on the plight of children battling nodding syndrome in North and Eastern Uganda which picked attention of the government and hence came forth to fight the nodding syndrome vice. In 2018 he scooped an award for his outstanding and exemplary positive portrayal of persons with disability in the media organized by East African Centre for disability Law and Policy. Winner of 2017 3rd place best portrait photographer by Ugandan Press Photo Awards (UPPA).
Pat is a graduate of Journalism from UMCAT School of Journalism where he also lectured in Information and technology, holds a Bachelors in business computing and information system management. Pedagogical teaching certificate and an acclaimed DW Akademie – Tell the Story – Conflict Sensitive Journalism and Foundry Foundation Photojournalism Fellow. And he is also, the acting chairperson of Conservation, Tourism and Media Association of Uganda (COTMA-U) aimed at creating positive destination perception with accurate, balanced and fair tourism tales in a bid to market destination Uganda.
Mr Derrick Kiiza, the Chief Executive Officer Mental Health Uganda in his orientation remarks said: "I am glad and welcome Pat as our communication officer. His addition to our team is a plus for reviving and strengthening our media relations, our visibility and repute. Above all, it will expand our conversations around mental health in the country and beyond.
Pat Robert Larubi thanked the selection panel for entrusting him with this role with a promise to lead the unit and work closely with dedicated and experienced staff towards achieving the mission of mental health Uganda.