Crime Preventers have told President Museveni that they are ready to fight and protect the achievement of his National Resistance Army revolution.
Speaking during their annual general meeting at the Lugogo indoor stadium on Thursday afternoon in which he was the chief guest, the National Crime Preventers' Forum coordinator, Blaise Kamugisha said they will fight tooth and nail to maintain the status quo in Uganda.
"These are cadres and ready to die for you(Museveni). We are ready to protect Gen.Museveni's revolution and we will not be intimidated by anyone,"Kamugisha said.
There was uncertainty over the future of crime preventers after Gen.Kale Kayihura, the patron of the group was relieved of his duties as the Inspector General of Police.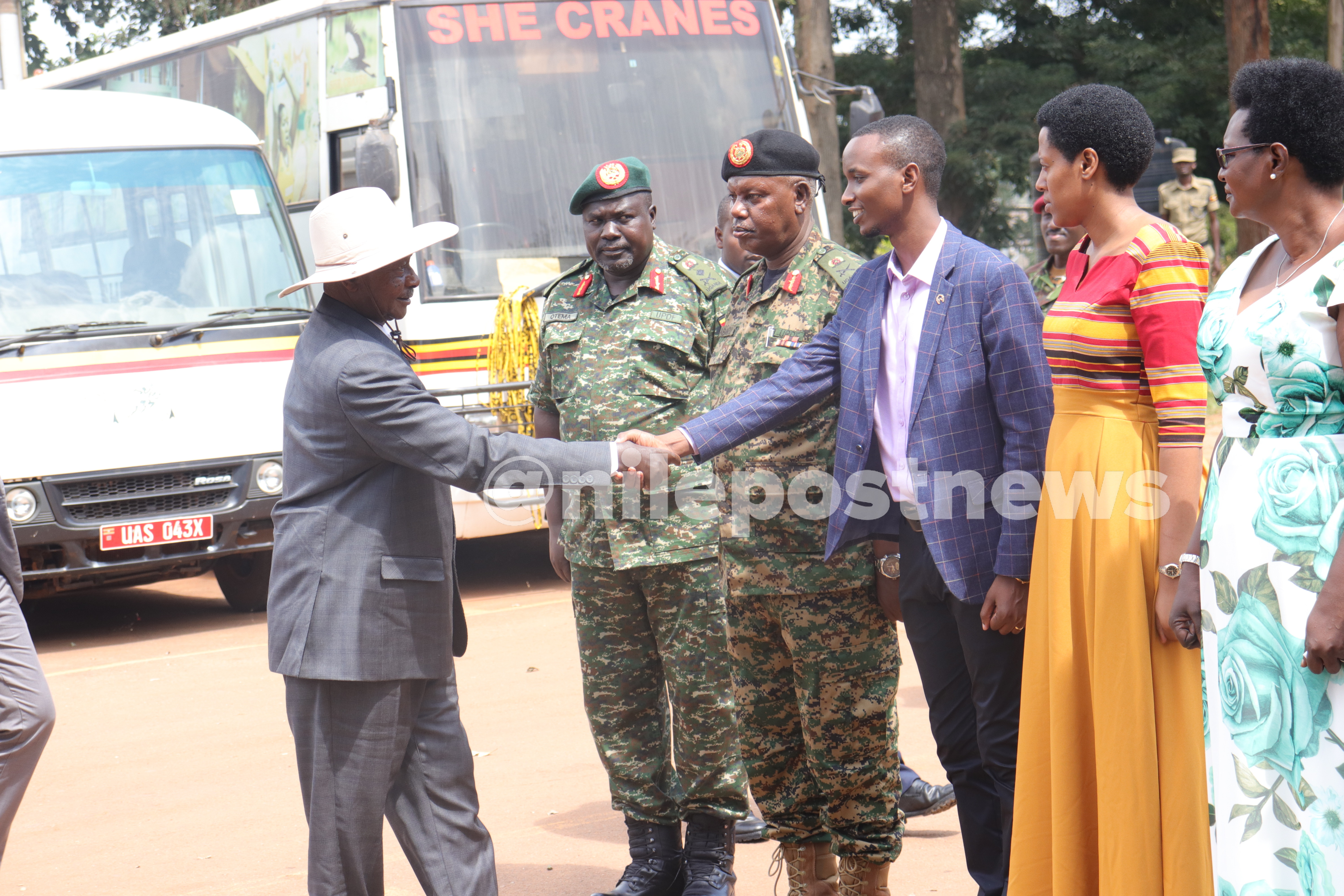 It was thought by many that the group would be disbanded but President Museveni last year ordered that they are placed under the UPDF and specifically under the commander reserve forces.
The group's national coordinator on Thursday told Museveni that as he had advised them, the group are now exemplary wealth creators.
Kamugisha said they formed three groups of the educated, semi-illiterate and illiterates through which they formed Saccos that carry out the wealth creation agenda as championed by Museveni.
"We are making sure the gospel of wealth creation is moved door to door. We are shifting the narrative from crime preventers to wealth creators and we can give you our word that in one year, we shall have a wealth creation ambassador from every village,"Kamugisha assured Museveni.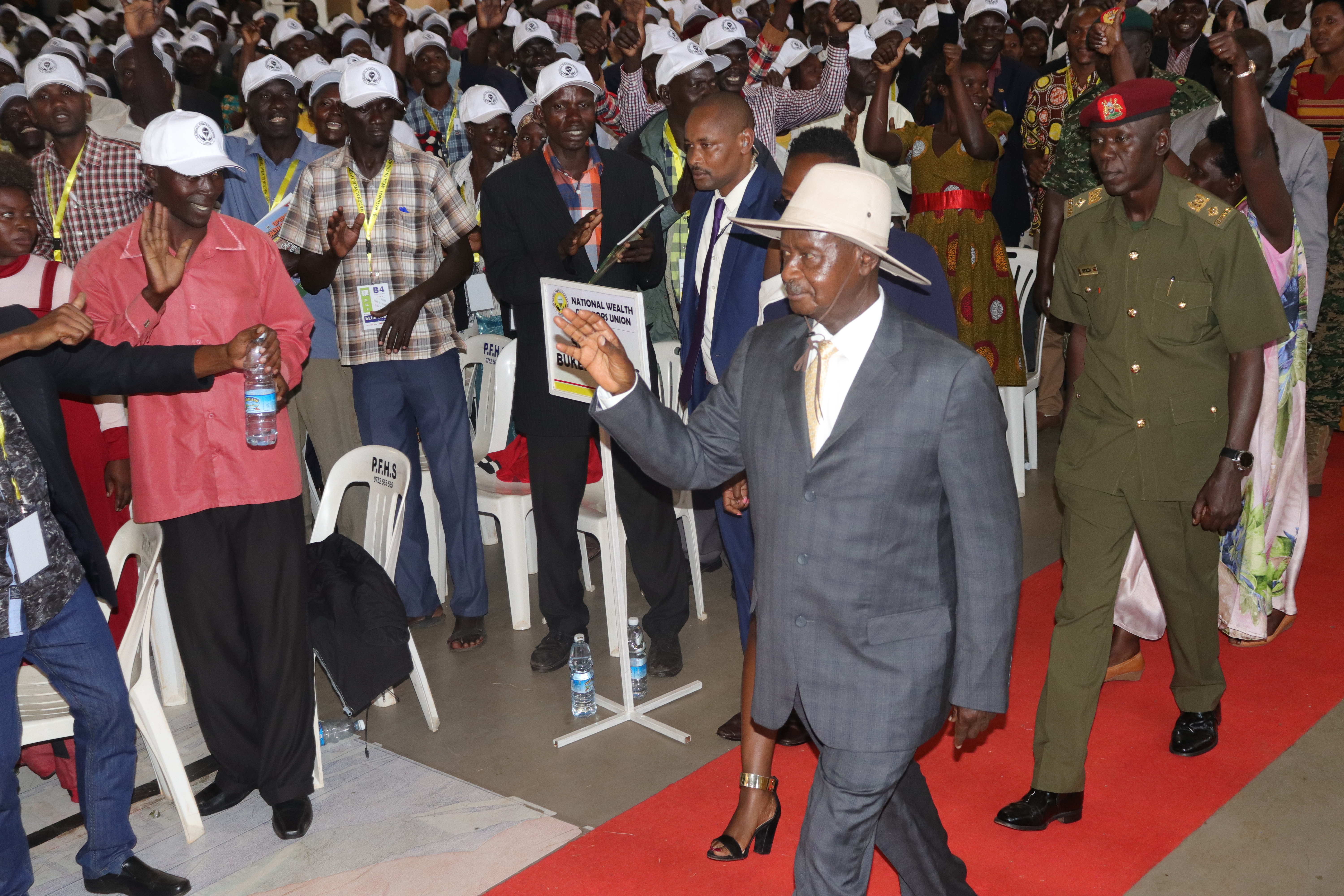 Referring to his group as Bazzukulu(grandchildren) as always used by Museveni, the crime preventers' national coordinator assured the President that he has their total support.
"As Bazzukulu, we are ready to defend the country from both internal and external aggression. We are ready for deployment."
In return, President Museveni said government has no money to pay crime preventers salaries but noted that they will be supported in any way.