As part of the ongoing taxpayers' appreciation month at the Kololo independence grounds, fuel company, Total Uganda has handed over products worth shs11 million to tax body, Uganda Revenue Authority.
"This is our contribution towards appreciation of the taxpayers. We are proud to be partners with URA in the development of Uganda and thank the government for creating a conducive environment for continuous investment," said Olivier Nahwera, the Total Uganda Liquefied petroleum gas(LPG) manager on Thursday.
Also present from Total Uganda was Emmanuel Ssebunya, the company's marketing manager.
The package handed over to URA included gas cylinders, sunshine solar solutions, fuel vouchers, lubricants and free fuel on the TOTAL Card among others.
Uganda Revenue Authority (URA) early this month launched the Taxpayers Appreciation Month 2019 and embarked on a series of activities to appreciate and reward compliant taxpayers.
According to URA Commissioner General, Doris Akol, the tax body this year focused on small and medium enterprises (SMEs).
"The importance of SMEs cannot be underestimated and supporting them boosts their growth, which would have a ripple effect on the entire country,"Akol said during the launch early this month.
"They (SMEs) employ the majority of Ugandans, contribute 25% to the Gross Domestic Product and boost economic growth."
The URA boss also noted that at least the over 376,600 registered SMEs had grown to contribute more to the domestic taxes revenue target, increasing from Shs 7.5 trillion in the 2016/17 financial year to shs9.8 trillion in the year 2018/2019.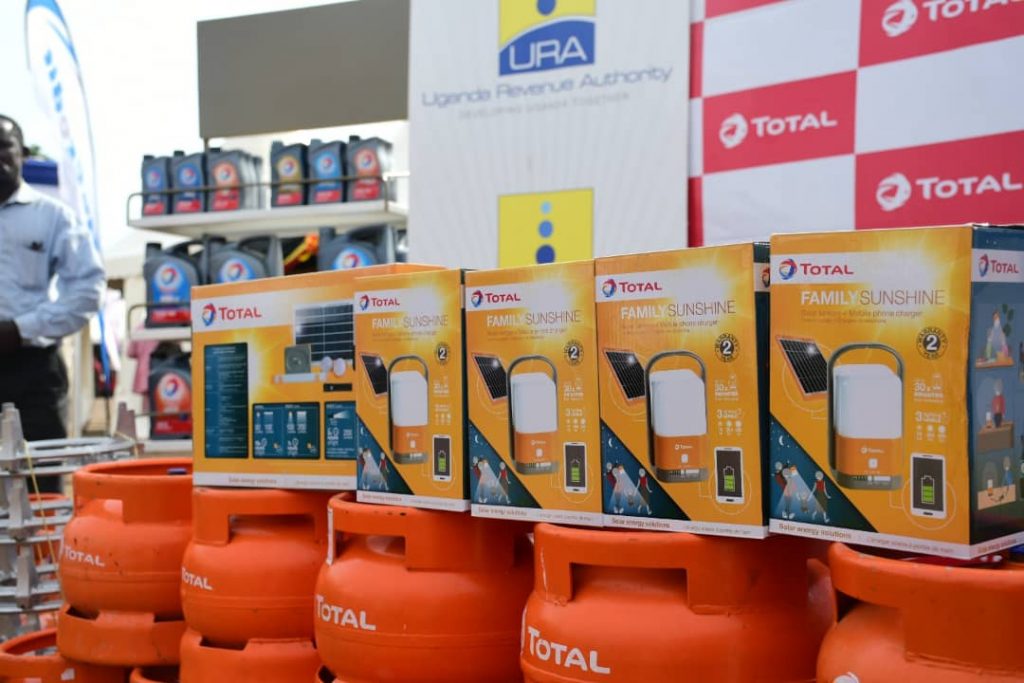 The three-day-long activities that climax on Friday September will be held under the theme, 'Everyone Counts'.
Other activities undertaken to appreciate the taxpayers include regional taxpayer visits in which URA Senior Management will visit and appreciate compliant taxpayers in all regions, corporate social responsibility (CSR) activities by all URA staff, corporate social responsibility activities like free legal services, financial and tax advisory, yellow fever and Hepatitis B vaccination, career guidance, instant issuance of driving permits (not free) at Kololo independence grounds.