A month before the harvest period, approximately every six months, Agilis hosts a Farmer Day. This is an event at which Agilis hosts small holder community members at their farms for technical training and development.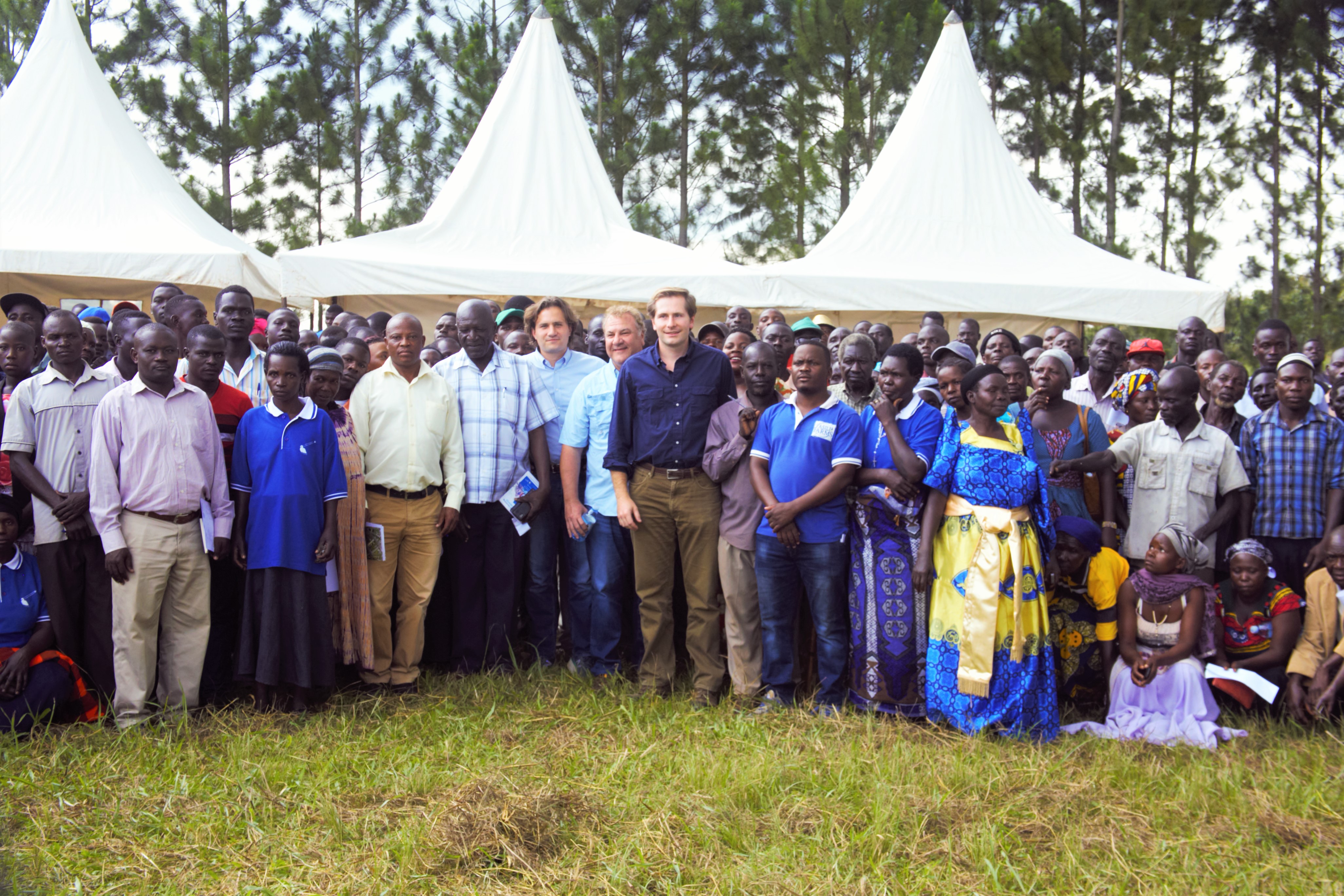 Over 90% of Uganda's maize is produced by smallholders, of which about 60% of the annual maize output is consumed on the farm. The intensity of production appears to be a function of the position of the crop in the food system and the marketability of the crop. 
Thousands of farmers across Kiryandongo, Gulu, Masindi, Nwoya, Oyam, Apac, Buliisa and neighbours from Western Uganda all gathered at the Kigumba farm to collect knowledge on how they can maxmize yields on their own farms, concetration was geared mainly on maize and practices among others included proper land preparation (For two seasons February and July without tilling).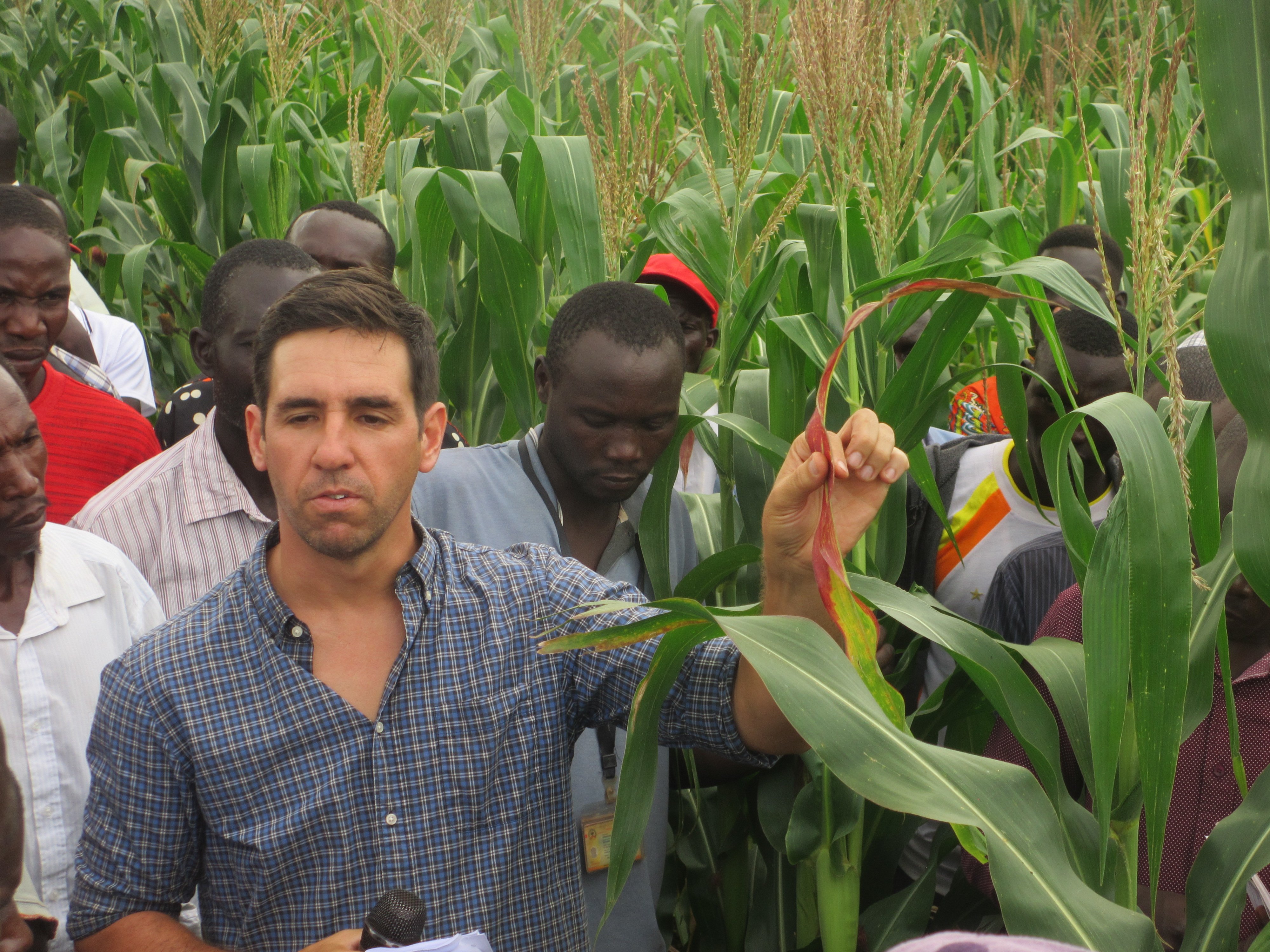 Proper planting mainly usage of high quality seeds (Pana seeeds), mantaining spacing between seeds as well as controlling plant population (one seed per hole), fertilization (mainly local manure from animal dung), pest and weed control methods, top crop dressing techniques and monitoring of crops.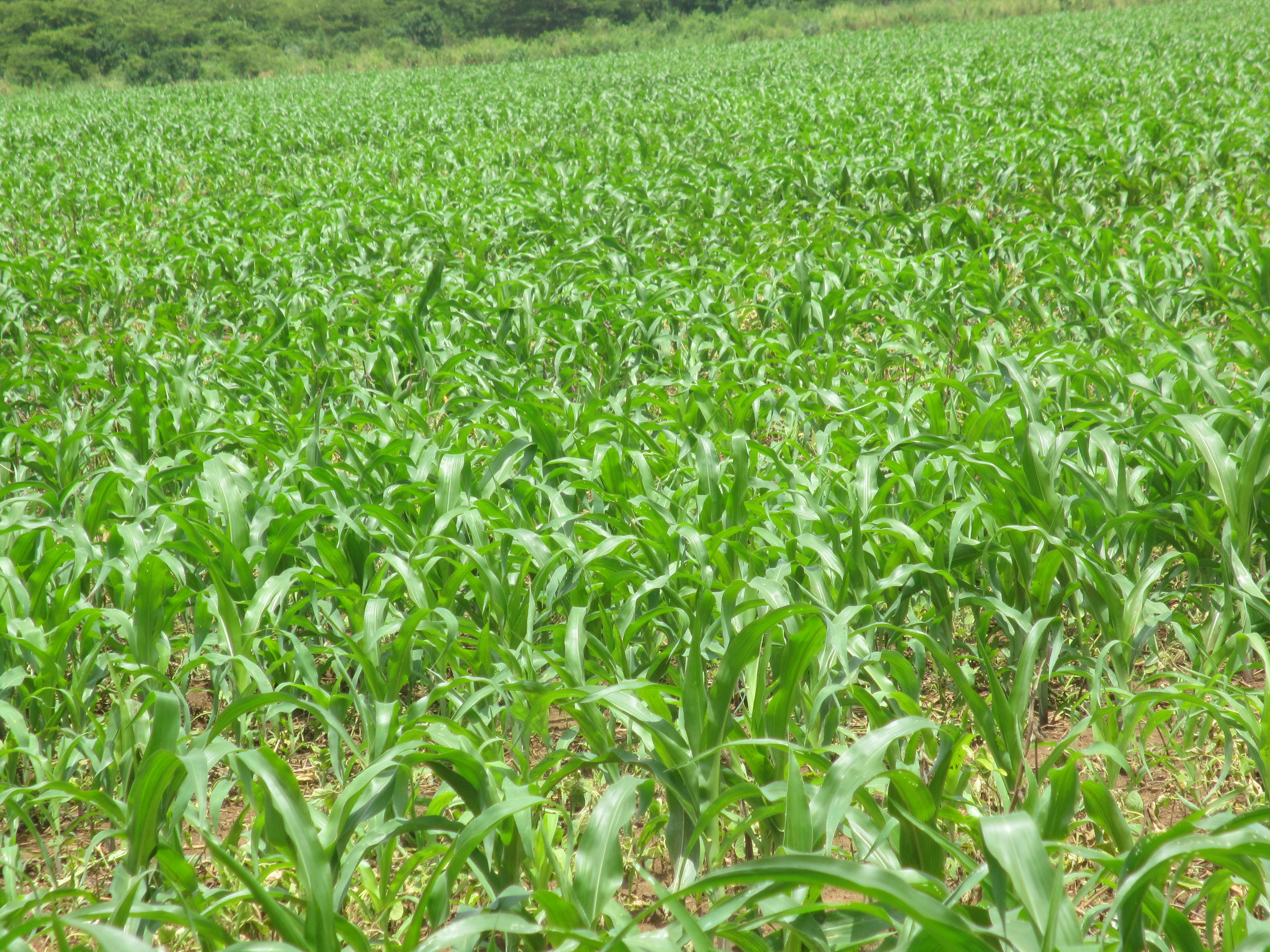 Jadribo Martin, Agronomist in charge of small holder farmers at Agilis says the firm started with 5 hectares for trials to test the technology with a vision to grow into a bigger firm so as to sustain the market, the trials yielded fruits and we expanded the farm.
"Financial literacy is given to over 5,000 farmers for the last two years and over 500 have been able to acquire financial support from Opportunity bank and have been able to expand their farms." Jadribo said. 
He added that they have been able to replicate the protocol used on the farm, a re-packaged document with clear operations is shared with the small holder farmers since attimes they get maxmum orders unable to be satisfied by Agilis, they then go ahead and buy from small holder farmers whose quality meets standards.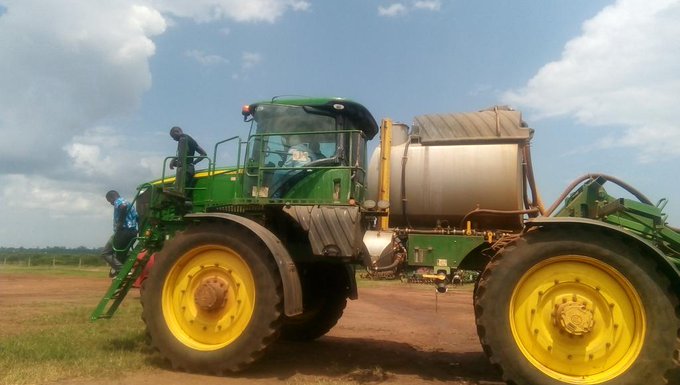 Inyani John Kasimiro an Agrarian reformed farmer with a 30 acre land in Tecwa village in Kiryandongo district says this kind of experiential learning provided by Agilis partners has been so helpful to him.
"This kind of exposure is so fast moving, it lets you see what is possible to be done on your small scale farm. You can acquire even-knowledge, moving from the methodology of working, moving from the traditional rudimentary to more modern technology and the crops will be better, that is value addition.
When you come together as a family unit without sub-dividing land would be great with better technology of how this is done, Uganda has everything, the climate is good and the people are hard working except that they are not organised into groups.
In the past we used to have societies but now days people prefer individual farming,  if the co-operative movement is to be brought back and further organised, consorted, well planed, information sharing and experiantial learning can go down to the villages. I believe Uganda's agriculture will pick up match faster and bloom than it is right now. if you come together you can be able to acquire loans." Inyani noted.
He added that the way to go is co-operative movement but warned that we must not be organised under the dubious policy of the colonial time where they divided cash crops and food crops (everything is food, he asserted), but rather organised in a sense that it is a revenue generating activity.
Inyani appealed to the youth to put in their urbandant energy to use. "Being a youth itself is a challenge, that energy when wasted you'll regret it. If you can use your energy in another field go ahead and do it but don't forget to have a garden of your own." He also went ahead to appeal to the government to re-think of re-organising farmers starting from schools, "Every school should have a garden where students learn to do practical agriculture and also implement the policies of back bone agriculture whilst re-thinking of creating markets."
Benjamin Prinz the co-founder and managing partner of Agilis Partners said the farm is working closely with farmers across Uganda to support them in producing high quality grains and oil seeds and also providing access to market for their prosucts.
"We have knowledge, markets and people and its our responsibility to share those three resources with people in our communities as we transfer how technical know-how as wittnesed today at the farmers day, we've given out knowledge on how to farm land and maxmize yields."
We have centres where we buy grain from farmers, we not only invested in land and farming activities but we've been able to partner with the farmers to help them through co-marketing grain due to the huge markets.
Un-foreseen wheather changing patterns have been a challenge to us, but we have managed to deploy crop rotation methods as a key piece of our environmental strategy. Proper handling of maize has always been one of our key post-harvesting priorities which has helped to reduce aflatoxin, a foodborne carcinogen found in grains in most tropical climates, and reduce post-harvest losses.
Agilis partners envisions a Uganda that feeds the region and be the preferred source of high quality grain in East & Central Africa. Last year,an estimated number of over 570,000 people in East Africa fed on Agilis foods.
Agilis farmers, an agricultural company founded in 2012, operating two different companies, Asili Farms which is one of the largest farming companies in Uganda growing maize, soy beans, sunflower and the Joseph Initiative (JI), one of the leading exporters of grain to the  East African Community.
The farms sit on over 15,000 hectares of land which is structured in four different units – (Butobe, Kinume, Kigumba and Bweyale) with majority land under maize and oil seeds and pride in usage of high modern technology for land clearing, sowing, weeding, spraying and harvesting.
The firm boosts in growth and subsequent delivery of bulk high quality agricultural produce to East African markets and missions in championing efforts to make Uganda the grain basket and leading supplier for East & Central Africa's grain needs through raising productivity, assuring food security and promoting regional trade.
Agriculture is one of the most vital sectors of the Ugandan economy. It contributes to about 20% of GDP which accounts to 48% of exports and provides a large proportion of the raw materials for the industry. 
The sector employs 73 percent of the population aged above 10 years. About 4 million households in Uganda survive on small-holder farming and a significant proportion, (about 30%), of the population live below the poverty line and suffer food insecurity.