Uganda National Roads Authority (UNRA) has told Nile Post that it is to construct security and highway lighting for the Kampala Entebbe Expressway in a few months to come, This comes after two people were murdered in cold blood two weeks ago at Nambigirwa bridge in Mpala along the highway.
Speaking to Nile Post, Allan Ssempebwa the UNRA Media Manager said that there is an ongoing procurement for operation and maintenance of the highway. "The contract will include installation of the tolling system and lighting up of the express way," Ssempebwa said.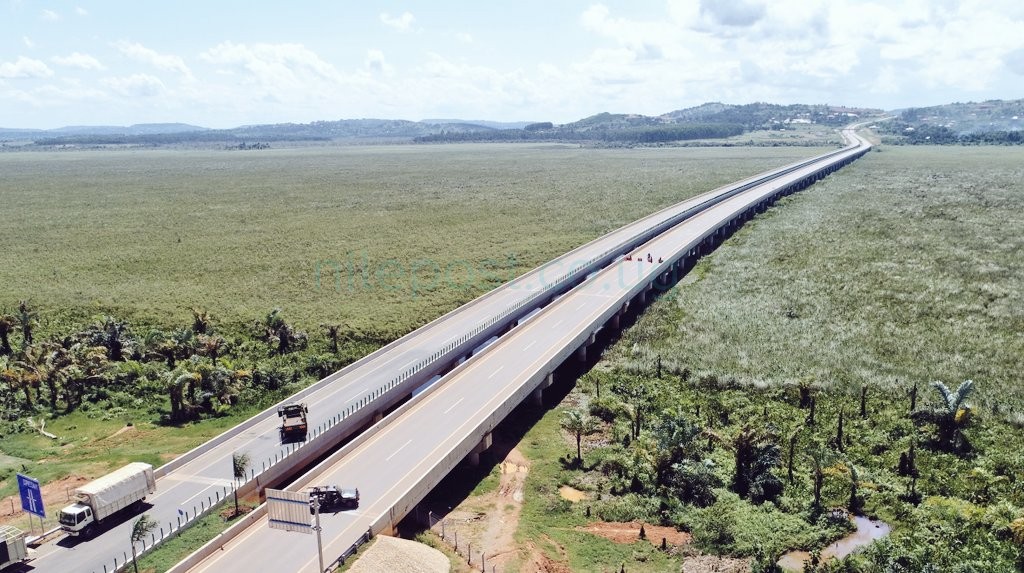 According to UNRA, the procurement process is in advanced stages and there is an ongoing process of combing through the contractors.
UNRA, however, did not provide the budget estimates of the cost of this operation.
Museveni's full speech: "Murderers deserve death, nothing less"
The Entebbe Express way double murder that left Joshua Nteyireho and Merina Tumukunde dead put UNRA on spotlight for having no security lights on the highway that might make the tracing of the murderer difficult because the cameras are unable to film clear images in the dark.
Allan Ssempebwa however says UNRA did not have enough money to light up the road from Busega – Mpala and Kajjansi to Munyonyo and the lighting aspect was not part of the initial contract.
Tolling system 
UNRA said that Ugandans will soon start paying for using the road because the road tolling policy  (https://www.works.go.ug/wp-content/uploads/2018/04/20180117-Final-Tolling-Policy.pdf) was passed and now, they are awaiting on the roads bill to be ascended to, by the President.
It is not yet clear how much people will be paying but this will be decided as the law is passed.
The bill provides for among others, the prescription of tolls for toll roads that may be put in place by the Minister for Works and Transport by a statutory instrument and in consultation with the Minister for Finance.
"A toll prescribed under subsection (1) shall be a charge levied on a vehicle using a toll road for the purpose of recovering the cost of construction, operation, maintenance and rehabilitation of the road," reads the Bill in part.
It adds that the charge levied on a vehicle shall be done in accordance with the classification of vehicles set out in Schedule 6, that breaks down the types of vehicles that are liable to paying toll fees.