Uganda has confirmed 22 athletes for the Doha world Athletics championships ahead of the September 16,2019 final deadline.
This marks the biggest team ever presented by Uganda in the history of the world championships after the 2017 London event which registered 21.
IAAF set September 6,2019 end of qualification for all events to take place at the between September 27thto October 6,2019 in Doha, Qatar.
Team Uganda's 22 athletes are within the IAAF target number of 478 athletes earmarked for the championships on account of having passed through the qualification system and entry standards approved by the inter4national body.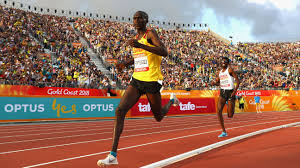 Team Uganda will have the London 2017 silver medallist Cheptegei Joshua as its chief driving force in the championships which promises to feature one of the greatest showdowns in the world championships history.
WORLD ATHLETICS CHAMPIONSHIPS
MEN
1- MUSAGALA RONALD -1500M
2- CHEMUTAI ALBERT- 3000MSC
3- KIPLANGAT BENJAMIN- 3000MSC
4- SIKOWO ABEL- 3000 MSC
5- KISSA STEPHEN -5,000M
6- CHELIMO OSCAR – 5000M
7- CHEPTEGEI JOSHUA – 10,000M
8- KIPLIMO JACOB – 10,000M
9- MANDE ABDALLA – 10,000M
10- KIPROTICH STEPHEN – MARATHON
11- MUSOBO FRED – MARATHON
12-MUTAI SOLOMON – MARATHON
WOMEN
1-LENI SHIDA – 400M
2-NAKAAYI HALIMA – 800M
3-NANYONDO WINNIE – 800M, 1500M
4-CHEBET ESTHER – 1500M
5-CHEMUTAI PERUTH – 3000MSC
6-CHELENGAT SARAH – 5000M
7-CHEKWEL JULIET – 10,000M
8-CHEBET RACHEAL ZENA – 10,000M
9-CHESANG STELLA – 10,000M
10- CHEBET LINET – MARATHON
COACH: BENJAMANI LONGIROS