With the ongoing constitutional reforms, the Democratic Party Secretary General Emeritus Paul Kawanga Ssemogerere has renewed his call for the institution of proportional representation in Uganda's electoral reforms as a modality to ensure democracy and power sharing.
Paul Kawanga Ssemogerere was officiating at The Inter-Party Organization for Dialogue (IPOD) meeting on constitutional reforms held in Kampala.
According to Paul Kawanga Ssemwogerere, a proportional representation electoral system seeks to have electoral seats on offer where the number of candidates elected are in direct proportion to the size of the vote.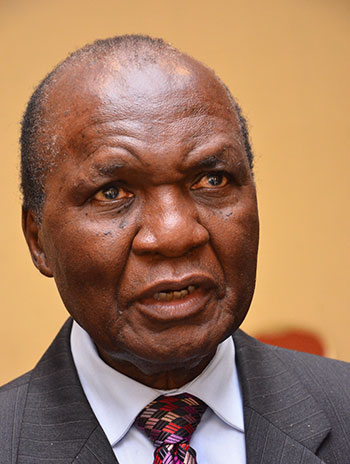 Proportional representation electoral system has been lobbied for by veteran politician Paul Kawanga Ssemogerere for the last 30 years in vain.
Under the current dispensation, Ssemogerere says politicians and political parties with better manifestos continue to be locked out for failing to garner sufficient votes.
Former Masaka West Member of Parliament Henry Bazira Sewanyana agrees, "If it's extended to appointments, you will find that this even extends to ambassadors, employment in government parastatals at the end of the day you find you are bringing in different people with different contributions."
They argue that this is being implemented in South Africa, Senegal, Seychelles, New Zealand, and Austria.
The Inter-party Organization for Dialogue (IPOD) platform that brings together all of Uganda's parliamentary political parties, were Ssemwogerere has just tabled the concept pledge to consider the move.
The executive secretary of IPOD Frank Rusa says the idea tabled is worth paying attention too
According to Ssemwogerere, The Westminster or winner-takes-it-all electoral model used in Uganda's Elections today tends to render minority groups inconsequential.
While he failed to convince the Odoki Commission in 1995 to adopt the proportional representation model, Ssemogerere is hopeful he will make it in the ongoing constitutional reforms.