She may no longer be at the club but if anyone knows what the JKL Lady Dolphins are capable of, 2018 USPA Female Basketball Player of the Year, Jamila 'Zama' Nansikombi, is quite well-placed.
Now on a basketball scholarship at Moberly Area Community College (MACC) in Moberly, Missouri, the 22-year-old Small Forward is confident her former teammates will do the job to retain their Women's National Basketball League crown to make it two in their short history.
"I believe and know (JKL Lady Dolphins are a) big team, way bigger than anyone outside them can see… they got this," Nansikombi told us.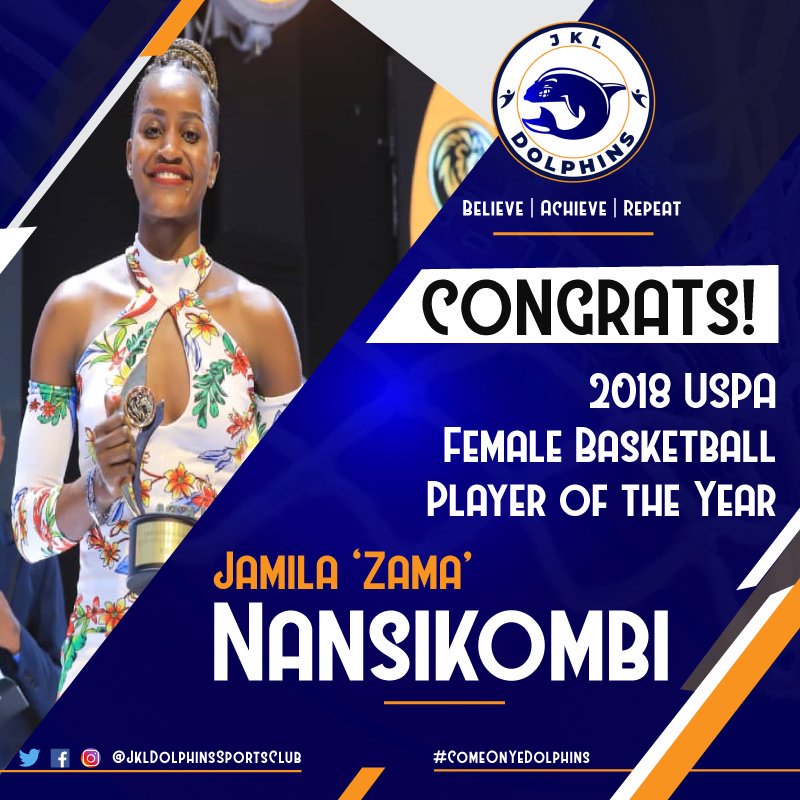 Zama, as she is commonly known back in Uganda, was also voted Most Valuable Player as the JKL Lady Dolphins steamrolled to their maiden WNBL title last year, 2018.
For the Lady Dolphins to defend their crown, they'll have to do it without three key players that started this season with them. Jane Asinde, who joined Grayson College in Texas, USA on a basketball scholarship, Feza Ebengo who was released on disciplinary grounds and now Jamila 'Zama' Nansikombi.
The 2019 National Basketball League Play-offs are set to tip off on Friday, 20th September, with top seed JKL Lady Dolphins facing seed 8 UMU Ravens in the first of their 3-game series on Saturday 21st September at 2:30pm.
In the two regular season games this year, JKL Lady Dolphins beat UMU Ravens 109-39 and 107-26 in the 1st and 2nd round respectively.