The commercial court will in a few minutes deliver a ruling on the preliminary objection by city tycoon Sudhir Ruparelia after the Bank of Uganda took him to court, with the aim of recovering Shs397 billion.
Bank of Uganda (BoU) /Crane Bank in Receivership sued Sudhir Ruparelia and Meera Investments Limited of allegedly fleecing the defunct Crane Bank Limited (CBL) of Shs397 billion that the central bank wants refunded.
But Sudhir maintains his bank was fraudulently taken by BoU and subsequently given away to Dfcu bank.
Justice David Wangutusi is expected to preside over the case.
By 8.30 am, the businessman and his son, Rajiv Ruparelia had already arrived in court. They were seen talking to one of their lawyers.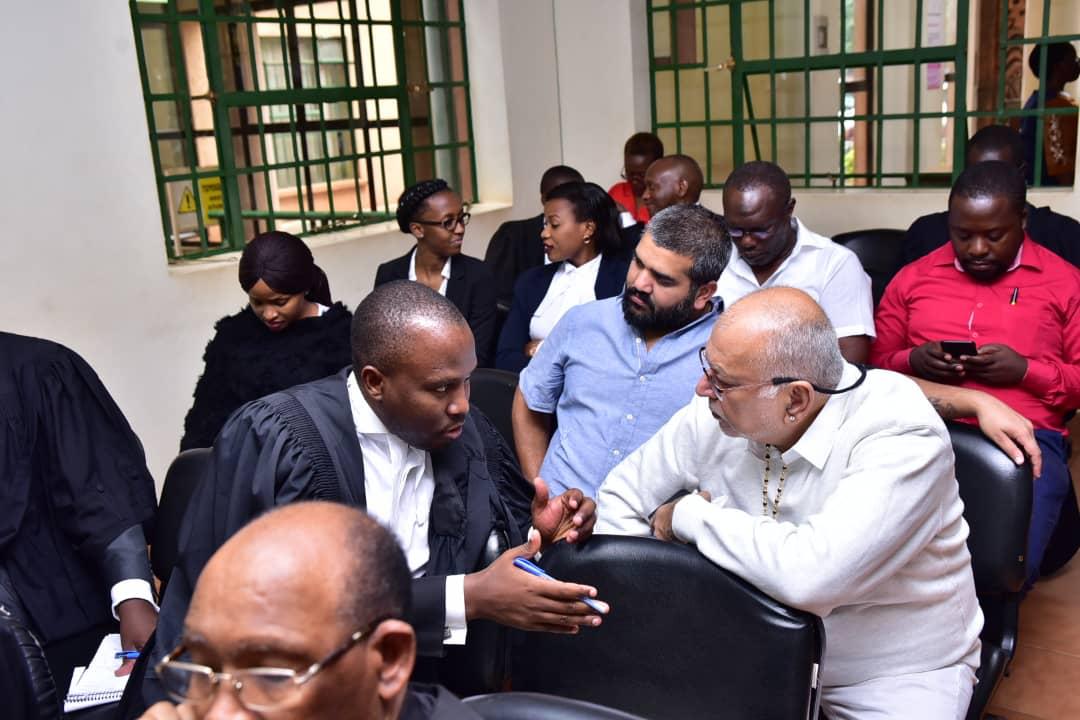 On June 30, 2017, BoU filed a suit against Sudhir and his Meera Investments Limited, which the businessman says was in breach of clause 12 of the Confidential Settlement and Release Agreement (CSRA) that was reached by both parties after BoU closed and liquidated CBL for allegedly being undercapitalised.
The clause stipulates that, "Without prejudice to the immediate forging should any legal or administrative proceeding of any kind ensue against SR [Sudhir Ruparelia] as defined in the agreement, the agreement stands voided and BoU shall immediately return to SR the value of the settlement."
But in a counter suit, Sudhir wants BoU to pay him $8 million (about Shs28.8 billion) for breach contract.
Sudhir argues that on January 25, 2017, BoU sold, at an undisclosed sum, assets of Crane Bank to Dfcu bank Limited yet by mid-January 2017, the central bank had approached and urged him to settle the dispute.
On April 19, 2017, Sudhir claims, BoU acknowledged receipt of US$1.1 million as payment towards the agreed loans and informed him that his deficit on the first instalment of US$8 million was $6.9m, which they demanded he must pay that very day.
On April 20, 2017, Sudhir says he paid BoU $6.9 million.
That meant he paid a total of $8 million on the same day.
Earlier on April 7, 2017, he said he arranged a meeting between Mpanga and Bharwani after BoU raised a number of issues in regard to Bharwani's land titles and that it's Mpanga who wrote the minutes.
"Mr Mpanga's minutes indicated that the professional valuer conducts the joint valuation to avoid unilateral conclusion by one party. Any defect in title would be established in the joint valuation process," Sudhir claims.
He said he put an additional eight titles to the property list to give BoU comfort. Nevertheless, Sudhir says, BoU in further breach of the CSRA implementation agreement and the Bharwani meeting, backtracked on the joint valuation.