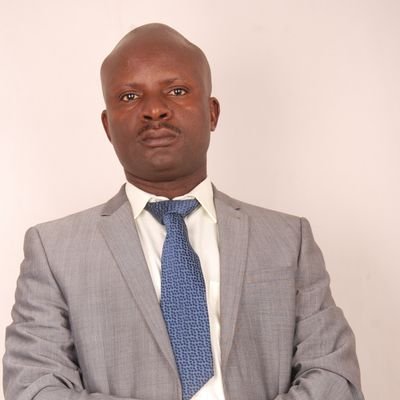 Ellady Muyambi
Aware that climate change is negatively affecting the communities of Rubuguri who live in the neighbourhood of Bwindi Impenetrable National Park (BINP), Historic Resources Conservation Initiatives (HRCI) initiated a project whose goal is to use culture and indigenous knowledge to mitigate and adapt climate change.
The project is premised on the fact that although cultures are endangered by climate change, perhaps no more so than they have been endangered by a multiplicity of other anthropogenic changes; cultures can and will survive.
Historic Resources Conservation Initiatives (HRCI) is further aware that culture, from an anthropological perspective, encompasses all learned and shared aspects of life in human societies.
Included is not only 'high culture'—the arts and literature—but also science, technology, and more practical, everyday activities and beliefs for instance how to plant a potato or pray for rain, to seek good luck in battle or in exams at school.
Cultures are not static; they change in response to wars, plagues, new inventions—as well as to environmental and climate variability.
The communities in Rubuguri had started to encroach and degrade Bwindi Impenetrable National Park, the neighbouring pocket forests and wetlands, in their attempt to get timber and charcoal for sale.
The communities also encroached the park for farming and grazing of their animals.
The communities' initial grazing lands were gazetted as protected areas where the Uganda Wildlife Authority (UWA) is in charge and members of the communities have been seen as encroachers when they stray into the national park or the adjacent pocket forests such as the Kafuga forest.
So, in an act of revenge, the communities encroached on the park the neighbouring pocket forests and wetlands and, the impact of their degradation was already being felt through lack of water due to the drying of the nearby water streams and disease out breaks such as malaria which is related to the changing temperature broadly known as climate change.
Settlements and cultivation on steep slopes are further increasing the risk of landslides and rates of soil erosion.
In order to restore the park, the pocket forests, the wetlands and help the communities, Historic Resources Conservation Initiatives (HRCI) initiated a project whose activities include cultural events and festivals, music dance and drama, fashion shows and storytelling among many others.
All cultures are learned and shared across generations, and one of the most effective strategies for conveying our knowledge and experiences is storytelling.
Cultural events and festivals are having a significant and important influence on the development of the communities in Rubuguri especially in respect to the utilization of the endogenous resources and are increasingly becoming popular means of creating public awareness among the communities in Rubuguri through taking progressive steps towards protecting the environment.
Uganda has experienced an increase in the frequency and intensity of droughts and floods in recent years.
Uganda lies within a relatively humid equatorial climate zone, but the topography, prevailing winds and water bodies cause large differences in rainfall patterns across the country.
There is a potential for an increase in the frequency of extreme events (e.g. heavy rainstorms, flooding, droughts, etc.).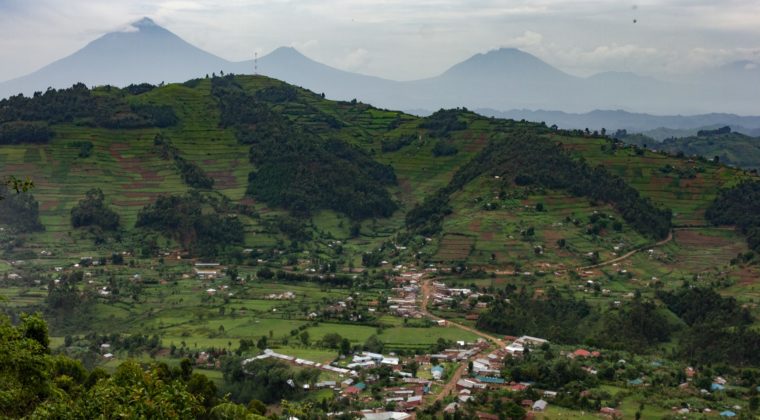 With more frequent and severe droughts, Uganda, is likely experience negative impacts on water supply, biodiversity, and hydropower generation. Due to Uganda's poverty, low rural incomes, lack of income diversity and heavy dependence on rainfed-agriculture, the country and its people are very vulnerable to climate change.
Although Uganda is the largest coffee exporter in Africa (Arabica coffee, Robusta coffee), climate change is likely to have a strong negative effect on coffee production. Moreso, despite the fact that Uganda is also the largest source of locally procured maize in Africa for the World Food Program (WFP) as well as other crops such as rice, East African Highland banana (matooke), beans, sorghum, sweet potatoes, and cassava etc., this is threatened by land degradation and climate change effects.
Although Uganda is a low GHG emission country, ranking 176 of 188 countries in per capita emissions and contributing 0.07% to global GHG emissions, the country ranks 155 of 181 countries in the ND-GAIN index (2016) for climate vulnerability.
In fact, Uganda is the 14th most vulnerable country and the 48th least ready country – meaning that it is very vulnerable to, yet unready to address climate change effects.
Aware that human populations have always been moving and changing their subsistence strategies in response to changing climatic conditions, this project is making the local communities understand that they cannot comprehend the human consequences of climate change, past, present, and future, without understanding culture.
As such, the project is helping the communities in Rubuguri to reframe their problems, including climate change.
Important lesson from the project so far By working from the level of local culture on up, we might find ways to reframe and engage with climate change as part of a broader form of cultural change.
To do this, we need to create partnerships between local communities, scientists, and wider global community that will allow people living across the planet to take the steps most relevant to securing their own futures in a changing climate.
We are therefore calling upon everyone from across the globe, to support our project by visiting: https://plana.earth/project/addressing-climate-change-in-uganda-through-a-cultural-lens
The author is the executive director, Historic Resources Conservation Initiatives (HRCI) Email: [email protected], Tel: +256 (0) 775 496 206, Twitter: @ellady_muyambi