Jamaican reggae and dancehall stars Christopher Martin and D-Major have promised to set Kampala ablaze during the All Stars Bell Jams concert on Friday.
The Jamaican duo who jetted into the country will be guest artistes to perform at the Bell Jams All-star concert slated on August, 23, at Lugogo Cricket Oval.
Speaking during a press conference at Mestil Hotel on Wednesday, the duo promised to give their all at the concert.
"We are looking forward to a great show and we promise to give 100% and more during the show," D Major, well known for hits including deal is done, it's on the way and as easy as that among others told journalist.
Chris Martin, too could not hide his excitement at performing in Uganda again.
"I am very anxious about the show. I can only imagine what the night will be and I am sure it will be a great one," Martin known for his Cheater's prayer and let her go hits among others said.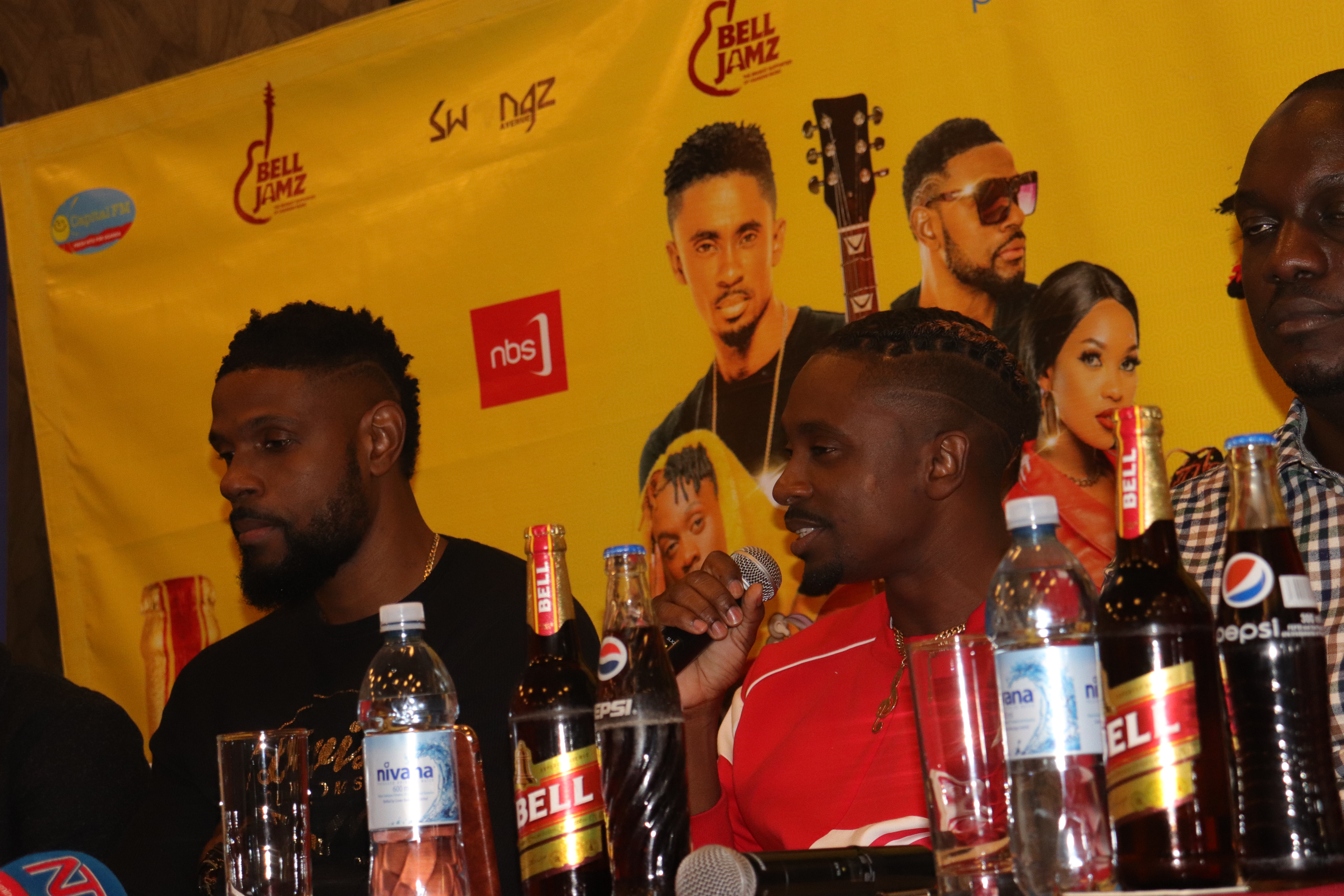 The Jamaican duo also noted that despite their short stay in the country, they will be open to doing collabos with their Ugandan colleagues if chance avails itself.
"I have no problem associating with anyone who does good music and I will look forward to them. If opportunity avails itself and there is time, we shall work on a project together with any Ugandan artist," Chris Martin said.
The duo however never disappointed when they said they praised Ugandan women being beautiful.
"Ugandan women are beautiful and good to look at. I can't wait to see them at the concert," Martin said.
The bell all-star tour was launched in 2017 and Jamaican-American reggae star Tarrus Riley was their first guest line artiste and he headlined the Bell all-star concert of 2018.
Next Media Services under their flagship NBS Television platform are one of the sponsors of the show organized by Swangz Avenue.
Speaking at the function, Abdulrahim Dewo, the Trade Marketing Manager at Next Media Services said this is another chance to continue supporting Ugandan music.
"We believe that if someone can't succeed in education, they do it through music or any other talents. We felt we could not leave Swangz Avenue push the agenda of Ugandan musicians alone and decided to join them in talent nurturing,"Dewo said.
"As Next Media Services, we shall use our six platforms to relay the concert live to all parts of the country and the world at large."