Maj. Gen Paul Lokech has handed over the office of the commandant, Uganda Rapid Deployment Capability Centre (URDCC) to the incoming commandant Brig. Peter Gaetano Omola at a function presided over by the Chief of Defence Forces (CDF) Gen David Muhoozi at URDCC headquarters Jinja.
Maj.Gen.Lokech was last month appointed Chief of Staff UPDF Air Force and was replaced by Brig.Peter Omola.
Speaking at the function, Gen.Muhoozi congratulated both officers upon their new deployments by the Commander in Chief.
"Handing over and taking over is a UPDF culture now because it helps in accountability and orientates the incoming person. That is why we have made it part of our Standing Operating Procedures (SOPs)," Gen Muhoozi said.
The CDF particularly commended the outgoing commandant Maj Gen Lokech for putting a mark and setting a pace within a short time by improving the infrastructure like completing the communication house and establishing a Level II Hospital for UN to validate at URDCC which will help the incoming to thrive.
Gen Muhoozi said the URDCC is now a functioning center which has prepared the UPDF to establish capabilities in peace keeping missions on the African continent.
He also urged the incoming commandant to train more personnel because his job needs innovation so as to attract attention.
While presenting his report, Maj Gen. Lokech applauded the UPDF leadership for his appointment as the new UPDF Air Force Chief of Staff.
He noted that URDCC was established by guidance of the AU in 2010 basing on what was happening on the continent and advising the incoming commandant to continue lobbying for more resources in order to enhance the performance of the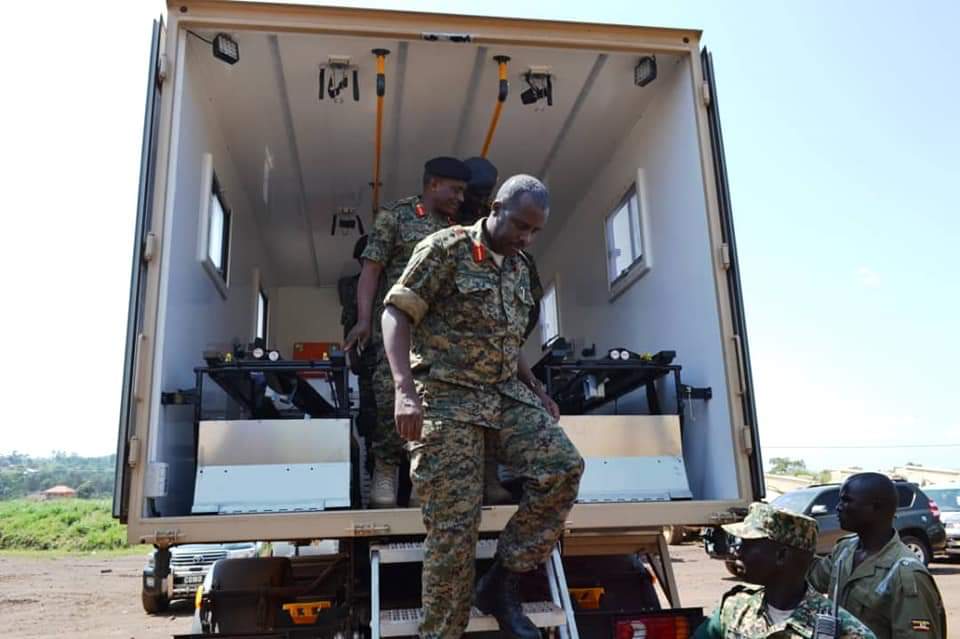 centre.
The incoming commander, Brig. Peter Omola extended his appreciation to the UPDF leadership for the appointment and thanked the outgoing for laying a firm foundation for him.
He urged the URDCC staff to support him and deliver as expected.
The ceremony was attended by the Joint Chief of Staff Lt Gen Joseph Musanyufu, the Chief of Training and Recruitment Brig James Kinalwa, Commandant NCOA Col Saad Katemba, the head of civilian component Amanda Magambo, and staff members of URDCC among others.
Uganda Rapid Deployment Capability Centre(URDCC) is a unit of the East African standby force (EASF) that is mandated with distribution of peace keeping troops within the region and Africa as a continent.