A total of 21 councillors representing Entebbe Municipality and their area Member of Parliament have protested the decision by the Finance Ministry to cut the municipal Budget for the financial year 2019/2020.
The angry councillors together with the area Member of Parliament all agreed during a full council meeting to petition the speaker of parliament to express their dissatisfaction about the budget cut on public health systems for the financial year 2019/2020 yet parliament had earlier approved Shs 3.5bn but only the finance ministry to reduce it to Shs 417m.
The angry councilors include Margret Masembe (female councilor for elderly) Godfrey Ssendyose, Amos Byansi, Twaha Kikomeko, ssewankamboo, and Jimmy Mutabazi among others.
Councilor Margret Masembe said if the government doesn't review the council budget for the financial year 2019/2020, as councilors they will undress and carry garbage and heap it near Entebbe State House such that when the wind blows it blows it direct to the state house.
Vincent De Paul, the Entebbe municipal Mayor as well as the Secretary for Finance, says there is need for a supplementary budget arguing that the Shs 25m that was appropriated to public health and waste management by the Finance ministry is ridiculous and that this money will be exhausted by the end of next month.
Mayor Kayanja noted that local revenue is not an equalization grant to be allocated to other districts especially the new ones with low local revenue collection adding that in the event government fails to provide a remedy to this acute crisis by August this year, council will halt collection of taxes from tax payers.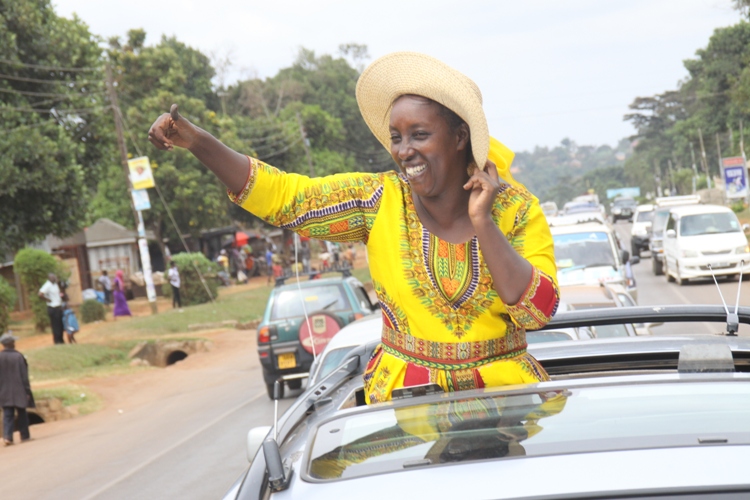 The Entebbe Municipality legislator, Rose Tumusiime, informed council members her readiness to lead the protest and also pledged to raise the issue on the floor of parliament as a matter of national importance.