By Francis Isaano
Uganda Motocross has officially launched Armed Forces Appreciation Motocross championship.
The inaugural championships is a fulfillment of the "respect program "under the umbrella of the federation of motor sports clubs of Uganda (FMU) where motocross will lead the nation in saying "Thank You "to all the services men and women who put their lives at risk daily to protect this beloved country.
The championship will be held on October 6th2019 a few days to the national Independence Day. Celebrations at the Uganda motorsport Arena (UMA) in Busiika, Luwero.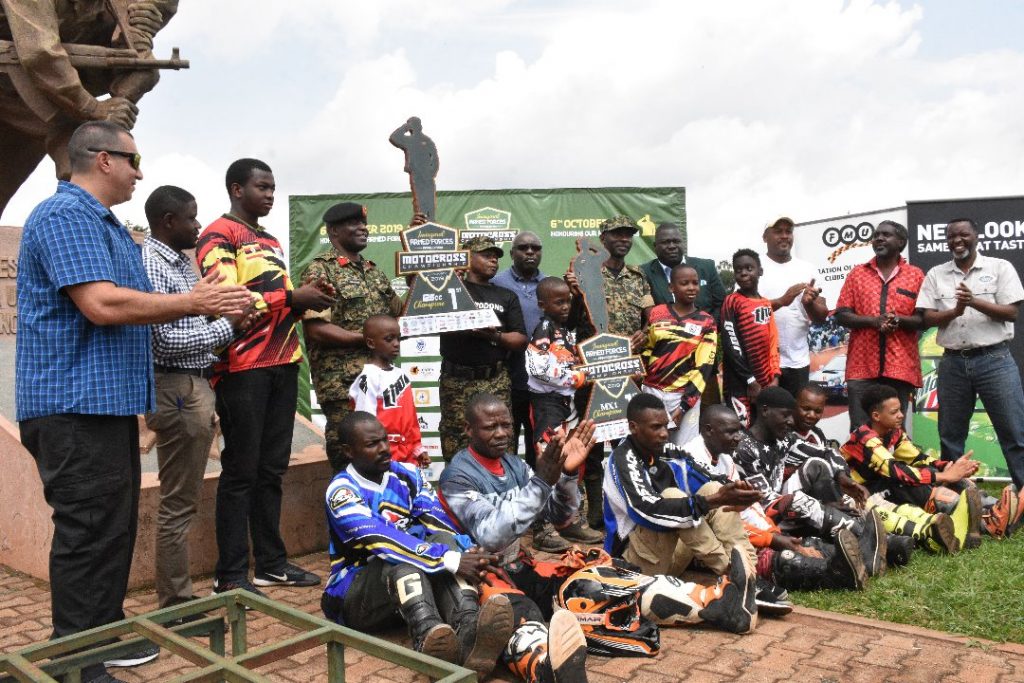 FMU vice president in charge of motocross Barak Orland stated that he strongly believes that it is important for the Ugandan armed forces and the civil society to understand that they are one.
"It is important that that the armed forces and civilians understand that we are one with one common agenda .It's against this background that Uganda motocross has decided to introduce this event with the hope of creating a spectrum where Ugandans will interact and say 'thank you 'to all the men and women in uniform. This event will allow the armed forces to interact with the civilians."
Barak reveled that a number of elite riders will fly in for the championship. These will represent four continents .Besides the hosts, Africa will have Kenya, Zimbabwe, Zambia, South Africa and Botswana.
Uganda people defense force officer Lt.col Paddy Ankunda also said that games like motocross are sources of development and that is why as UPDF they will continue supporting this game.
Israel will represent the Middle East while Belgium, Spain, Germany, France and Netherlands will lead Europe as USA and Canada represent North America.