The inaugural edition of the FUFA primary schools', football championship, also known as Odilo has not been short of expectations.
For starters, the participation has been amazing as 62 out of the 95 FUFA districts have been represented.
A total of 375 schools took part in the regional qualifiers, out of which, eight made it to the finals that started on Sunday, August, 4 at the Njeru technical centre in Jinja District.
One the opening day, it was evident from the faces of the teen captains of the eight schools that made it to the Jinja finals, that this tournament hit the right spots in the hearts of these future stars.
With smiles from ear to ear, they touched the coveted trophy, in the company of the FUFA president Moses Magogo who was at the center, as they posed for a historical photo moment.
This tournament was started by the federation to fill a gap that has for years cost Uganda many youngsters and the motivation behind its inauguration was to ensure that not much talent slips through the net.
The lack of enough resources for our local clubs to own academies also makes this tournament god sent for them.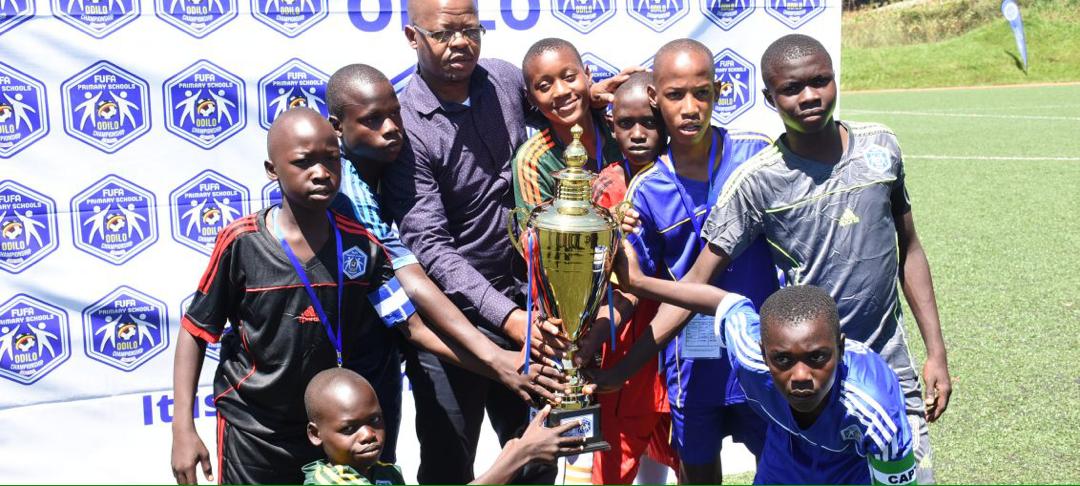 It's an easier way for their scouts to identify kids and book them for the future.
If the past matches are anything to go by, then FUFA has hit the target.
After days of competitive clashes, the two finalists are known.
Rays of Grace primary school from Buganda region on Monday, August 5 beat Bright Valley secondary school 2-1 to book their place in the final.
They will face West Nile's Oasis Annext Primary school that dumped Western region's Busumbu primary school 5-1 in the other semi-final.
Wednesday's final will be a worthy one.
Those who have followed the games closely from Njeru will attest that both finalists have earned this berth convincingly, having displayed some of the most eye-catching skills.
Besides the much-coveted honor of being the first-ever school to lift this Odila trophy, the two teams have already won.
They will be Uganda's representatives in the East Africa primary schools' championship to be held in Arusha starting August,15 fully funded by the federation.
Over the years, the need for grassroots football had become a song whose beat many a football lover were increasingly fed up with.
The Odila football tournament is seen as an answer that carries with it, tonnes of hope that the future of Ugandan football is safe.