In front of a modest crowd at the Bukalasa Agricultural Institute in Luwero, Kayindu Secondary School won the girls' Airtel Rising Stars Buganda region qualifiers on penalties after edging Taggy high school in an entertaining game.
Kayindu's goalkeeper and captain Saidat Namwanje saved Kamiyat Naigaga and Shakirah Lulaba's penalties before Hadijah Babirye scored the winning kick to finish 4-3 and ultimately claim the Buganda region qualifiers.
Taggy high school had taken an early lead through a well-taken free kick by Kamiyat Naigaga. Kayindu S.S drew level when Sarah Babirye lifted the ball over the Taggy goalkeeper to make it 1-1.
"We are happy that we were able to win the qualifiers for the first time," said Kayindu Assistant captain Ruth Kanyunyuzi.
In the boys final Rays of Grace beat Five Stars soccer Academy 2-0 to retain the title they won last year as well.
Mubarak Mitala who finished as MVP was on the score sheet as was Rashid Mugisha to seal a 2-0 win.
"For many of us, its our last time out for Rays of Grace as we are in our senior 5,so we wanted to leave it at the top," said Geoffrey Matovu Assistant Captain.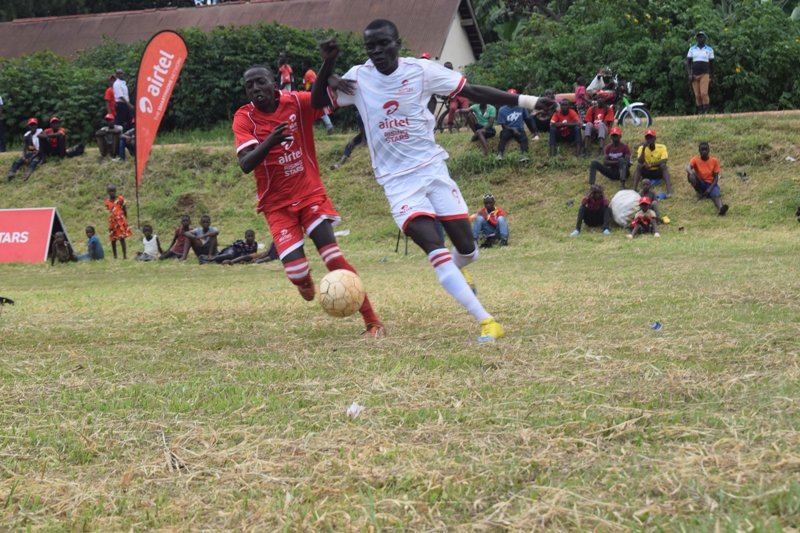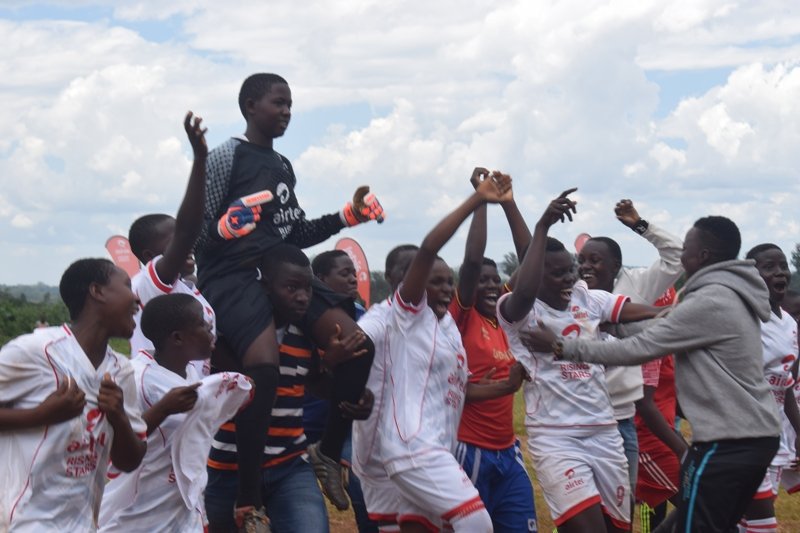 16 boys teams and 8 girls teams took part in the in the three-day tournament hosted in Luwero.
The closing ceremony was graced by FUFA executive members Chris Kalibala and Yusuf Kamulegeya, Luwero district speaker Dissan Mayanja, Buganda region chairman Andy Kaweesa and Airtel Regional business Manger Simon Byamukama among other dignitaries.
Main Prizes and Cash rewards
Boys
Champions: Rays of Grace (Main Trophy, Gold Medal and Shs 1.5M)
Runners up: Five Stars (Trophy, Silver Medals and Shs 1M)
Girls
Champions: Kayindu Secondary School (Main Trophy, Gold Medals and Shs 1.5 M)
Runners up: Taggy Girls (Trophy, Silver Medals and Shs 1M)
Individual accolades
MVP Girls
Sarah Babirye (Kayindu S.S)
MVP Boys
Mubarak Mitala (Rays of Grace)
Top Scorer
Girls
Halima Kampi with 6 goals (Taggy High)
Boys
Mubarak Mitala with 5 goals (Rays of Grace)
Best goalkeeper
Girls
Saidat Namwanje (Kayindu S.S)
Boys
Elton Ssebowa (Five Stars)