The Minister of Ethics and Integrity Father Simon Lokodo threatens to add Dr. Stella Nyanzi another case for undressing in court.
Drama unfolded in court yesterday (Friday) evening as Makerere University former research fellow Stella Nyanzi flashed her chest wide open moments before she was sentenced to 18 months in prison over charges of cybercrime.
While addressing the press later that evening, Father Lokodo criticised Nyanzi's reaction saying she only "added criminality."
Lokodo threatened that he will be adding another case of indecent behaviour before court.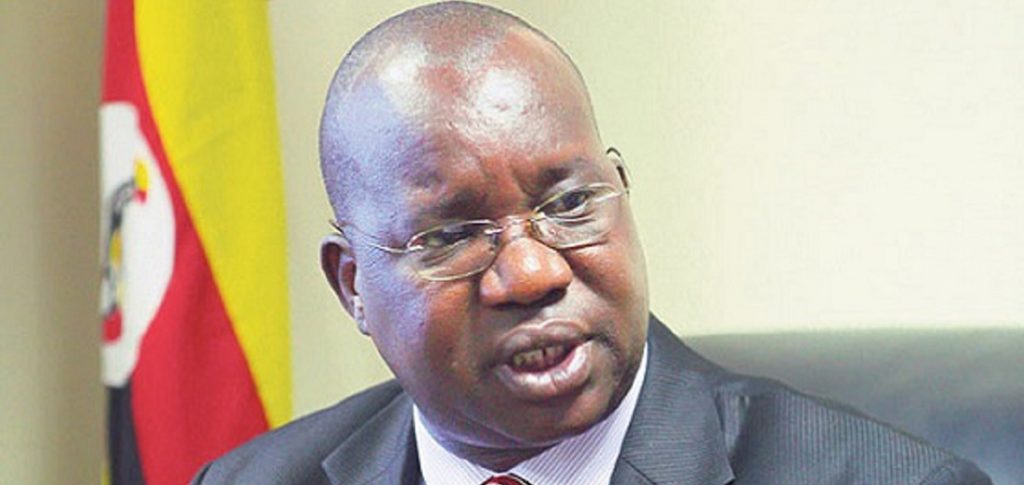 "That was very regrettable and irresponsible of a mother of more that two behaving like that. The verdict came on her because of her earlier behaviour and she should have accepted it and taken it as a consequence of her actions but to undress herself was adding criminality to it because I am going to add a case on her for indecent behaviour," Lokodo said in part.
Nyanzi who was following the proceeding from Luzira via a teleconference was sentenced to eighteen months, nine of which have already been served on remand.
Meanwhile, chaos ensued in court shortly after Magistrate Gladys Kamasanyu had read her verdict. Kamasanyu was pelted with an emptu water bottle which almost cracked her glasses.
Police have confirmed the arrest of at least six people suspected to have thrown the bottle and investigations had started by the time of compiling this report.