JOEL OGWANG
When President Museveni and his NRA/M guerrilla outfit took-over state power in 1986, scars of years of war were apparent.
NRM's priorities Indeed, to rebuild a country whose backbone – agriculture – had been disrupted, if not torn apart by the 'curse of the gun' as the only vehicle to changing state power, the new government, thus far the longest serving with over three decades of uninterrupted leadership, prioritised peace and stability in its first 10-years (1986-1996).
The next decade was characterised as the rehabilitation and reconstruction period (1996 – 2006), followed by the development period (2006 to-date), augmented by the adoption by Parliament of the 5-year National Development Plans (NDPs) in 2010.
Thus, the country endorsed the Uganda Vision 2040, a blue-print anchored on a transformed Ugandan Society from a Peasant to a Modern and Prosperous Country within 30 years that would be achieved over six 5-year NDPs.
The Vision seeks to transform Uganda from a predominantly peasant and low income country to a competitive upper middle income country with per capita income of about $9, 500 up from $506.
Over the Vision period, average real Gross Domestic Product (GDP) growth rate will be over 8.2% per annum, translating into total GDP of about USD580.5b with a projected population of 61.3 million in 2040.
Thus, projections indicate that Uganda will graduate into a lower middle income country by 2020, progressing to an upper middle income category by 2032 and attaining its target of $9, 500 in 2040, with the country expected to attain a first-world status within fifty years. 2020 lower middle income status still a distant dream?
With less than 6-months to go, Uganda, according to former National Planning Authority (NPA) chairman, Dr. Wilberforce Kisamba Mugerwa, can't graduate into a lower middle income status by 2020, thus rendering NDP 2 a failure, or is it?
To attain the lower middle income status, according to the World Bank threshold, a country ought to have attained a sustained per capita income of $1, 039 (over sh3.5m).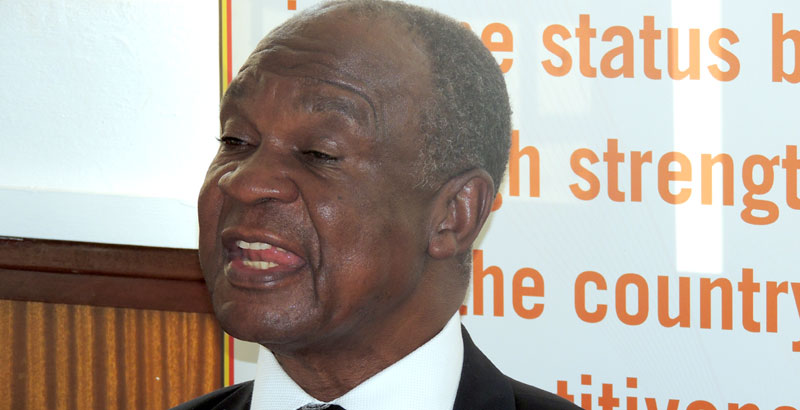 "The low economic growth performance for the last two years of NDP II implementation puts the country at the risk of not being able to achieve the targets of 2020," he says.
For example, private sector credit grew by 7.5% against NDP II target of 15.4%. Even as the tax as a percentage of GDP grew to an all-time high of 15.7% currently, this is lower than the 15.8% target whilst at 12%, exports to GDP grew marginally compared to the 14% target.
To Makerere University political science don, Dr Julius Kiiza, the 2020 target was a bad dream.
"It is not possible for anyone to deceive us that Uganda will be a middle income country by 2020," he says.
"That is an outright lie. We are not doing the right things. Uganda is Gifted by Nature but cursed by miss-governance!"
NDP II built a hefty debt stock
What's more pronounced in NDP II that winds-up in June 2020, is the massive investment in infrastructure. For example, the national carrier was reinstated, the 600MW Karuma and 183MW Isimba power dams are completed, adding to the stock of power onto the national grid.
Several road infrastructure projects like the $476m Kampala-Entebbe expressway and Entebbe airport expansion ($325m), among others, are nearing completion.
Whereas NDP II oversaw the rise in Ugandans' life expectancy to 63 years against the target of 60-years, critics argue that it winds up as a period within which Uganda's debt stock increased unprecedentedly to over $11b that can only get worse with the proposed investment of $20b before oil gets out of the ground.
Of this, over $500m into the Hoima airport to facilitate movement of equipment for the proposed $3.55b will be invested in the oil pipeline, $4b in the 60, 00 bpd refinery and $900m for 'oil roads' in the Albertine region, among others.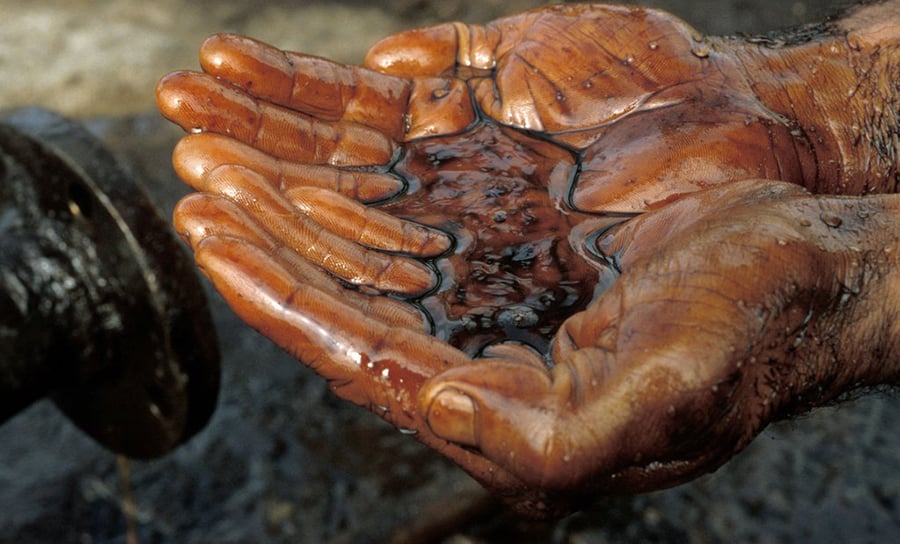 "Oil is very risky and requires a lot of capital. That is why the government took a decision to ensure investors are outsiders. Most people in the country thought when you discover oil, the next thing is production," says Ernst Rubondo, the Peroleum Authority of Uganda (PAU) executive director.
'The things that must happen before production are a lot. We have to invest $20b in the next 4-5 yrs before production. Another $20b will also be invested after production.'
NDP III target
During the 2nd NDP II breakfast policy series at Kampala Serena hotel, the incoming NPA chairperson, Prof. Pamela Mbabazi, said with NDP II expiring in June 2020, NDP III should be in place by September 2019 to guide the budget strategy for 2020/21FY.
"The conceptual framework for NDP III is drawn from the thinking behind the Uganda Vision 2040 of strengthening fundamentals and harnessing opportunities, with the attainment of the lower middle income status remaining the driving factor," she said.
"The overriding goal of NDP III is to increase household incomes and improve the quality of life expected to be achieved through sustainable industrialisation for inclusive growth, employment and wealth creation."
The objective, she says, will go a long way in helping Uganda achieve progress on increasing employment, incomes and the general improved wellbeing of Ugandans at the household level.
"Value addition along the various value chains in selected agro-enterprises, tourism as well as light manufacturing are what we are also emphasising," she says.
UNDP Uganda resident representative, Elsie Attafuah noted that enhancing value addition for inclusive growth in Uganda was at the heart of what NDP II sets out to do.
"Uganda, having invested heavily over the last decade in infrastructure development, looks to leveraging this," she says.
"We are in a country of many opportunities, with its vast mineral wealth, youthful population and largely unexploited natural resources, the next frontier of development is certainly on value addition and industrialisation that will benefit all Ugandans."
Target regional markets, African FDI
For Dr. Andrew Mold from the Economic Commission for Africa, Uganda should leverage on regional markets to sell her agro-products.
"Half of Uganda's exports are destined for the African market. However, Uganda still exports primary products across the continent," he says.
"Uganda needs real efforts to standardize her exports and be open to FDI from Africa which is the quickest way to create regional value chains and more employment."
Under NDP III, Uganda should invest more in storage infrastructure for her primary products, says trade minister, Amelia Kyambadde.
"We have only four dry warehouses, but that is insufficient for a whole country," she says.
"NDP III should look at organized farming. Sometimes I feel so embarrassed being an MP when we still talk of the power of the hand hoe. I feel ashamed that I am a leader yet we still talk about hoes. We should be talking about mechanised agriculture. The world has moved on; let's bury the hand hoe!' Uganda, like her EAC counterparts, should also focus on regional integration."