By Isaano Francis
The Uganda Boxing Federation and BetOnbetting company have launched their partnership at the offices of boxing federation at Lugogo in line with the National Novices Boxing Championship 2019.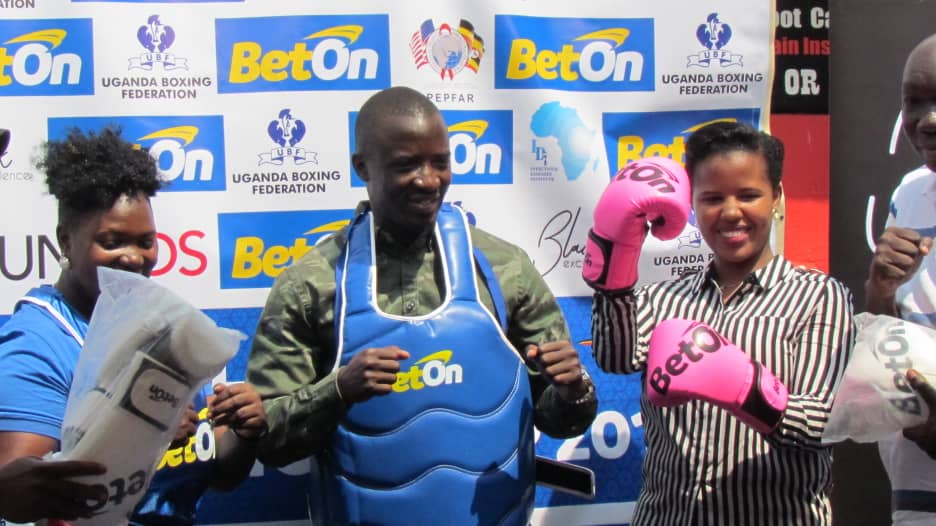 Uganda Boxing Federation president, Moses Muhangi, appreciated BetOn for the partnership, and hoped that this was the first step of a solid partnership.
"I want to thank BetOnfor patneringwith us of all other the federations. This equipment you have given will help us so much in our upcoming competitions, Muhangisaid.
He also assured the company of returns on investment, calling upon boxing fans to bet with BetOn.
"I encourage the public to support BetOn in order to keep supporting boxing," said Muhangi, who then added, "Boxing is no longer a spoilt federation as it used to be because since I joined this federation a lot has changed."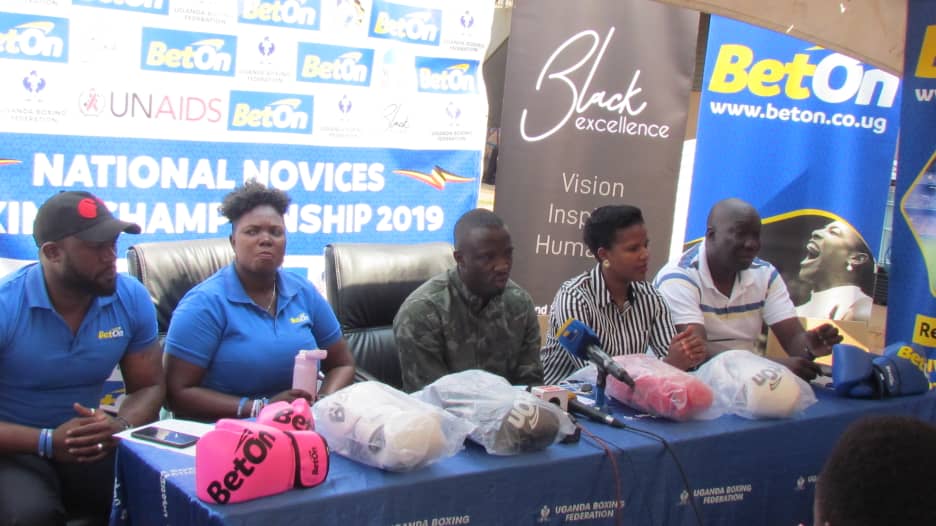 BetOnBrand Ambassador, Fifi Phiona Pinky, said the company are looking to promote the sport boxing, hence partnering with the Uganda Boxing Federation.
"We are happy for this partnership with the boxing federation because we want to promote boxing in the country," said Fifi. "We have provided the federation with equipment worth UGX 20m to use in different competitions and we hope to continue working together," she added.
BetOn joins other partners of boxing federation like UN Women and UNAIDS.
The National Novices Boxing Championship 2019 will take place from 1st to 8th August at the Kamwokya/Kira Road Police Playground.