Former presidential candidate, Abed Bwanika and SDP boss Michael Mabikke are planning to sue Bobi Wine for leaving them out of the coordination team he announced last week, the Rogue has learnt.
Sources close to the duo told The Rogue that Bwanika and Mabikke are incensed that they were left out of the team yet they have contributed a lot to popularising the People Power brand.
"They went everywhere…on radio, on television stations promoting People Power. They even attacked other opposition leaders thinking it would endear them to Bobi Wine. But this is how they have been repaid," said a source close to the duo.
We have been told that the suit will be filed by Mabikke, who is a lawyer, this week.
Among others things, they say that their omission has led to psychological torture and embarrassment.
Last week, Bobi Wine announced the team that will coordinate his 2021 election bid. The team comprises veteran opposition politicians drawn from various political parties.
But to Bwanika and Mabikke's surprise, their names were missing on the list.
The duo, according to sources, had been assured of positions on Bobi Wine's team.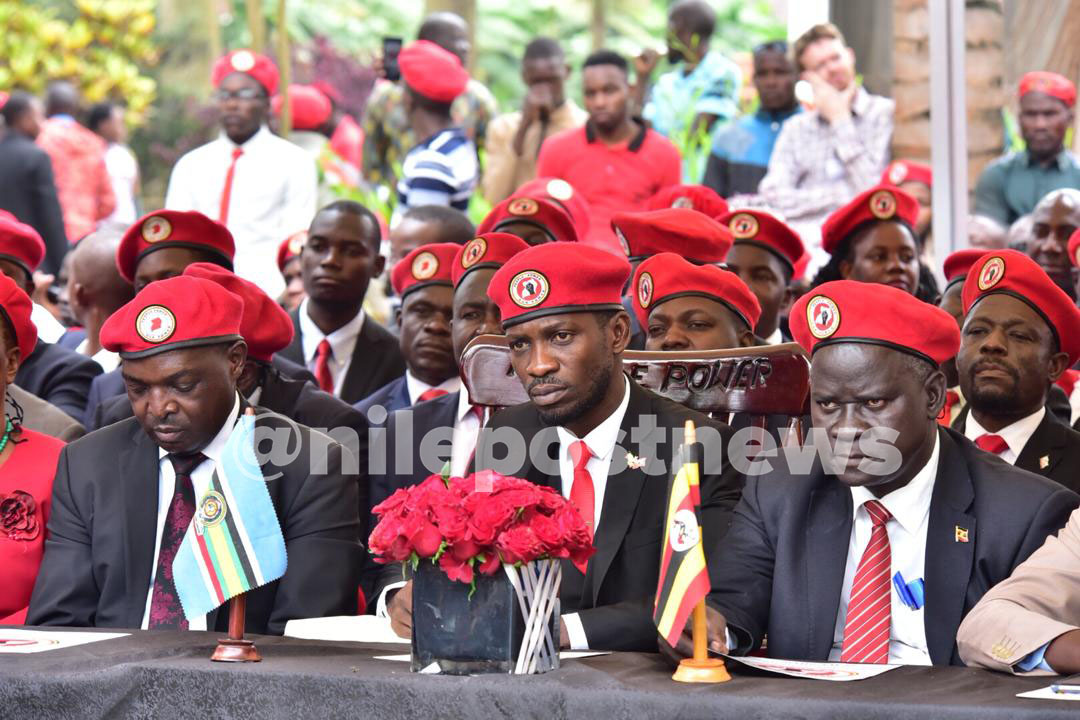 In fact, on the first draft list, Bwanika had been named on the Greater Masaka team which is headed by Mathias Mpuuga, the Masaka Municipality MP.
This list was even circulated on some social media platforms a day before the official announcement.
But when the final list came out, Bwanika's name had been "deleted."
Sources close to Bwanika told us that he has not been the same ever since he was left out of the coordination team. He suspects that there was an invisible hand in the move.
Mbu, that invisible hand could be the former leader of a political party.
"Sometimes he curses himself. Other times he goes to a corner and starts speaking to himself with rage written on his face. He has been punching walls," said a close friend of Bwanika.
Mabikke, too, is very disappointed and since last week, his eating patterns have changed according to sources.
Before the day of the official announcement, he placed an order for five kilogram of goat's meat ready to celebrate the next day.
After the announcement, he reportedly lost appetite and said he will not eat food.
According to the suit, the duo claims it has spent so much time and money selling the People Power brand.
"We even convinced the DP bloc to accommodate Bobi Wine and some people in the party were not happy. Now they are laughing at us," reads part of the suit.
According to the suit, the duo wants to be compensated to a tune of Shs 500 million as damages for "the embarrassment they have faced" since it was revealed that they will not be part of the coordination team.
The court is expected to give Bobi Wine 14 days to respond to the charges.
The Rogue is a satirical column that runs once a week on the Nile Post
Contact the author on +256788179369/+256752195226