The Internal Security Organisation has arrested a police officer and five others in connection with the recent wave of Boda Boda robberies in Kampala and the surrounding areas.
In the past few months, a number of Boda Boda riders have been killed and their motorcycles stolen, prompting security to swing into action with a sting operation to arrest culprits.
On Thursday, ISO paraded six suspects including Yasin Lusiba, 36, a Special Police Constable attached to Katwe Market police post, Nalukoola Sserwadda, 30 the Defence Secretary for Katwe 1 parish and Paul Kibirige,26, a spare parts dealer from Katwe.
Others are Moses Waako, 27, Richard Adriko, 36 and Moses Jjunju a butcher and resident of Nateete.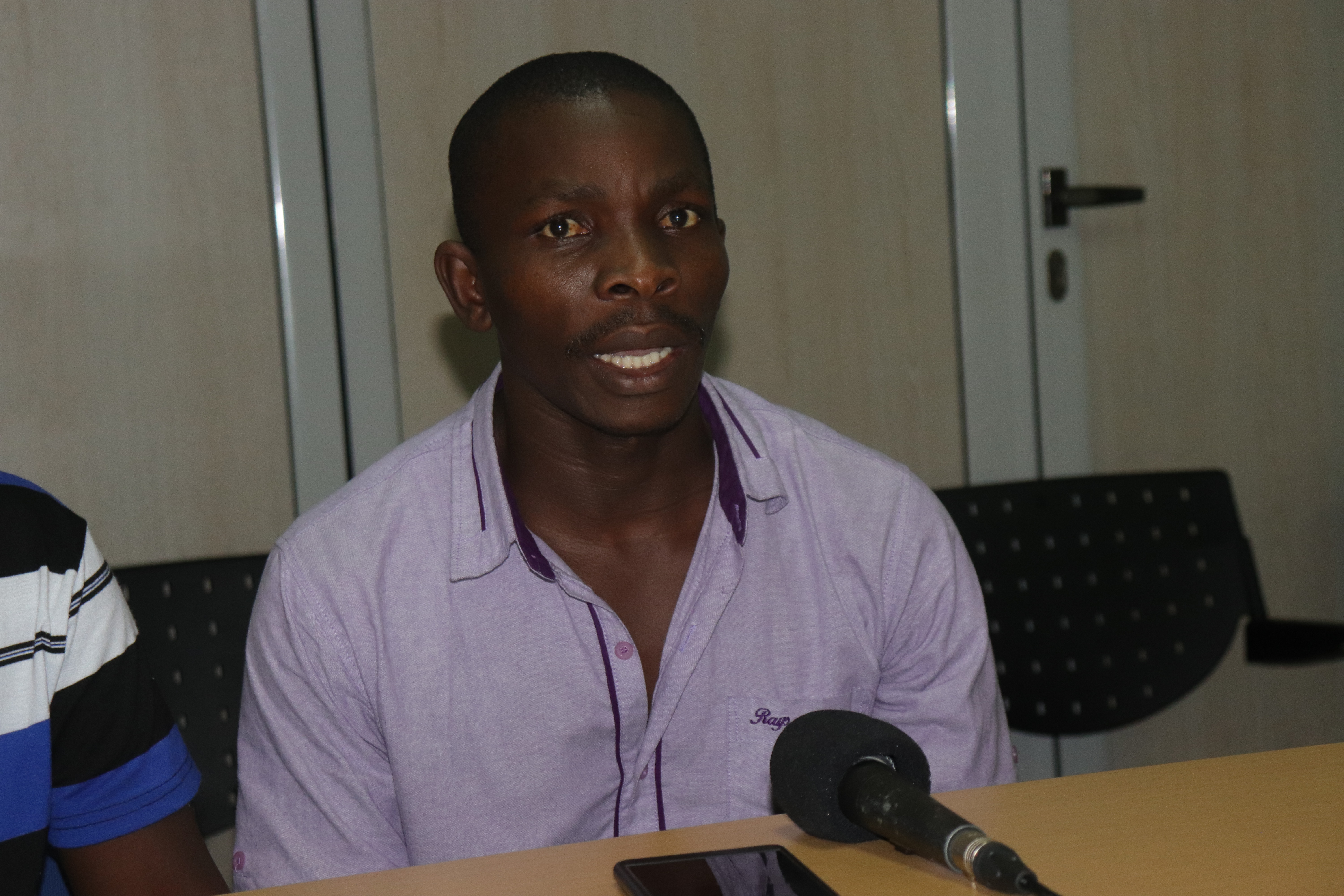 According to the ISO Director General, Col.Kaka Bagyenda, the group was part of a gang that terrorizes boda boda riders adding that after robbing the motorcycles, they are taken to Arua and later sold to the Democratic Republic of Congo.
"They are the same gang with Young Mulo(suspect arrested by police) that has a streamlined industry of robbery of motorcycles . These are small but actors but the big fish are still looming out there," Kaka said.
"We want to follow the entire chain to where they sell the motorcycles in Arua and dismantle their gang."
According to sources at ISO, the Special Police Constable is part of the gang that ensures that suspects arrested and detained at police are released without any charge.
Suspects confess
However, some of the suspects confessed to being part of the gang that robs and sells motorcycles from various parts of the country.
"I was arrested from Katwe over motorcycle robbery but I won't deny. I used to receive motorcycles from various people and sell them," Moses Waako confessed to journalists.
Asked whether he knew the owners of the motorcycles he always bought and later sold, Waako said he never bothered to find out because they had been got through dubious ways.
"The motorcycles I buy have no identification or ownership documents but I don't care about the same."
He however denied ever strangling or robbing a motorcycle but noted he buys them from other people and later re-sales.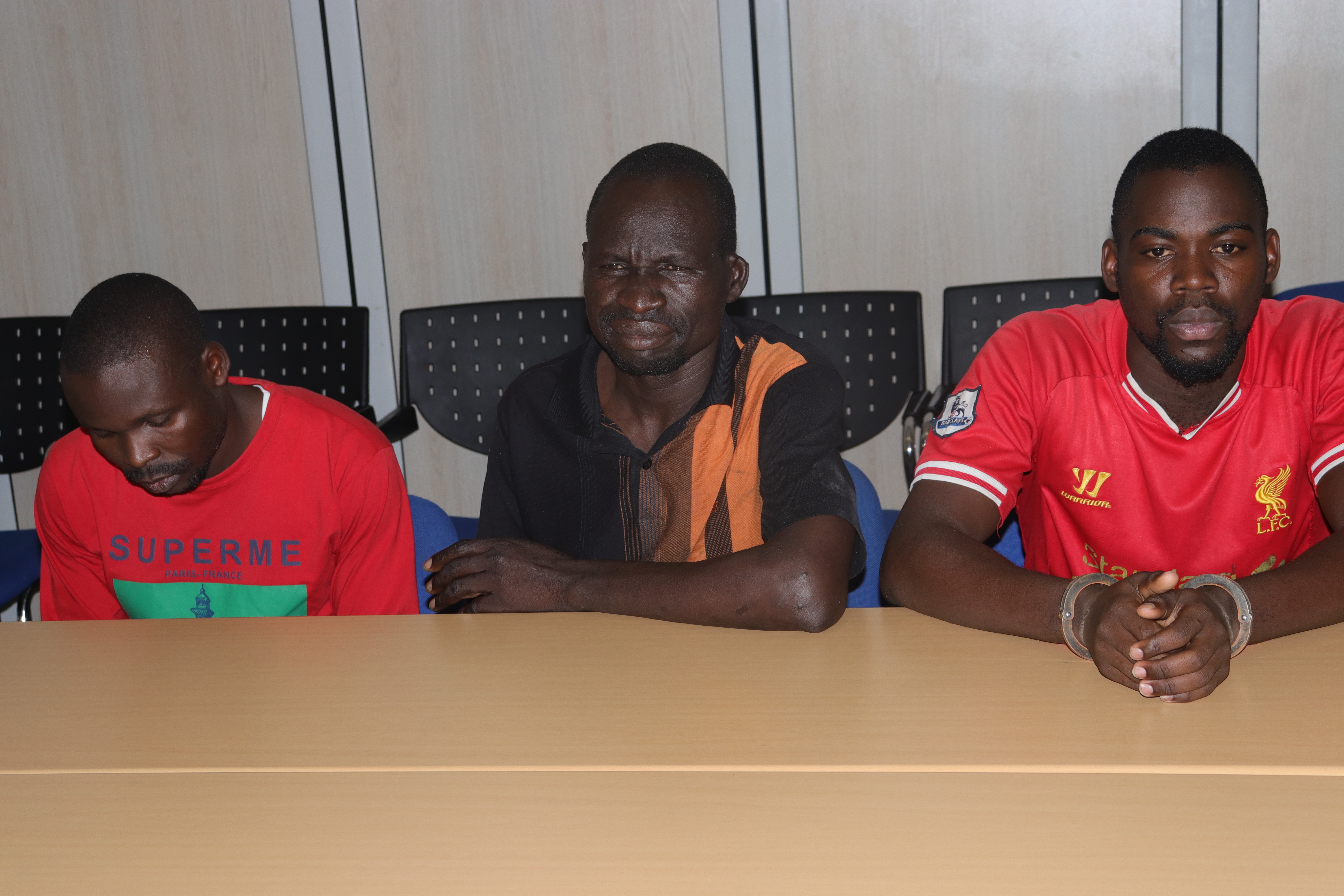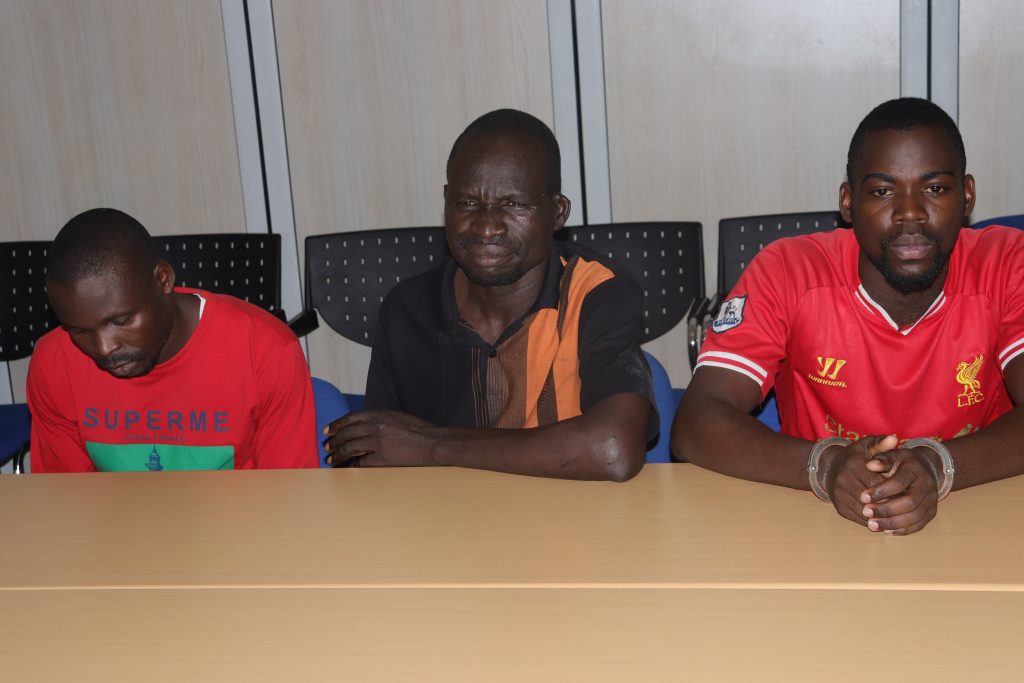 Richard Adriko, a Boda Boda rider from Najjanankumbi also confessed to be one of the buyers of the stolen motorcycles but noted that "deals" are brought to him by Waako.
"He is the one who brings me people having motorcycles for sale.
The two said some of the motorcycles are transported up to Arua from where they are sold to the neighboring Democratic Republic of Congo.
Police officer denies involvement
Special Police Constable Yasin Lusiba, and Nalukoola Sserwadda, the Defence Secretary for Katwe 1 parish, however, denied any involvement noting that by the time they were arrested, they were coming from an operation in which they had arrested a suspect involved in Boda Boda robbery.
"On arrest, I(Lusiba) remained with his(suspect's) phone as asked by my commander to use it to track other suspects. When it rang, I picked and on the other end was a suspected dealer who we later arrested with a colleague from Namasuba," the Special Police Constable noted.
He said he suspects the reason behind the arrest was the robber's phone that he had remained with to help police track his(robber)colleagues.
For Nalukoola said he has never been involved in any crime and attributed his arrest to a conflict between him and one of the security operatives whom he said could have fed wrong information to the Security Internal Organisation leading to his arrest.
The ISO boss, however, noted that they would interrogate the suspects to find out the truth behind their denials.
At the end of last month, a one minute video that was circulated on social media showed two men who pretended to be passengers on a Boda Boda ask the rider to stop after reaching their destination but in the process, they strangled him before repeatedly hitting him on the head with a huge stone killing him instantly.
Following the gruesome incident caught on CCTV in Mengo, Kakeeka zone, in Rubaga division, operations to crack down on the gang involved in the robberies and murders of Boda Boda riders commenced.
A number of suspects have since been arrested.