DFCU bank alongside RABO bank Africa have made a partnership to support Ugandan farmers and create opportunities for growth through commodity trade from a regional and global perspective putting into context the global demand of locally produced commodities like coffee, wheat and palm oil.
The dialogue brought together over 100 commodity traders and top key stakeholders in the agriculture value chain and was held under the theme, "Stimulating growth through Commodity trade from a regional and global perspective."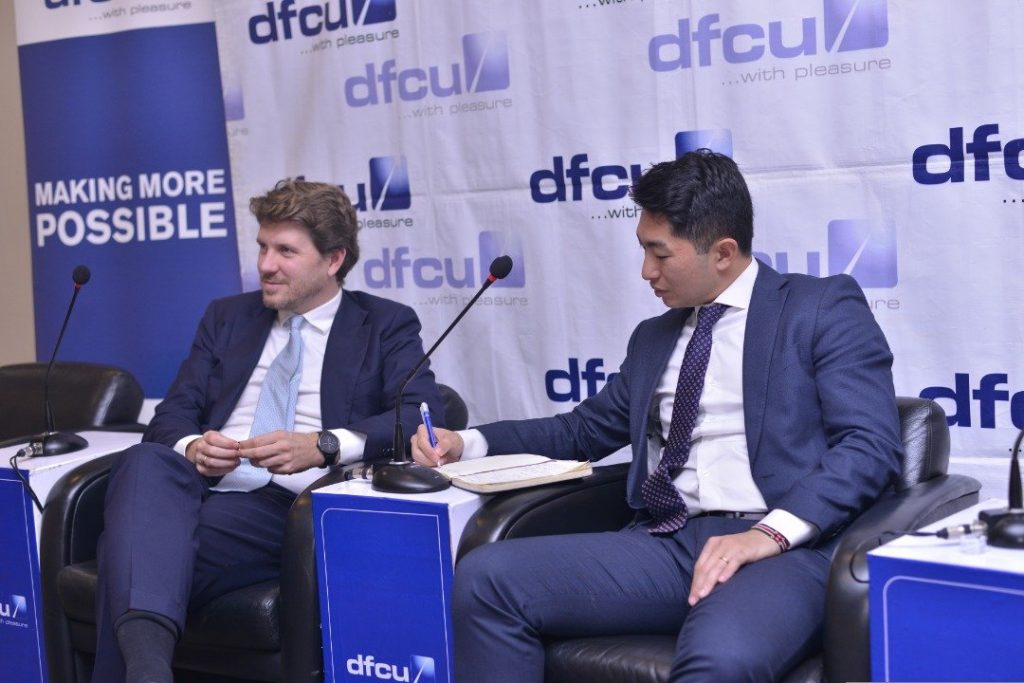 Speaking on the global demand trends, Gerald Low the Director, Senior Relationship Manager Rabobank Africa revealed that: "Global demand for Uganda produced commodities like coffee will grow rapidly in the new future and Ugandan macro trends show a greater demand for commodities such as wheat and Palm. Both trends provide growth opportunities for Uganda traders."
He added that, "Opportunities such as these require tailor made financial solutions across the entire agriculture value chain from farm to gate. And we will work closely with the dfcu bank to support the commodity traders."
Dfcu bank's Chief Executive Officer Mathias Katamba said that, "It takes a good understanding of the agriculture ecosystem to provide financial solutions that stimulate growth along the agriculture value chain. Our financial solutions are specifically designed to be able to respond to the needs of the different players in the eco system – from the small holder farmer to the the commodity trader."
"Building strong partnerships is crucial to dfcu's strategy in delivering on its mandate of making more possible through Commodity trade finance." He added.
The bank's structured Commodity Finance is designed for commodity producers and trading companies doing business in the developing market. Solutions include Stock finance, pre-export finance and ware house receipt financing.
Wouter Kool, Head of trade and commodity finance Rabobank Africa confirmed the partnership reiterating that, "Dfcu bank with its deep understanding of the Ugandan market, and Rabobank's Food & Agriculture expertise and global network, together we are supremely positioned to support commodity traders in mining value in the value chains."
Although 75% of rural households in Uganda get their income from agriculture, few are able to access the financial support they need to improve on their farming. The Uganda agricultural census survey carried out in 2008/19 indicated that only 11.3% of the 3.9 million agricultural households in Uganda access credit from financial institutions.