The great thing about radio studios? It shuts your big mouth up.
Don't talk.
This is the one place where your incessant Ugandan wolocks is under control. If you are not the one paid to do so, don't speak.
Only people professionally trained to do so, whose talk has been vetted by a qualified manager and deemed worthy of a salary are allowed to talk here.
I arrived by boda, with a pilot who spent the trip from Kyanja spewing such annoying nonsense about Pastor Bugingo that I was almost hoping for an accident, preferably with a decapitation.
Instead I rapped the back of his helmet sharply and said "Chuleera!" which means "save your crap for the toilet. I asked for transport not mouth farts."
And we got to my destination safely. Next Media Services, My place of work, where I serve as a sort of vagrant itinerant typist. I write things around the place.
I entered the Nxt Radio studio just as the nine o'clock news broadcast was edging towards its final item.
Isabella Tugume was poised and prim in tone. She sounded exactly the way you would like someone to sound when they are telling you bad news. Such as, well, the news.
There is that narrow frequency of tone where bad news delivery is more palatable; there are specific megahertz on the sound spectrum where saying things like, "I have your results here and I'm afraid I have to tell you…" is not going to so much hit you as land slowly upon you.
That is how Ms Tugume was relaying the news.
Then as soon as she was done, Marcus asked, "So now lynching boda bodas is now a thing?"
And in a snap the tone changed. The perfect poise newsreader was gone and instead it was crazy, spiral Ug KB takes when let out of its cage.
But before we go there, let me show you the presenters.
Marcus Kwikiriza is tall and long.
His trousers are a version of green that refuses to be categorised. He says its DP green but when the police are arresting DP guys, they won't even bother him, except to ask him if he has seen any DP guys around.
It's one of those things designers call aquamarine or turquoise or Momoa's cat's eyeball.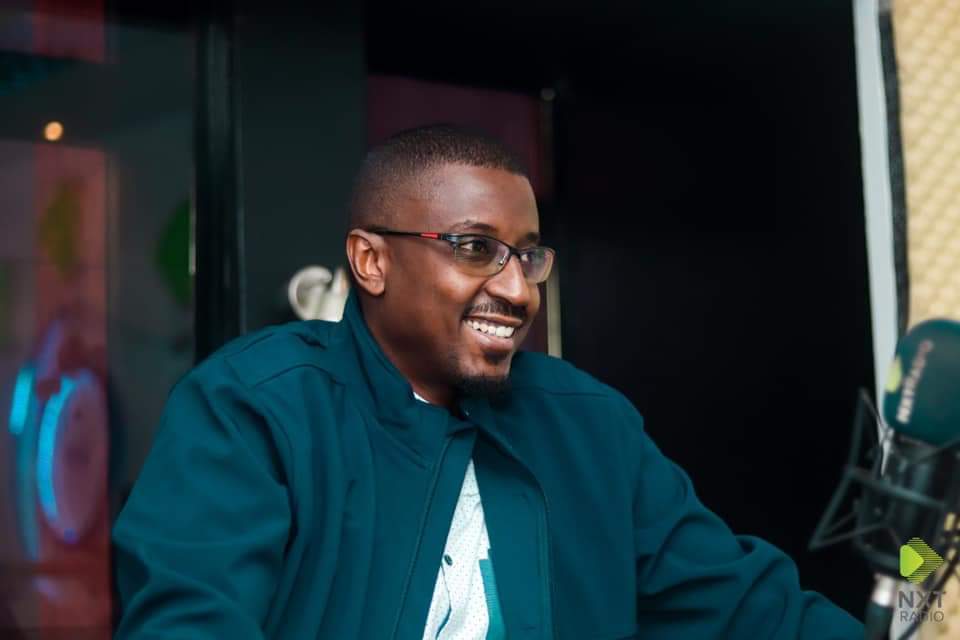 He has a serious face under a trim hair cut which looks almost manicured. I have never seen this man with his hair looking due for a barber.
And you can't tell me he cuts it every day. This man is a mutant. These are the X-Men we hear about on TV.
Also, the trousers are avocado in colour.
Qitui aka Q is one of those women who never hears sense out of men.
Because she has the kind of laughter and wit that you would enjoy raising, so I would expect that all the dudes in her life do nothing all day but say silly things to her just to make her laugh.
The only time she ever gets to discuss the impact of global warming, the Sudan crisis, whether Trump and Brexit are the death knell for representative democracy in western civilisation is when she is online or talking to a really mean and humourless person.
She's so infectiously, irresistibly bubbly and fun and you don't resist, you get infected, and become a bubble.
Apparently the Katikiro of Buganda announced a stern and definitive decree that women must kneel before their husbands.
No more half-cuts, nods, bonga or winks. It's got to be kneeling.
In the banter that ensues, Q asks the entire listenership of the fastest-growing radio station in the land if kneeling for men shouldn't being contingent on another obligation.
Shall the sisterhood kneel and kneel when the man isn't malling?
"What is malling?" you ask?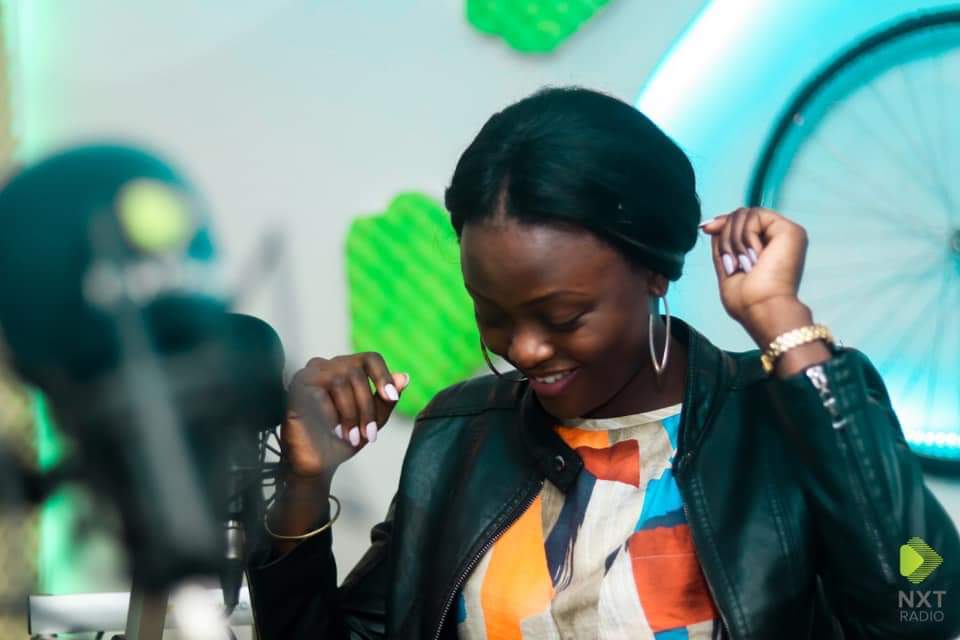 Okumala, it transpires. I don't think I shall translate if beyond that. I told you all Ugandan KB ends up at that point.
After Patoranking does his ting, Marcus and Q talk about his Eternal Excellence our president and the pipelines that are being negotiated between himself and Tanzania's current president to get a conveyance for oil to travel through the two countries.
The various factors, facets, implications, and issues surrounding this deal are tabled, including the labour needs and the needs of the labourers who shall construct this line.
Their feeding, their health care, their accommodation and, because, as we have already explained, Ugandan KB always ends up here, eventually Marcus asks, "Who is going to provide the kulungulu for the pipeline workers?"
Kulungulu? What it is? Let's just say pipe layers have to lay the pipe somewhere.
Nxt Radio is not just jokes and music and cool people KB, it's visual, as in you can watch the radio. It's a really… what word?
Cute isn't it… It is lit with blue and green neon. It looks like the champagne VIP section of a rapper's video. That's why I twerk a bit every time I enter.
Inexplicably, there are bicycle wheels all over the walls, the roof and probably under the rugs as well as regular automobile wheels. As in from cars.
They have rims, are inflated, are well-treaded and have been fabricated into seats, table legs, and even a deck for the DJ. I would say this was a welcome use of resources because I have just been through Kampala traffic.
They should take the wheels off more cars in this city. Too many Ipsums and Harriers drive as if to say, "Lord take me, I am ready. I'll even bring some extra dudes with me."
They should have taken my boda's wheels as well, but they only use bicycles and cars, so he survived that.
Meanwhile, after the next song Marcus and Q break in to talk about the upcoming Housing Finance Baraza.
NBS TV Housing Baraza is a congregation of architects, construction professionals, real estate experts, landlords and, when you show up, tenants.
It's going to be at The Serena on the 25th, and Qitui advises that we go there and learn how to avoid the landlord for three years.
"You know how in interviews they ask you can you work under pressure? Just tell them, I owe my landlord three years' rent," she says.
"I would hire you in a heartbeat," Marcus deadpans.
You know that thing where you listen to the radio and feel like you are among your funniest friends? That feeling is right here.
Marcus is the deadpan, straight face deliver punchline guy, Q is the patently hilarious "did she say that??" one, KK behind the scenes drops production and, I would blow my own vuvuzela here, but they did not use any of my skits during this show. But they will. My skits are fire. When my skits are on the Morning Zoo, it will be wildlife on wild fire.
You can catch NXT radio 106, or on nxtradio.ug, or get the app on your phone and stream the audio or the video. Plug in through your phone so you don't have to hear your boda's defense of Bugingo.