Uganda National Roads Authority(UNRA) has awarded the contract for the construction of the Busega-Mpigi expressway to a Chine consortium.
China Civil Engineering Construction Corporation(CCECC) in a joint venture with China Railway 19th Bureau Group Company Limited were announced as the contractors for the Shs540 billion road.
"We agreed to review bids and zeroed down on the second qualified based on the documents they submitted. Lucky for us the price CCECC quoted was within our range," UNRA Executive Director Allen Kagina said.
""We expect the contractors to execute the project within time and to the specifications. We are going to supervise them closely so that they can work in the agreed period of time because when a road is delayed, it becomes so expensive for us yet this is a loan that we Ugandans are to pay for."
Kagina highlighted the major objective of constructing the expressway, noting that it will help improve transportation as well as facilitate trade along the Northern corridor on top of reducing congestion between Kampala and Mpigi.
The CCECC General Manager, Wang Lei said they would try their level best to complete the project works in time.
About Busega-Mpigi Expressway
The road  starts at Km 8+700 in Kyengera and heads southwest wards continuing in a parallel alignment south of the Kampala – Kasese railway line for about 1.5km at Maya before turning southwards and continues in this southerly direction before merging  with the existing road alignment at Lungala.
From Lungala, the expressway continues for 3.6km on the existing Kampala-Masaka Road off Mpigi.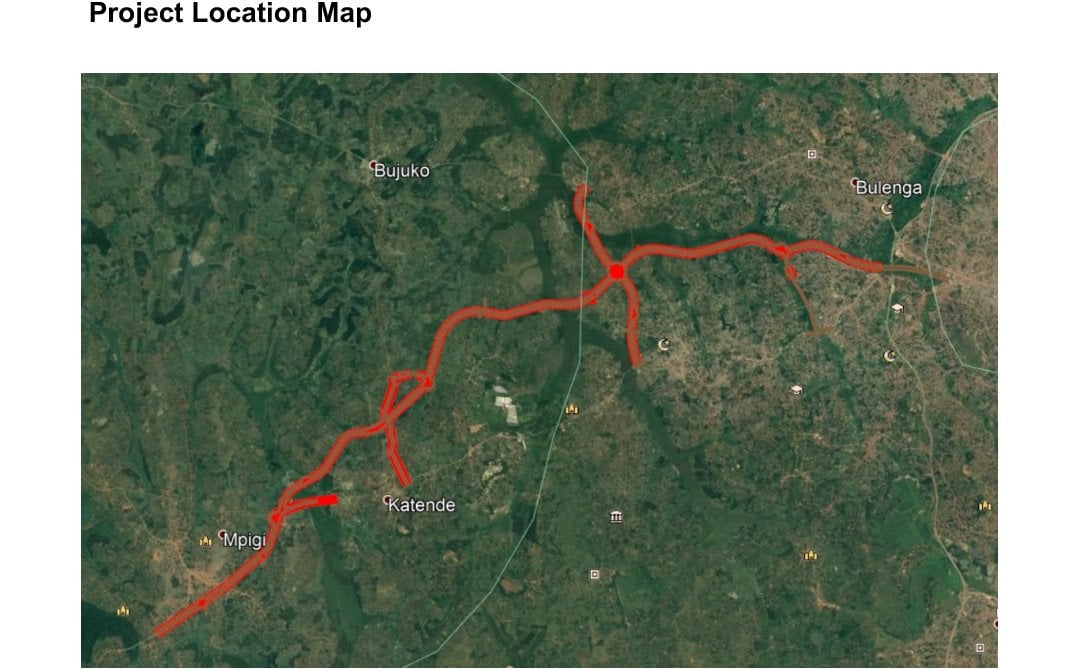 The 23.7 km dual carriage expressway will have limited access road facility and will have five interchanges.
The road's contract duration is 36 months and thereafter 12 months defects liability period.
The expressway is part of the Kampala-Masaka Highway and is linked to Kampala-Mityana road, the Northern Bypass and Kampala-Entebbe Expressway and Kibuye-Busega Expressway at Busega and is also part of the Northern Corridor, connecting Rwanda, Burundi and Eastern Congo to Mombasa Port.
The construction works for the road will be funded using a shs574 billion loan from the African Development Bank and is to be paid back in 50 years.