Ainebyoona Arnold Mugisha was 26 when, on the early morning of Tuesday, he was shot to death in cold blood.
A first born in a family of four, with two degrees in real estate, he had cut his teeth in the real estate market working at Knight Frank and later divesting himself into business with the Hickory Restaurant in Kololo.
These details didn't come in short at the memorial service this morning at All Saints Cathedral where his body was eulogized and prayed for.
"He came to me and said Daddy, many restaurants are run by white people, why can't we start ours" a grieving Engineer Plan Mugisha, his father, told mourners.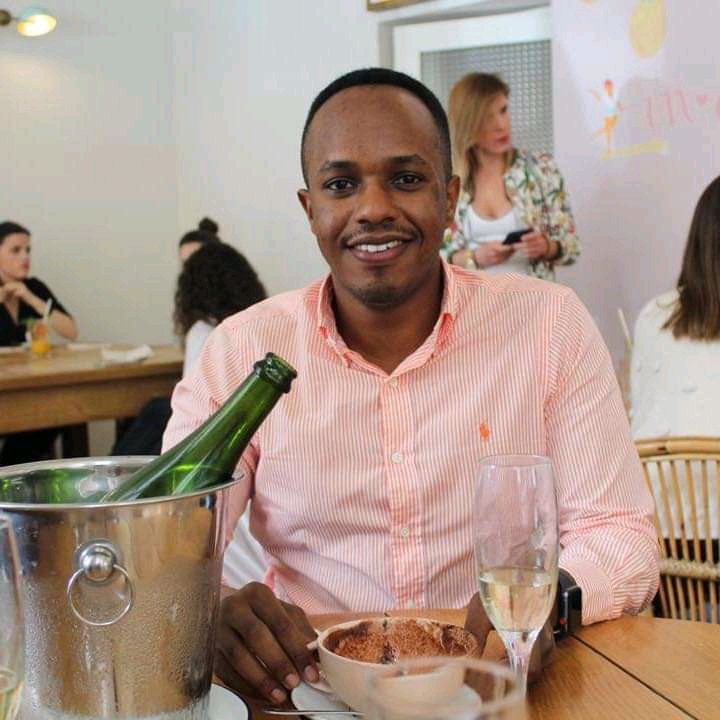 "I gave him some money and he promised to pay me back, the restaurant was due to make a year on 20th and I know he was doing well" he added.
His father had last talked to him the night before when, Arnold walked out of the living room to his bedroom noting he was bored by the football his father was watching.
"I even told him goodnight" he recounts.
In the morning as his father set off for work, he asked his brothers to get water to refill the house on their way back from the gym.
It is the call that came after Arnold was done gyming with his two brothers that startled him.
"When I got the call he had been shot, I almost drove on the wrong side of the road to rush and rescue him".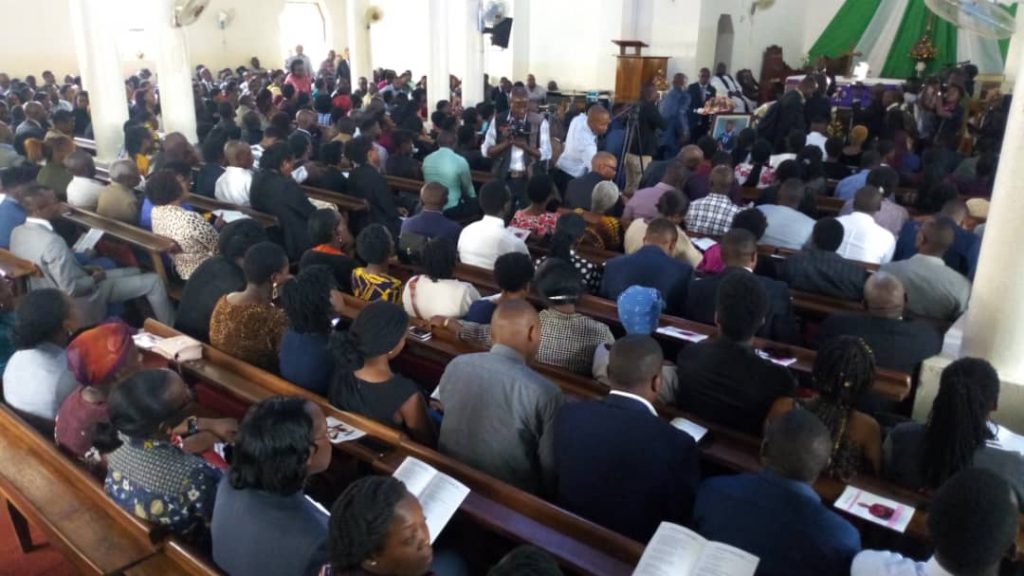 Moments before Arnold passed on, his two brothers, who were with him in the car had frantically called their father asking him to rush to the Quality Shopping Village where the shooting had taken place.
"I never knew I'd ever hold my own brother and watch him die in my hands" a brother who spoke before the father said.
Details of the gruesome shooting still remain scanty. A hastily released police statement yesterday noted that Arnold had been shot by a guard [identified as Angoria Moses] over a scuffle. The statement said that Arnold and his brothers had let a trolley skid down the hilly Quality Shopping Village parking where it scratched a car.
"You can imagine a trolley, an empty trolley at that and you shoot someone" the father angrily paused his speech to a church of jeering mourners.
"I will not revenge, I will ask God to give me answers, until then, I will not mourn my son" Arnold's mother, who came in queue after his father grieved her son.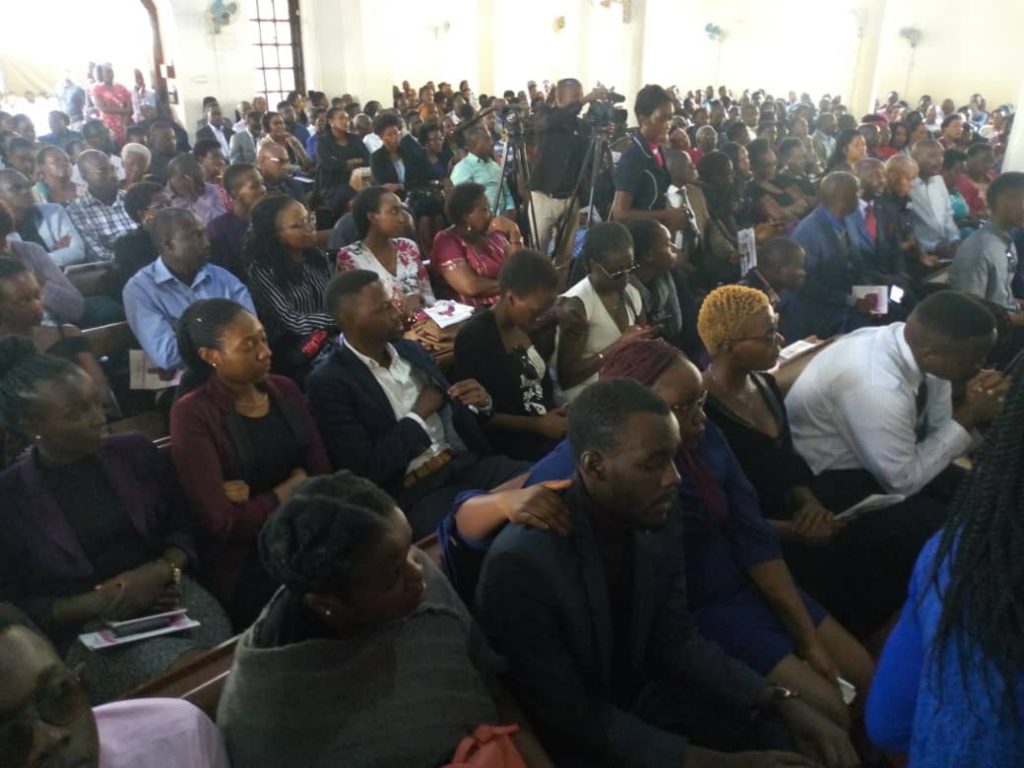 In the wake of Arnold's murder, a barrage of social media debates linked his murder to his tribe. Born to a Mukiga father and a munyakole mother, Arnold, spent his life in Kampala at their home in Kiwatule and London where he studied.
"He never even knew the local language, he stayed here all his life" his father, chimed at social media reports.
"Government should address this thing called tribalism" he concluded.
Arnold's friends revered him as caring and kind. A friend of his, before she broke down at the pulpit, said Arnold had left many unfulfilled plans in his life.
Angoria Moses, the Saracen attached guard that shot Arnold is currently recovering from mob justice wounds at the Mulago hospital. Police confirm that while there, he is under arrest and a possible charge of murder will be levelled on him.
196 people were murdered last year by shooting according to the Police Crime Report.
Arnold's casket was wheeled out of the All Saints Cathedral in Nakasero to a processional hymn, "God Be With You"
Friends and mourners, mostly in tears, took turns to view it. He will be buried at a country home in Ntungamo on Friday after a vigil later tonight in Kiwatule.