A section of People Power pressure group top brass has thrown their weight behind the candidacy of John Julius Muwulya, who is aspiring for the Presidential seat of the Ugandans in North America Association (UNAA).
Muwulya is in race with Henrietta Wamala, who is reportedly NRM leaning, and Frank Musisi who comes into the race as a former president of the same association a decade ago.
However, at the sidelines of the Push Conference organised by the Rev. Jesse Jackson in Chicago this past weekend, People Power founder and Kyadondo East Legislator, Robert Kyagulanyi Ssentamu alias Bobi Wine, met Muwulya to reiterate his support.
During their conversations which we're attended by a few people who included; Mityana legislator , Francis Butebi Zaake, The President of the Defence of Freedoms & Rights Alliance
(DEFFRA), Captain David Ssejinja, Former Kampala Central Councillor, Aisha Mulumba Nakijoba and newly elected Southern California President, Haruna Kabuye,
Kyagulanyi commended the eloquence of Muwulya and blessed him to continue on the path ahead.
"My brother you are eloquent and far sighted. For us we are ready to work with all of you in building a better country for our people."
On his side, Muwulya said he is running on a reform agenda to re-build the foundation of UNAA and offer both financial and political independence of the association.
"The diaspora community has punched below her weight for the last 30 years. It is true that some have tried but due to the regime influence with resources and funding, we have continued to be a shadow of our potential. We can not liberate Uganda with a divided and disorganised diaspora. I am not saying that UNAA is the vehicle for that, but a United and organised UNAA will be a force to reckon with," he said.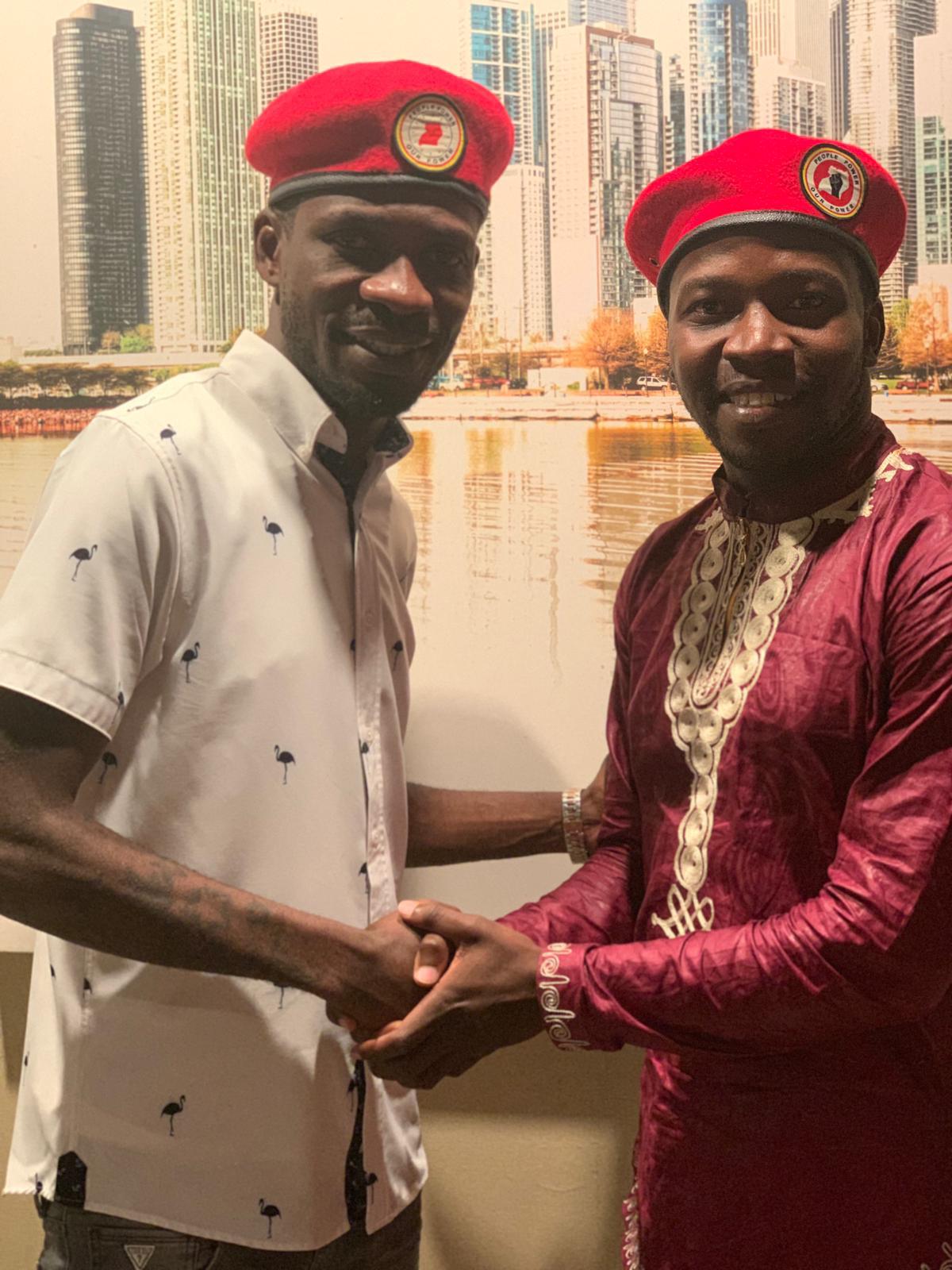 Fred Nyanzi, a people power member and brother to Bobi Wine, also maintained that Muwulya is the right man for UNAA job, adding that the candidate has shown by example that he can support others in their different endeavours.
"I have followed him, he has made several contributions in DEFFRA, he has supported his fellow diasporans, and many people who are disadvantaged. He is also in the struggle for people power," Nyanzi said.
Former Makerere Guild President and people power official Roy Ssemboga also recommended Muwulya the diaspora community.
"I heard of him when running in my campaigns, he supported me for my values. He is time conscious and eloquent. Intelligent, hard working and very generous. His ability to mobilise and organise both within and outside USA is amazing. I am sure he can be a very good addition in the struggle," he said.
Muwulya is previously the Vice President of UNAA.