Uganda to host over 400 delegates from the African as the Catholic Church marks the golden jubilee for the Symposium of the Episcopal Conferences of Africa and Madagascar.
According to the Chairman of the Uganda Episcopal Conference and Bishop Kiyinda-Mityana Diocese, Rt. Rev. Joseph Anthony Zziwa, the symposium will also double as the 18th SECAM plenary assembly.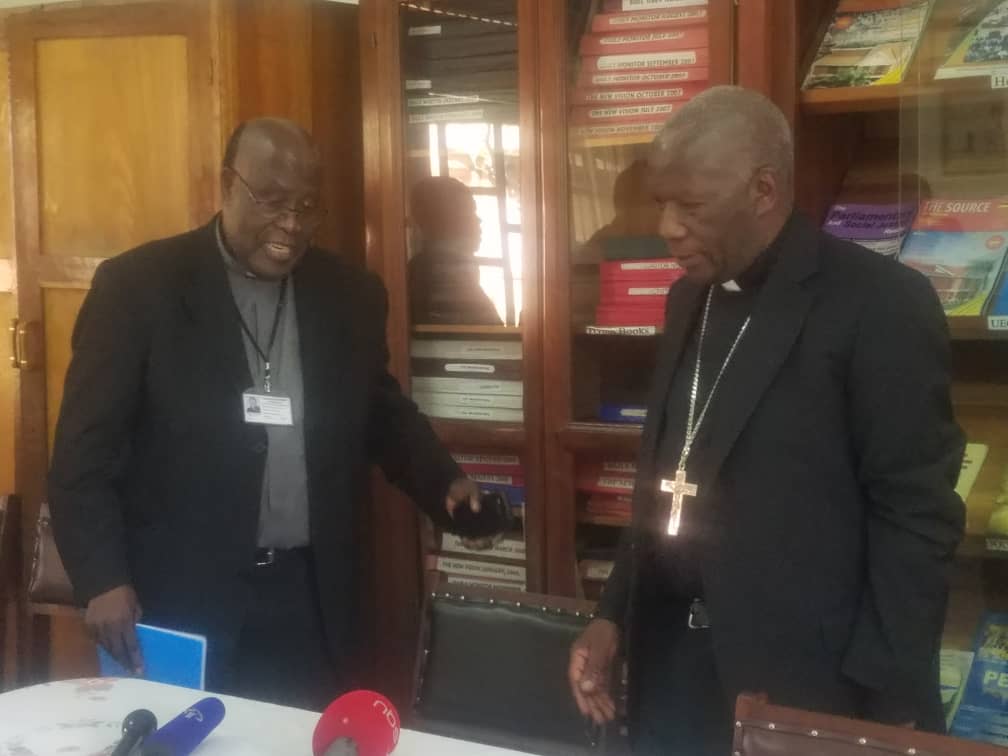 The golden jubilee will be held under the theme "Church-Family of God in Africa, celebrate your jubilee, proclaim Jesus Christ your saviour"
In a press conference held at the Uganda Catholic Secretariat, the Bishop says the conference will give the Catholic Chruch an opportunity to thanks God for the far they have come, reflect on achievements and to renew commitment to proclaim the gospel in word and deed.
The delegates will include among others representatives of the Pope from the Vatican, cardinals, archbishops, bishops, priests, religious women and men and representatives of various Catholic institutions.
These will be hosted at the Speke Resort and conference center munyonyo from the 19th to 29th July 2019.
The president will be expected to preside over the opening mass on the 21st which will take place at Rubaga Cathedral and will be open to the public.
He will also be guest of honor at the closing mass on Sunday 28th July at Uganda Martyrs Catholic Shrine Namugongo starting at 10am.
The Symposium of Episcopal Conferences of Africa and Madagascar SECAM is a continental structure that brings together Catholics bishops from Africa and Madagascar  some at promoting communion, collaboration and joint action in the areas of evangelism, human development, ecumenical, interreligious dialogue, pastoral and theological research and formation.
Rt. Rev. Joseph Anthony Zziwa says, "It aims at uniting the Catholic Church in Africa as a family of God for effective pastoral ministry through collaboration, co situation and joint pastoral action."
Uganda was chosen to host the conference because SECAM was inaugurated in 29th July 1969 at Lubaga Cathedral in Kampala during the first plenary assembly of the African Bishops, which was officially closes by Pope Paul VI.