Corporates around town are being introduced to the world of golf under Tusker Malt's 'Bringing Golf Home Closer To You," where they are taken through mini golf challenges and schooled about the basics behind the game of golf.
The event happened on Friday at NBS' backyard together with the monthly staff engagements where corporates and work colleagues were treated to a fun engaging activity of golf.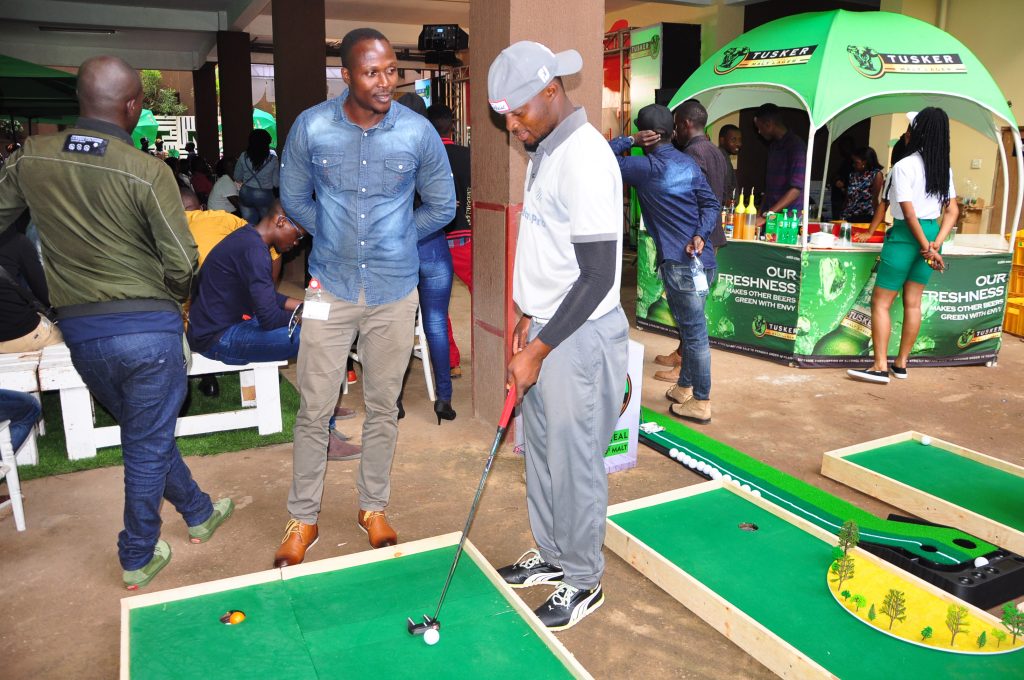 Playing in pairs, the NBS staff had a chance to frolic and challenge themselves to an exciting timing and precision undertaking on the green miniature golf course set up. Participants were completely engrossed in the sport and actively learning about the terms and ways behind the golfing sport.
The winning pairs were Belinda N Barbra and Robert K who had battled it out on the green in friendly competition with their work colleagues and walked away with Tusker Malt branded goodies.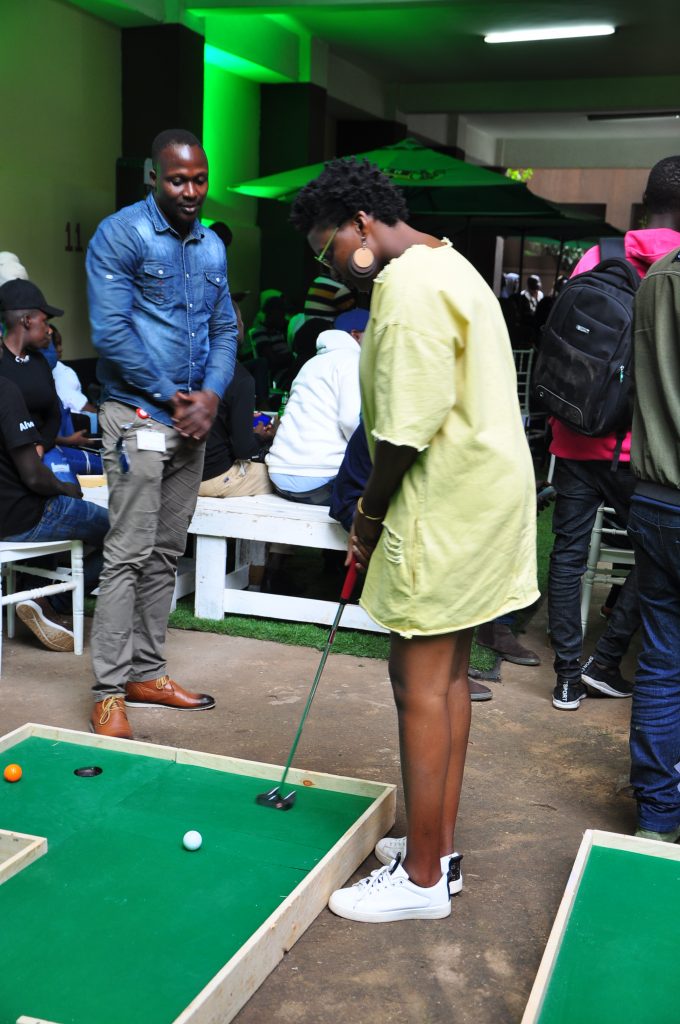 The rest of the crowd were left cheering their colleagues on as they enjoyed and relaxed on a chilled beer and food for the rest of the evening.
The Tusker Malt Corporate Golf series is a part of an arrangement where the golfing experience is brought to your place of work for a fun engaging activity for corporate members and colleagues to challenge themselves on learning about the sport as well as demystify the popular belief about golf being a sport for the elite crowd.