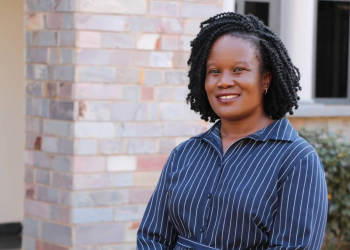 Jane Acilo
It is traditionally prestigious and fulfilling for an African man to own a respected home/house. In Africa, you are not a man until you marry and own a home.
According to Uganda National Bureau of Statistics (UBOS), Uganda's housing deficit stands at about 1.2 million units, with Kampala alone having a staggering deficit of over 200,000 units.
The above figure means that while it is everyone's wish to own a home, it is not an easy task to have one. There are mainly two options to owning a home; building or buying it.
In this article, the focus will be on things that one has to consider before buying their "dream home". There are two primary advantages of buying an existing home –convenience and cost.
This may be especially true for buyers on a tight schedule such as those relocating to a new job or whose children will be starting at a new school.
This is also one of the best options for Ugandans working abroad, but hoping to return home.
For starters, there are numerous new and old homes/houses on sale in various parts of Uganda.
The prices vary depending on location, designs and materials used. That said, you can buy an average home at a minimum cost of Shs150 million.
But before choosing to buy a home, consider the following;
Location and features
A buyer should have in mind the locations/areas where he wants to buy a home.
You can have two or three options. It is also important to have a wish list that includes specific needs/features the house must have.
Social amenities
In relation to location, before buying an existing home, you should take into account the social amenities and general infrastructure of the area.
For example, you need a home that is near your work place, schools, church/mosque, health centre, entertainment facilities, friends and/or family among others.
You also need to pay attention to the security of the area. Is the area where you intend to buy a home secure? Will it be near a security installation like a police station or booth or military barracks?
Inspections
This is perhaps the most important aspect when buying an existing house. How do you know the house is newly built or has existed for decades? How do you arrive at the right price of the house? How do you assess the general condition of the property?
You may need to hire a reputable real estate agent to answer the above questions otherwise you will splash your hard-earned cash on a home whose features and designs are obsolete.
The agent will also help you through negotiations and the required paperwork before signing the purchase agreement/contract.
Health of the house
Given the increasing cases of diseases like cancer that are linked to building materials, it pays a lot to keenly scrutinise the materials used while building the house.
You may ask for papers regarding the materials used. You might find toxic materials such as asbestos and deadly paints among others were used while building the house.
Such a house may not be a good buy. Going forward, since you are not an expert, it pays and saves you working with a qualified, experienced professional – a real estate agent – to help ensure the process is transparent and smooth.
The author is a founder and Managing Director of ABJA Estates Limited Email: [email protected]