The Ugandan army, UPDF has continued offering medical services to locals in Rwanda as part of the East African Community partner states armed forces civil military activities.
According to a statement by the army, thousands of Rwandese patients on Tuesday thronged Bugesera hospital in appreciation of the services offered by medics from both the Uganda Peoples' Defence Forces (UPDF) and the Rwanda Defence Forces (RDF).
These services are part of the one-week (28 June to 4th July 2019) free medical outreach camp.
The camp registered various patients with both dental and eye problems, those in need of general surgery, and those with ear-nose and throat complications among others.
According to the Bugesera District mayor, Richard Mutabazi, the medical exercise has drawn a well composed team of experts ready to reach the masses.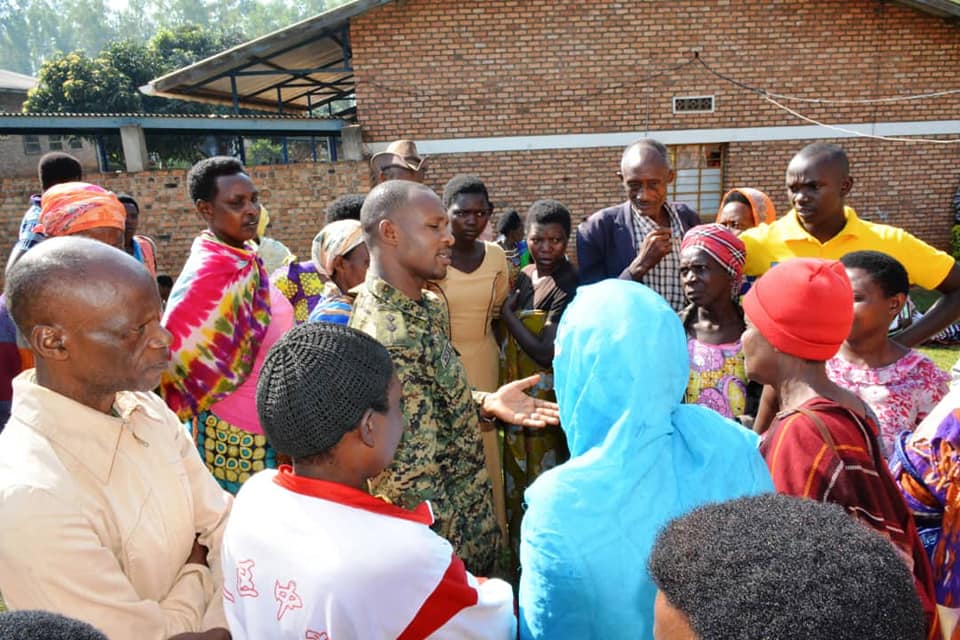 He expressed his profound gratitude to the high turn up of patients, saying that it is a special moment to see the military off the battle ground and offering medical services to the citizens.
"We appreciate the services by the joint medical team. Because the demand is very high, the population is very happy with the services offered to them,"Mutabazi said.
Last week, the medical teams from UPDF offered civil military services at Nyamata district hospital, Kenya Defence Forces were at Rwamagana Hospital, Tanzania Peoples' Defence Forces at Gahini Hospital whereas the South Sudan Peoples' Defence Forces were at Nyagatare Hospital, all in Rwanda offering general medicine, ear-nose-throat surgeries, dental, and eye treatment, anesthesia, orthopedics, general surgeries and gynecology among other medical services to the people of Rwanda.