I have always heard 'men of God', (Pastors, Reverends etc ) say to their sheep, 'THE DEVIL IS A LIAR', and this is one statement I have grown to admire and make use of whenever I find myself trapped in a challenging situation. To me, for some unsound reason, it has worked. Whenever I say this to myself, somehow the worries gradually wither away. This is the first thing I whispered to myself the moment I learnt that the Uganda Cranes players had gone on a sit-down strike, two days to the last 16 clash with Senegal at the AFCON 2019 finals.
Not that the players have no right to react if they feel cheated, but perhaps for this particular edition, unlike any other I have seen, they needed to just put hold on a minute, and finish what they started in a event free manner.
Never in my life have I seen Africa appreciate and genuinely wish well for a Uganda Cranes team than they have in this particular edition of the AFCON.
I have been in Cairo from the 21st of June 2019 and have closely followed events at these finals since they started, but even before Zimbabwe played Egypt in the first game of the tournament at the Cairo International Stadium, every single person I spoke to, was worried of Uganda for mainly two reasons. Uganda has the best goal keeper on the continent, Denis Onyango but also has a brilliant coach, Sebastien Desabre.
To date, there is a rare admiration and respect for this Ugandan team, despite finishing second in Group A behind the hosts who had a perfect start. (Nine points, five goals and conceded no goal).
After the 2-0 loss to Egypt on the 30th of June, every driver I have used in every Uber I have sat in has admitted that Uganda is was the best team in the Group, in fact every Egyptian I have spoken to (and I mean this literally), has admitted that Egypt was lucky to win against Uganda.
They all say Uganda will reach at least the semifinals. Well, semifinal, might be an exaggeration but the point here is, how many times has anyone in the world (including Ugandans) had such faith in a Ugandan side going into any game later on a tournament this big?, the obvious answer is, not often.. Perhaps, Never.
And here we are, in the middle of the good times, just as every Uganda is learning to get used to the feeling of being admired by your nemeses, the same people who started it, are killing the moment.
All this has been the hard work of the players, technical team plus the federation. But these same two have caused a mess that will take a 'miracle of Cairo,' to come out of.
Football is a psychological game, and trust me, there is no logical way Uganda can beat a stable team like Senegal in a decisive game with our players thinking about money, two days to the game. (If they did, that would be the greatest miracle since Jesus changed water into wine.) What a pleasant surprise that would be!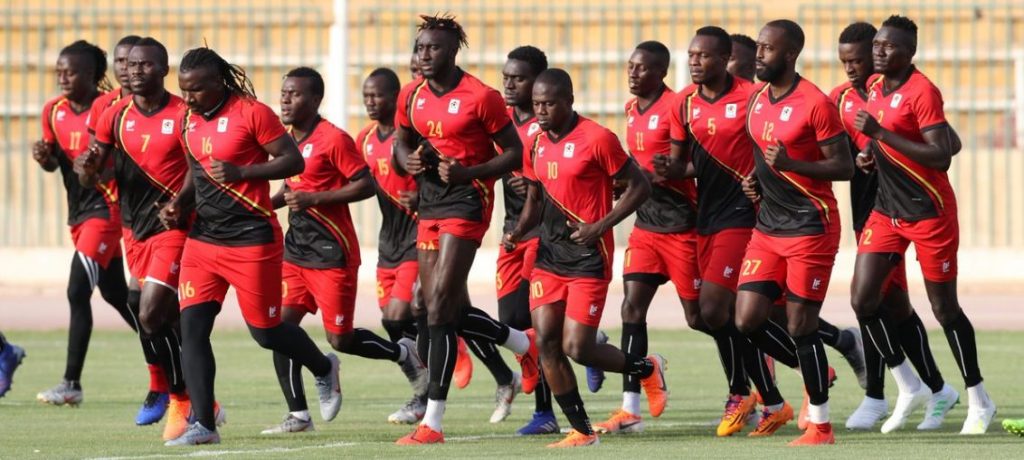 The talk now would be about the fitness of defender Murishid Juuko, who will be crucial in Uganda's backline if they are to stop Africa's best footballer (in my view), Sadio Mane, or the fitness of our captain Dennis Onyango, who was stretchered off during the loss to Egypt in the final group game or how Lumala's decision making needs to improve from what we saw against the Pharaohs, should Bevis Mugabi return in the right back or Desabre needs to stick to Nicolas Wadada. And so on a so forth. There is a lot of analysis that should be going on…ON THE PITCH.., before facing the monster on Friday evening at the Cairo international stadium, but here we are. Talking money.
The players demand their bonuses and allowances, FUFA says it has cleared everything as agreed (in a signed code of conduct by each player) before the tournament, and each of them has received 55 million Uganda shillings on their accounts thus far.
In a statement released on FUFA's official website on the 3rd of July, the federation indicated that more money awaits the players depending on their performance in the upcoming stages. And each player could pocket 14,630 us dollars if Uganda wins the final. But the players feel this is not enough.
If this is true, it would be greed of the highest level from the players. (Yes, these players would be worse than Ugandan politicians). But again I have no reason to take any of the two sides. This is a case of two of the most dishonest parties I know. History has it that Ugandan footballers are some of the most un-trust worthy creatures, just like it is general knowledge that FUFA, has a history of telling naked, bold lies. Figuratively, this is a case of the 'devil's word against 'Lucifer's… I chose to side with neither.
Imagine what goes through the minds of the coach Sebastien Desabre, who is wanted by among others Egyptian giants Al Ahly? What are the chances that he will want to stick around and work with players with such a mentality?, yet many will agree that we still need him around for some time.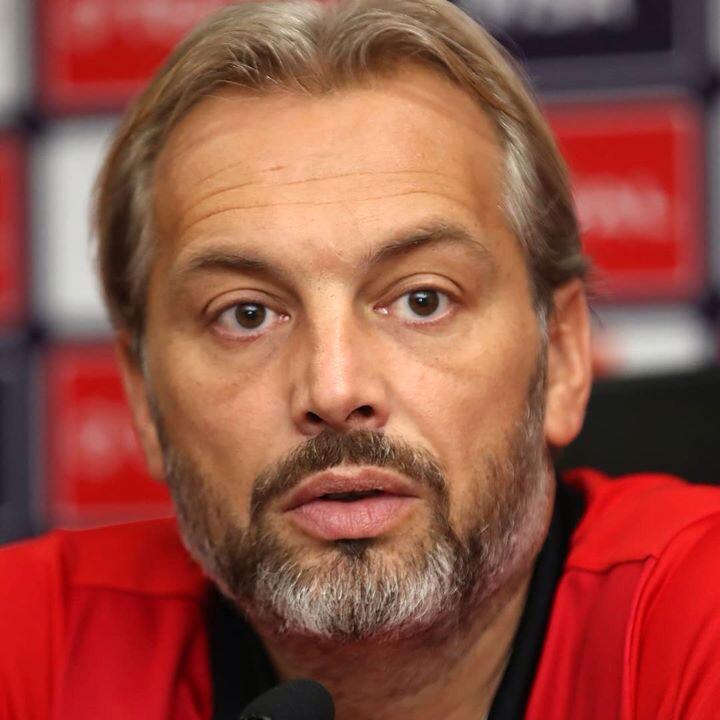 These are old demons continuing to haunt the national football team and for once we probably need all these pastors, prophets, Sheikhs and leaders of all forms of faiths in Uganda to come together and rebuke them in the name of their gods.
An almost similar thing happened at the 2017 finals in Gabon. Players threatened to boycott one of their games, demanding to have their share of the cash that came from parliament while they tournament was going on.
There is no evidence to incriminate anyone as an instigator of this madness that mainly started in West Africa but is now becoming a trend in Ugandan football, but whoever it is, thunder will strike once.
These are stories we used to hear from countries like Ghana, Nigeria and most recently Zimbabwe, where the idea of crazy bonuses for national team players started on the continent. Nothing good ever comes out of such. Zimbabwe for example, played some of the best football at the tournament, but never managed a single win, not because it is what they could manage on the pitch, but rather because their bank accounts were not swollen, and thus the players' hearts were too swollen to give their best for their country.
Players were reportedly owed 12,500 US dollars from the federation. Their star player Kharma Billiat who was voted man of the match after the one all draw with Uganda admitted that the players let the country down.
It is very painful for the hope of an entire nation to be crushed because of selfish, financial interests of the same people who raised them. What happened to patriotism? What happened to national pride? Is money taking the place that was hitherto occupied by love for country? What happened to 'country first?' is this testimony that our motto is indeed changing from 'for God and my Country' to 'for God and my stomach or rather, for God and my account balance?'
The federation, players and entire nation have cried for years for government to support them, and now that it is beginning to come through with increased funds, look what happens? What will happen if government increases the money allocated to sports, or football in this case, and the players have to get bigger bonuses?
The only good thing that has come out of this dilemma is that it has helped me make a decision on when to book my flight back to Uganda because I now know, painful as it might sound, that Uganda's story at the AFCON finals might end on Friday 5th July, JUST LIKE THIS STORY HAS ENDED HERE.