Yesterday marked one year ever since the tax on social media in Uganda was infected. This came to be known as Over The Top (OTT) tax.
On March 12th, 2018, President Yoweri Museveni directed the Ministry of Finance to introduce a tax on the usage of social media as one of the ways for government to achieve a double objective of raising revenue while curtailing gossip by Ugandans so as to reduce the country's borrowing.
Museveni argued that 'Olugambo' (gossip) on social media and advertisements by Google must pay tax because the government needed resources to cope with consequences of the gossip.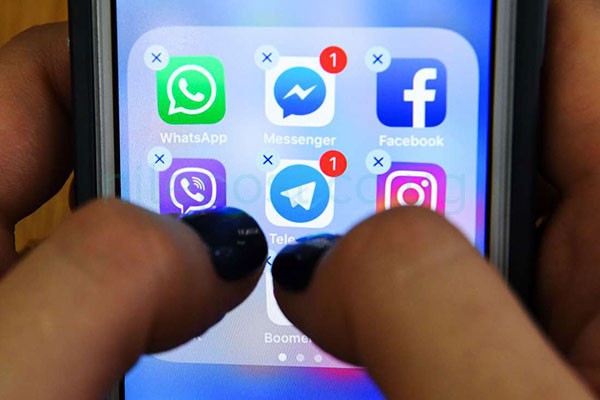 Parliament would later on 31st May, 2018 pass the Excise Duty (Amendment) Bill, 2018 which among others approved the proposed tax on social media, mobile money transactions and old vehicles.
The Social media tax, which came to be known as Over The Top (OTT) Tax came into effect at the start of the 2018/2019 financial year on July 1st, 2018. This required users to part with a daily UGX 200 or Weekly UGX 1400 in order to access social media platforms such as Facebook, Twitter, WhatsApp and Instagram.
The tax invoked public discussions with experts arguing that the tax makes access social media platforms a preserve of the economically empowered and circumscribed social media use and access.
A group of people led by Kyadondo East Member of Parliament, Robert Kyagulanyi took to the streets to protest the said tax but would later be thwarted by the police.
Legal experts sued government on the same grounds but all this would yield no results.
Ugandans would later find a way of by passing the blockade through Virtual Private Networks (VPNs).
According to Wikipedia, A virtual private network extends a private network across a public network, and enables users to send and receive data across shared or public networks as if their computing devices were directly connected to the private network.
A survey made by Whitehead Communications in the heat of the debate on OTT Tax revealed that at least 57% of Ugandans were using VPNs to access social media platforms. The consultative and evidence based survey also revealed that only 40% of the social media users had paid OTT by July 13th, 2018. 38% where using Wi-Fi Hotspots and 3% selected "other".
On why the figures were past 100%, Anne Whitehead by then told NilePost that this was because the survey was carried out using more than one method and this was a multi entry question.
Government through the telecom regulator of Uganda Communication Commission (UCC) threatened to block all VPNs and users where to be charged with tax evasion.
A year later, government is yet to make any arrests or block any VPN.
According to Techjaja which is a technology based website, over 1 million VPNs had been downloaded in Uganda by December 2018.
UCC would later report that internet users had dropped from 16 million to 13 million between July 1st 2018 to September 2018. This could be attributed to the fact that while using VPN, the IP address of the user doesn't reflect in Uganda but in the host country of the VPN.
A quarterly report released in January by the UCC indicated that government lost almost two billion shillings in taxes in three months following the introduction of the OTT Tax.
The report showed that revenue from OTT Tax reduced from UGX 5.6 billion in July to a meagre 3.9 billion by September 2018.
IT analysts argue that it is impossible to block VPNs as these are manufactured almost everyday.
The NilePost tried to get an update from UCC about the efforts of government to block the VPNs but our efforts proved futile as UCC spokesperson, Ibrahim Bbosa was not reachable by the time of compiling this report.