United Nations Development Programme has recruited 112 graduates that will benefit from the second phase of the Uganda Graduate Volunteer Scheme(UGVS).
The 112 successful candidates are currently receiving a one-week induction training on life, workplace and career development skills and, are already placed in different public, private sector and civil society organisations as volunteers.
According to Richard Musinguzi the programs officer, livelihoods and job creation United Nations Development program (UNDP), the candidates are expected to be with those organisations for a period of 12 months where the UNDP will meet their moderate monthly stipend.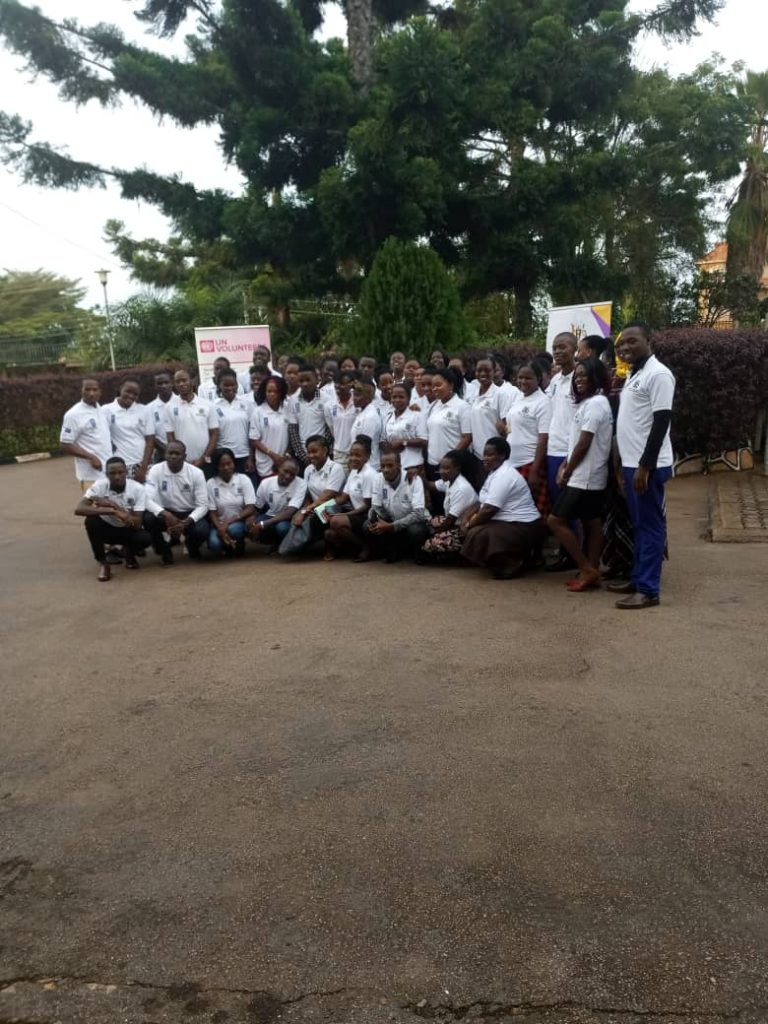 During the training, Pheona Namuyaba, the Project Manager UGVS said, "This time round we have increased the number to 112 compared to the first batch that had 98 candidates placed in different institutions. If resources allow we shall increase these numbers."
Background
On 5th December 2018, the Government of Uganda with support from the United Nations Development Programme (UNDP) and the United Nations Volunteers (UNV) Programme launched the Uganda Graduate Volunteer Scheme (UGVS).The scheme will support the development of labour market intermediation services including job matching, job placement, job readiness training among others in both the public and private sector.
Over 20 institutions offered to host the graduate volunteers in the second cohort including ; Ministry of Gender Labour and Social Development; National Planning Authority (NPA), Makerere University School of Economics, Uganda Blood Transfusion Service (UBTS), Nation Media Group, Hima Cement Ltd, Uganda National Union of Disabled Persons of Uganda (NUDIPU), Restless Development,Tropical bank, Kampala Capital City Authority (KCCA) International Air Ambulance (IAA), The International Institute of Tropical Agriculture (IITA), CARE international, United Nations Industrial Development(UNIDO), United Nations Development Program(UNDP) American Refugee Council (ARC) Equal Opportunities Commission(EOC) West minister foundation for democracy, World vision, Agri point initiative limited,
International Institute of Rural reconstruction, Sanlam life insurance, Self Help Africa, Catholic Relief Services, SNV Netherlands Development Organisation , Ant hill foundation, Help Child Karamoja, Federation of Uganda Employers, National youth council, Green Heat Uganda limited, parliamentary forum for youth affairs.