Safaricom CEO Bob Collymore has succumbed to cancer on Monday morning.
According to a statement from Nicholas Nganga, the chairperson of Safaricom, Collymore went to the United Kingdom in October 2017 to receive further treatment for Acute Myeloid Leukemia (AML) and returned later in July 2018 to resume his official duties.
Since then, he has been receiving treatment for this condition in different hospitals and most recently at the Aga Khan University Hospital in Kenya's capital; Nairobi.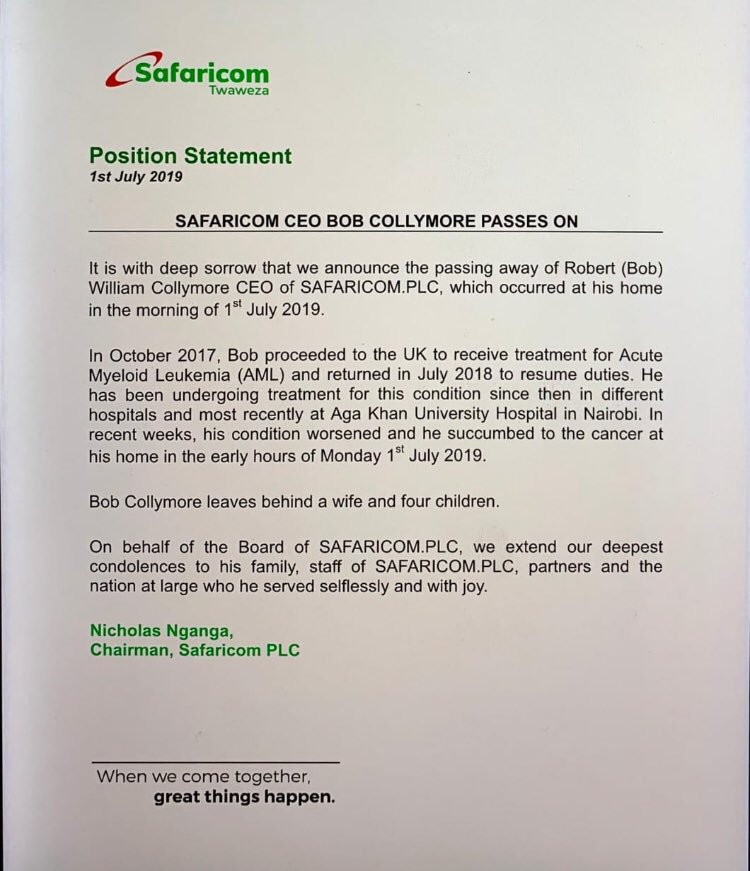 His condition worsened in the last few weeks and he succumbed to the cancer at his home in the hours of Monday, July 1st.
Collymore leaves behind a wife and four children.