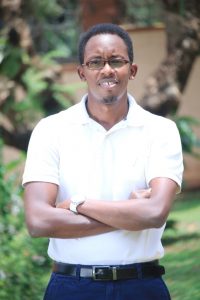 1962. This was the year Uganda attained her independence from the United Kingdom. Elsewhere, it was the year, most observers agree, that 'Human Welfare Ecology' as an ideology of Environmental Conservation began with the publication of Rachael Carson's book Silent Spring. This book publicised the effects of pesticides particularly Dichlorodiphenyltrichloroethane, commonly known as DDT on the reproduction of birds.
By addressing the value to human health and happiness of environment, this ideology has transcended the economic dimension of traditional Conservationism. It has led to the broadening out of environment concerns till they now embrace a matrix of issues – air & water quality, Carcinogens, the thinning of the Ozone layer, global warming, over population, solid waste  disposal, nuclear radiation etc. In all these cases, the theme is the effect of environmental degradation on humans – anthropocentric.
Politically, this ideology has led to passage of environmental legislation, creation of ministries/departments of the environment and the rise of new regulatory processes such as Environment Impact Assessment studies (EIAs) and in some cases public hearings on the construction of dams. This indeed is the case in Uganda.
As a semi – autonomous institution established by an Act of Parliament, National Environment Management Authority (NEMA) spearheads the development of environmental policies, laws, regulations, standards and guidelines. It guides government on sound environment management.
National Forest Authority (NFA) was established under section 52 of The National Forestry and Tree Planting Act and was launched on the 26th April 2004. NFA is mandated to; "Manage Central Forest Reserves on a sustainable basis and to supply high quality forestry-related products and services to government, local communities and the private sector"
Established in 1996, Uganda Wildlife Authority (UWA) is a semi-autonomous government agency that conserves and manages Uganda's wildlife for the people of Uganda and the whole world. UWA is mandated to ensure sustainable management of wildlife resources and supervise wildlife activities in Uganda both within and outside the protected areas
The Commons:
In April, Conservationists protested the planned destruction of Bugoma forest by Hoima Sugar Limited. This followed Justice Musilu Musene's ruling that Omukama Gafabusa Iguru did not err in obtaining a certificate of title for the 411 square kilometer forest. The suit had been filed by National Forestry authority (NFA). This is the first "tragedy of the commons"
Barely two month later, on June 7th, Electricity Regulatory Authority (ERA) acknowledged receipt of a notice of intended application for a license from Bonang Power Energy (pty) ltd.  Bonang proposes to establish a hydro power plant near Murchison falls in Kiryadongo and Nwoya districts. Murchison Falls lies in Murchison/ Kabalega national park. In 1926, the park was a game reserve established to shelter the savannah grassland which was pointed out by Winston Church chill in the year 1907 as the grand Kew Gardens together with the wildlife combined on an unconfined land. This is the second "tragedy of the commons."
In 1832 William Forster Lloyd, a political economist at Oxford University, looking at the recurring devastation of common (i.e., not privately owned) pastures in England, asked: "Why are the cattle on a common so puny and stunted? Why is the common itself so bare-worn, and cropped so differently from the adjoining in closures?" The simple answer to this is "because each herdsman looks out for his own interest – healthier and more cattle!"
If all decision makers are unselfish and idealistic calculators, a distribution governed by the rule "to each according to his needs" might work. But such is not our world. As James Madison said: "If men were angels, no Government would be necessary." But in a world in which all resources are limited, a single non angel in the commons spoils the environment for all.
It is this belief in "freedom of the lakes" that has seen fish populations in Uganda's lakes decimated. This selfish behaviour has seen our wetlands nearly wiped out.
As Uganda seeks to transition into a prosperous nation state, it is prudent that NEMA, NFA, and UWA be strengthened in their oversight roles. These orchestrated destructions of our Natural heritages are a precursor to prolong under development.
"God created for us a wonderful environment to live in but by degrading it we are going against His will. Water is our life and survival. Not even animals, or ourselves, can survive without water. There is no reason why we should interfere with anything related to water and the environment." President Museveni.
No to Hoima Sugar. No Bonang Energy (pty) Ltd.
The writer is a Communications Assistant at Government Citizen Interaction Centre (GCIC), Ministry of ICT and National Guidance.