Additional reporting by Rukia Nabbanja 
Rubaga Magistrates' Court has acquitted a one Herbert Solomon Kaddu who attacked Namirembe Diocese Bishop Right Reverend Kityo Luwalira on ground that he is mentally unwell.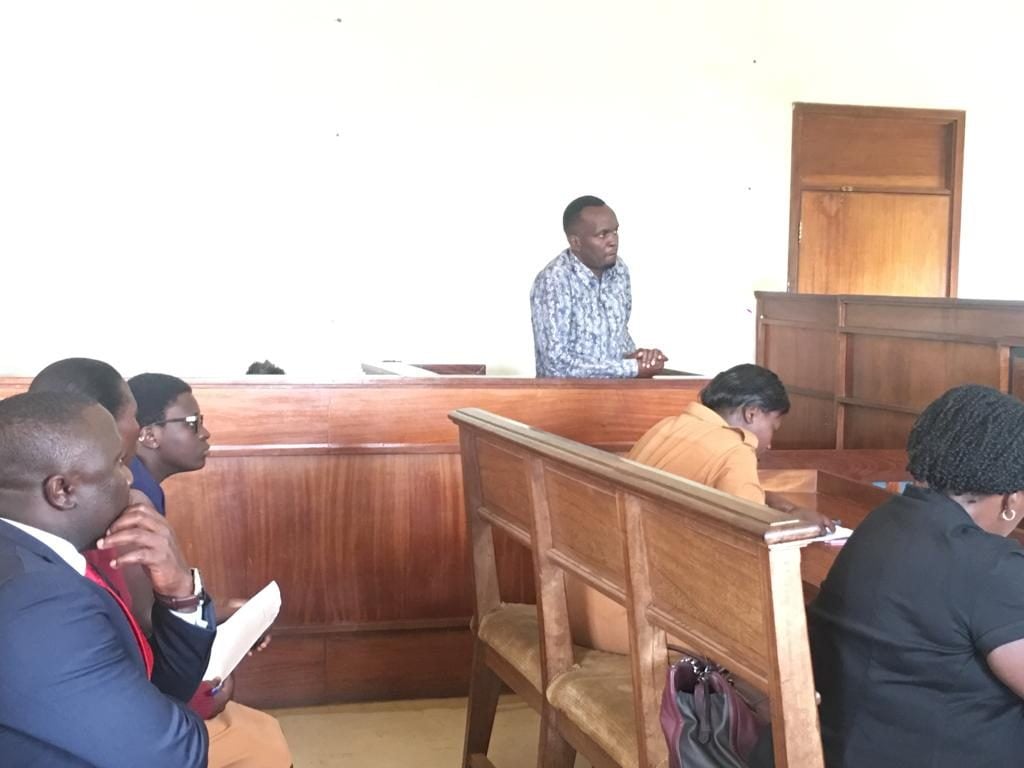 The court has however ordered that he still be held in custody at Luzira as a criminal lunatic until a ministerial decision can declare whether he is suitable to return to society or be held at a mental facility.
Grade one magistrate Joel Wegoye ruled that even though it's not in dispute that Kaddu threatened to attack Bishop Luwalira and Rev Benon Kityo (no relation) during a service at Namirembe Cathedral, he cannot be held criminally liable because of his insanity.
The magistrate relied on evidence of one of the three defense witnesses, a psychiatrist from Butabika hospital Dr. Irene Apio who told court that she has been treating Kaddu for Bipolar disorder since 1998.
The psychiatrist informed court that due to this condition, Kaddu gets episodes of excessive excitement, restlessness and irritation which makes him believe that he is superior to others.
The doctor further confirmed that Kaddu is still being treated at Butabiika Hospital as an out-patient and medical documents of his condition were exhibited in court as evidence.
"I am insane," Man who attacked Bishop Luwalira refutes police report declaring him sane
According to the doctor, Kaddu had stabilized with treatment but got disrupted when in 2014 his family decided to treat him using traditional means after falsely believing that he had supernatural spirits that prevent him from becoming rich.
It should however be remembered that upon arrest on 1st/April 2018, Kaddu's family informed  police that he is insane but 2 police reports indicated that he is sound enough to stand trial.
However the magistrate disqualified the reports saying the defense reports were consistent yet police didn't bring expert doctors who conducted their checks to back up the reports in court.
Kaddu was facing 3 counts; threatening violence and disturbing religious assemblies when he unlawfully entered Namirembe Cathedral and charged at the clergy. Kaddu was armed with a stick and dressed in sack-cloth at the time he committed the said offenses.