NBS TEAM
There are many diseases which kill people in my country Uganda. But one disease has claimed more lives than any other – Malaria.
An estimated 10,000 Ugandans die every year.
The start of the rainy season in March means cases of Malaria will rise. Here in Kamuli – Eastern Uganda – this health centre receives 30 cases, every single day. Almost all of them are children.
Medicine to treat malaria and other diseases is given out free by our Government – but only when they're in stock.
When drugs run out – as too often seems the case – patients have to pay and parents, many of them poor, cannot afford it.
Hellen Musubika, an inventory officer said sometimes she has to dig deep into her pocket to help people who cannot afford the drug
Not being able to get hold of vital medication, as in the Kamuli clinic, can be common in a country where healthcare resources are limited.
Government and foreign aid can only cover 67% of the country's needs. But there is a darker side to why other Ugandan children cannot get free access to drugs like anti-malarials they need to survive – medicine theft.
Medard Bitekyerezo the chairman of National Drug Authority said drugs were being bought only to be stolen.
Sarah Opendi, the minister of state for Health said: "It is sad that some people, not all…we have very good health workers who are committed to their job and who want to serve the population but we have a few rotten eggs that are actually doing this and we need to get these rotten eggs out of the basket."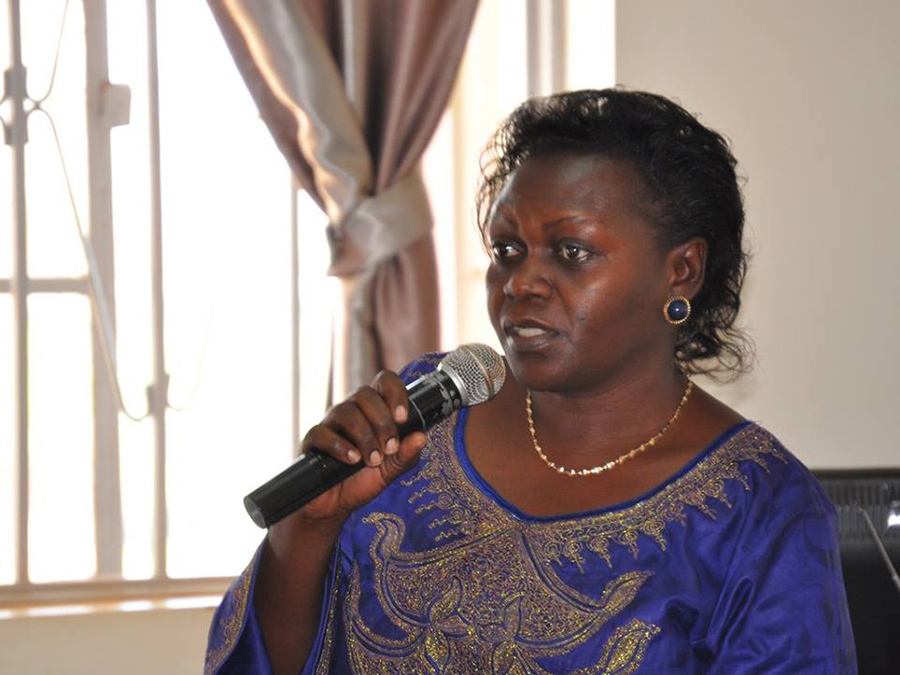 The only way to infiltrate the murky, dangerous world of the medicine mafia is to go undercover.
We worked with a government insider, sick of the corruption, willing to guide us into the inner sanctum..
We are protecting his identity for his own safety.
"If I tell you from top to bottom there are loopholes, there are gaps that people use from the bottom, from the cleaner to the nurses, to the top," the insider told us.
Our undercover mission started in Uganda's capital, Kampala.
Our first target was pharmacist Richard Oraja – said by underworld contacts to sell stolen medicine onto the black market.
Oraja works at this private pharmacy but is also a pharmacist at one of Uganda's main hospitals – Kiruddu. Would he sell us a large batch of a UG anti-malarial called Lumartem under the counter?
"Are you interested in this type? The one for Uganda it's there. I'm going to get you, I just wanted to show you the pack size," Oraja said.
He claimed he is used to selling drugs onto the black market. "I've been in this game for so long now. Even the time you first called me. I had to see clients. They travelled from Congo today. I'm also supplying them tomorrow morning. I have clients waiting from Congo," he said oblivious that he was being recorded.
Oraja is a pharmacist but he was willing to break the law to do business with us. It kind of feels like this guy understands what he's talking about.
How many cartons can you provide us? I asked Oraja.
"He told me you wanted 10".
So now 10 carton would be how many dollars? "10 cartons will be…It is roughly $1,000."
We gave Oraja a $100 deposit which he put in his pocket. He promised to deliver the following day.
But where, we wondered, does he source the drugs he claims to sell? The answer was surprising.
"I go to Entebbe…I go to National Medical Stores and see how I can liaise and get for you the goods," he said.
The National Medical Stores, or NMS for short is where all Government drugs are stored before they are distributed across the country. Him having access to NMS is what gives us the confidence, is what gave us the go ahead to really think this is the right guy we should be working with.
But was Oraja, who claims he works with an NMS insider to sneak out medicine past its modern security systems, telling the truth?
Can someone actually pick a box of medicine from this point?
Moses Kamabare, the executive director of NMS ,said this was impossible.
"Where do you pass with a box? Because you saw security guards here. You saw security guards at the exit. The cameras are here. There are systems monitoring, so where do you, if you picked it, where do I pass with it?" he wondered.
If the NMS says that this is not possible, why is Oraja saying he's done business with them before?
Can this system be beaten? Kamabare said you cannot beat it.
But what happens when medicines leave the NMS, we asked Kamabare.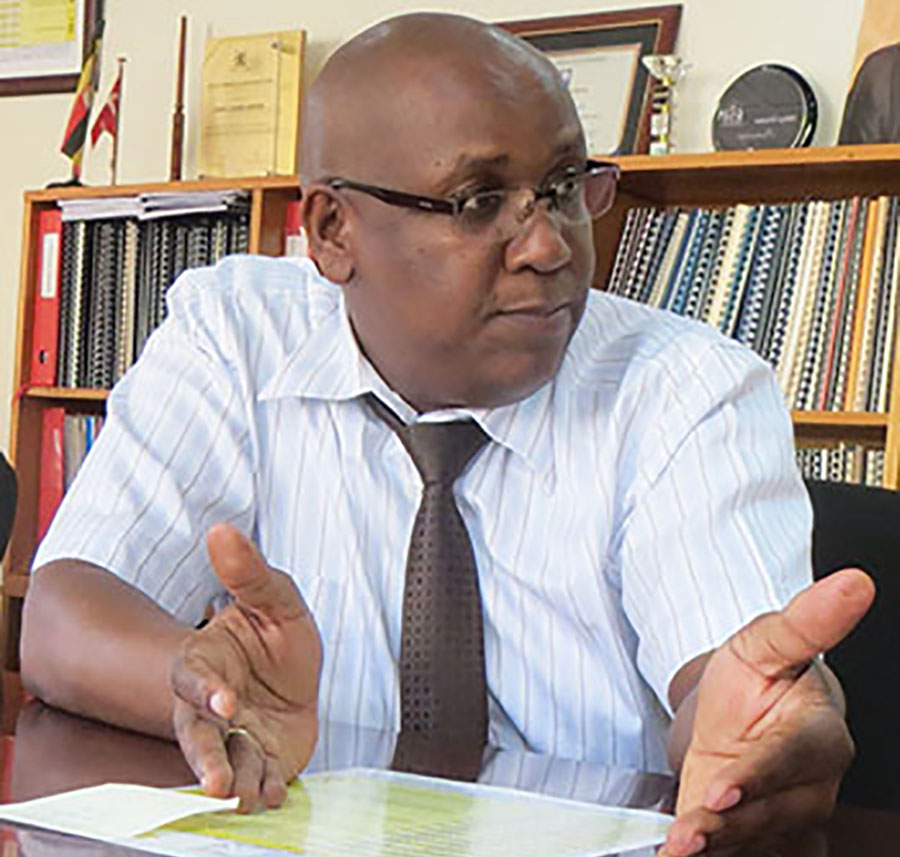 He said: "The challenge is that our mandate by law does not allow us to ask for accountability from the health facilities. Our mandate is process the order and deliver it as it has been asked. So, if somebody says, I want Lumartem, another 200 doses, I cannot ask them why you want this. As long as they fit it with their budget they will take it. Even if they they took 1000 last month, I will assume that actually they have consumed 1000. I will only assume."
We went back to Oraja to deliver on his promise to supply us with ten boxes of the anti-malarial drug, Lumartem.
He gave us detailed instructions to meet outside Kirruddu hospital in Kampala where he also works as a pharmacist.
He told us to park next to a supermarket. But then just before we arrived we spoke as a team and then agreed to park directly opposite the hospital. When he came out he was so furious.
"You guys aren't serious. I've been here for the past 30 minutes. That is the mistake that you made. I told you to park at the supermarket, but you parked there," he fumed.
He was angry because the team parked in a spot covered by security cameras. Although angry, he was still committed to delivering stolen medicine.
He demanded for the cash saying he did not want to hear any stories.
Yet when push came to shove, he failed to deliver citing work pressures.
We agreed to put aside our deal (pause) for the moment. Later, while reviewing the undercover footage we spotted something strange.
We noticed there were a couple of guys who were standing outside after we reviewed the video that we filmed on that day.
When you look at all the frames there are so many people just moving around the same scene. Like, doing rounds around the van, behind the van.
When you go into such a project you're hunting down guys mafias who are dealing drugs, you gotta be careful man. Later we discovered we weren't careful enough. …nowhere near careful enough.
This investigation was done in collaboration with the BBC.