Activists from Akina Wa Mama Wa Africa on Sunday celebrated the incarcerated Dr Stella Nyanzi's birthday.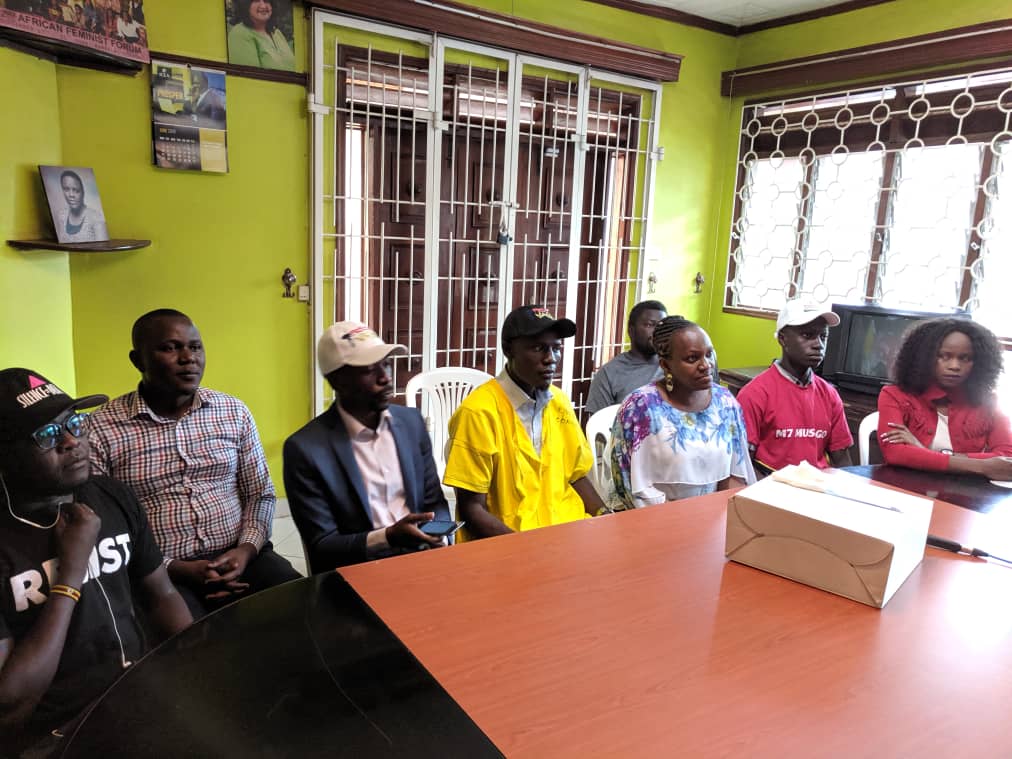 Nyanzi, who made 45 years on Sunday was invited to CID headquarters on 2nd February 2017 to record a statement for what was termed as cyber harassment.
She was arrested and released on several occasions before being re arrested in November 2018 and reprimanded to Luzira.
As she continues to languish in jail over cyber harassment, offensive communication and disturbing the the president's peace and right to privacy, activists hosted a secret birthday party at Akina Mama Wa Africa offices in Ntinda where they recited some of her 45 poems that she released while in jail.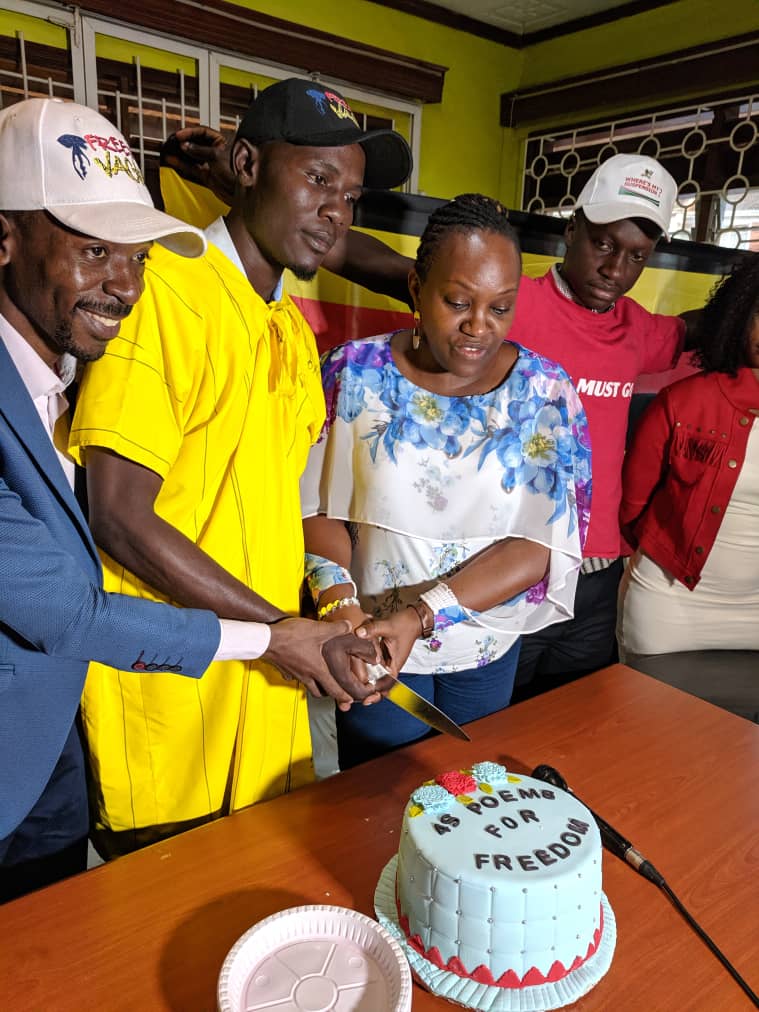 Nyanzi released 45 poems in the build up to her 45th birthday which he named '45Poems of Freedom'
At the birthday celebrations, lead volunteer Bwesigye called for unity among Ugandans in the pursuit for the freedom of Stella Nyanzi.
Yesterday in a court hearing session lawyer Charles Dalton Opwonya described Stella Nyanzi's posts as disgusting, unacceptable and shameful.
He advised jailed Nyanzi to refrain from the use of vulgar language because its not the culture of Ugandans.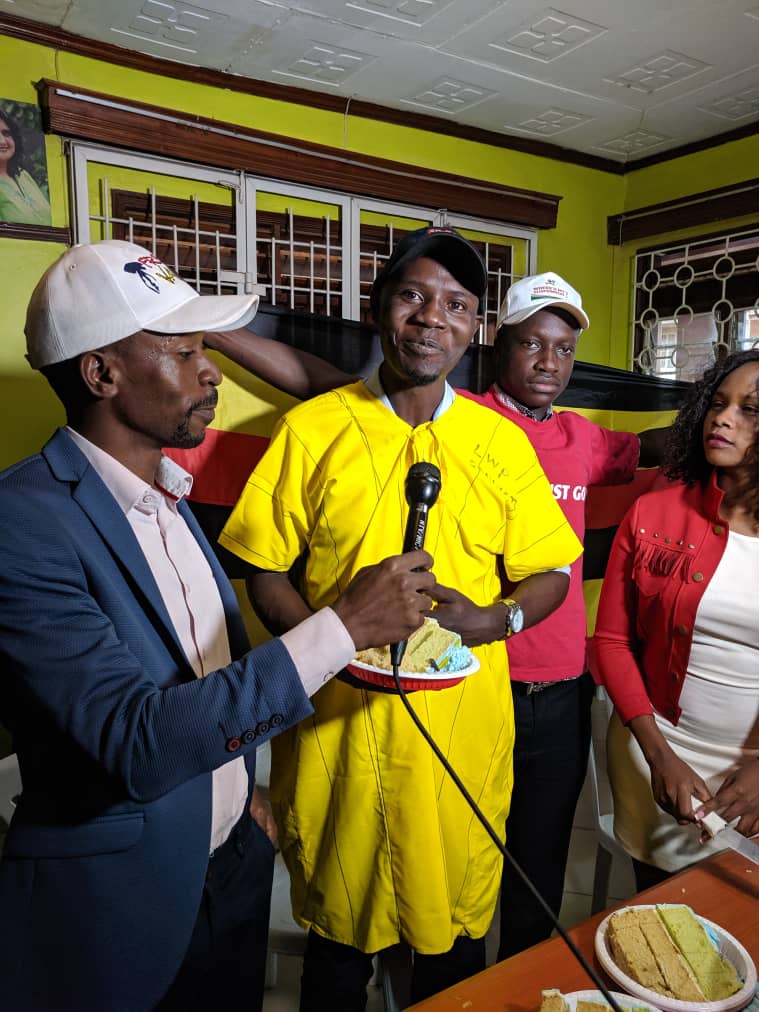 Under Ugandan cyber law, any person who wilfully and repeatedly uses electronic communication to disturb or attempts to disturb the peace or right of privacy of any person with no purpose of legitimate communication is liable on conviction to a fine of not exceeding 24 currency points or imprisonment or both.