While growing up, there was that saying that every primary teacher enjoyed throwing around, no matter the situation, fitting or not. "We shall not wait for Karamoja to develop,' they would say, whether you are late, not understanding the topic or just not in time for food.
The symbolism of this saying was to effect message that Karamoja was so worse off and completely struck out from any positivity. Waiting for Karamoja to develop was like saying, we are better off continuing in our own way, those guys are doomed and stuck in gear zero.
That is the kind of feeling most of us had about Karamoja even as recent as 8 years back and for my case, last week.
So an assignment came in for me, to head to Moroto where President Museveni was due to hold his wealth creation tour. I had known of the assignment three weeks before but continued to pretend I was unaware, such that may be, my bosses forget about it too and like that, I would be safe from it.
The days kept approaching faster and it was D-day. The driver rang me as early as 7:00am and asked if I was ready; "No I am not, we should may be go after lunch, at 2:00pm'. It was 2pm an he was no where, I started early jubilation.
Alas, 30 minutes past 2:00pm and he was at my house, we started the journey and I was now braced for whatever came with it. Before we even exited Kampala, a workmate called and said: "Ah you need to carry a big mosquito net, there are so many mosquitoes there." I was already on the road, so we skipped that.
Our idea was that we sleep in Soroti, then wake the next morning and head to Moroto in time for the event. The road from Kampala to Soroti was smooth and we didn't feel the toll of the journey. In fact, on reaching Soroti we agreed to proceed to Moroto, which was about 140kms away.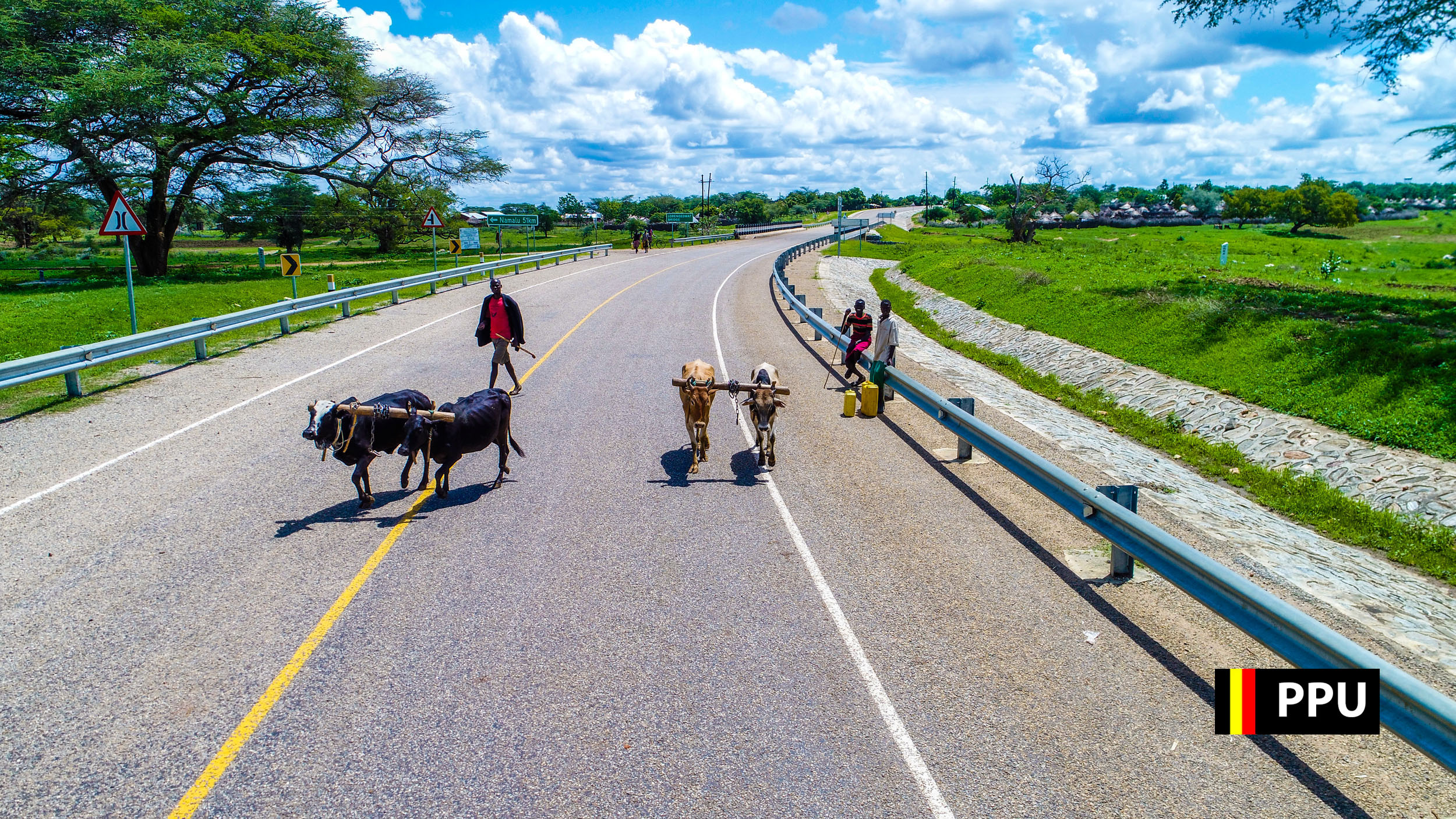 As we navigated past Soroti flying school, I started to engage my Karamoja attitude. I knocked the driver with a load of questions; "Is there electricity? Do you think we shall find where to sleep? Is the road okay? Are there people? How safe is it? I heard those guys shoot people at random. He laughed hysterically before giving a summarised answer; "It is not the Karamoja you have in your head.
Shortly there after, we were on a near complete, well tarmacked Soroti-Moroto highway and before a DJ in Kampala would play even half of the songs on his mixtape, we were in Moroto, gazing through the windows, as the rain tickled the car's exterior.
Light everywhere on the two-way street, banks glittering with their ATM chambers besides, huge mobile money and Airtel money outlets beaming with a welcome song; 'withdraw here'. And hotels beckoning our tiring bodies, but first, clubs banging Kampala latest tunes while Moroto belles swim in John Blaq musical notes.
The driver out of Kajanja swung the car from one street to another, took off to next street, then drove upwards to just give me his answers about the Moroto I was asking about. Once in a while stopping to greet the Miss curvys of the area.
They would reply in very correct English and constructing their sentences like they were new graduates from story writing class. When we were done with the exhibition of the town, we randomly stopped a boda boda to direct us to nice hotels/accommodation places.
The boda boda rider spoke very articulately in English, save for his strong Karimojong accent. He rode ahead of us and took us to every hotel until we settled for Tita Tourism Resort. At Shs60,000, we had breakfast on board, a generator in case power goes off, well furnished room with king size bed, and self contained with bathroom enclosed in glass cabin and a shower mixer jet.
We again didn't not find trouble communicating, English in the area is a language you can't go wrong with, again this was symbolic of the education these chaps have been receiving.
I was already in love with the place, it was yawningly differently from what I had in mind, and with the peace it came with, I was asleep in a short time………
Part 2 of this opinion will be published tomorrow.
The writer is a private contributor to Nile PostThe road