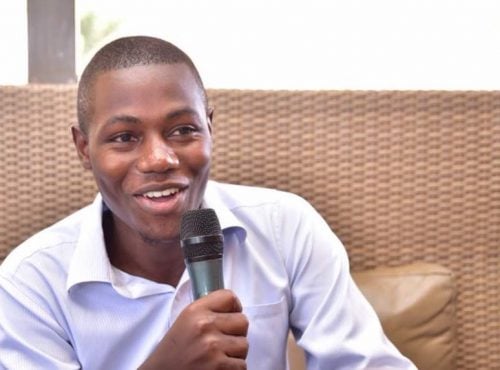 There used to be a time when finding an employee using social media or visiting certain websites was regarded as ''wastage of time at work.''  I cannot express in words the level of delight I get when this same behavior is now taken as essential and vital in the communication of any company, organisation and of recent in the Government of Uganda.
I congratulate the National Information Technology Authority (NITA-U) for making a bold step to award Government Ministries, Agencies and Departments (MDAs) using; digital interactions between them and citizens; governments and other government agencies; government and employees and government and businesses in service delivery.
One would argue that there's no online audience but recent statistics have shown that Uganda's online users have increased from 13 million in 2015 to 18.8 million in 2017 translating to a penetration rate of 45.4% with over 297 government services automated, 71 of these being provided online according to the recent budget reading by the Minister Of Finance, Hon Matia Kasaija.
This affirms that Uganda has landed on an improvement in Government Online service delivery thus the introduction of the e-Government Excellence Awards. These wards were launched by the Government of Uganda through the National Information Technology Authority – Uganda (NITA-U) on 28th May 2019 at Skyz Hotel.
They will be held under the theme "Bold Digital Government: Unlocking Service Delivery". The E-Government Excellence awards will provide a platform to recognize and applaud outstanding Government Ministries, Departments and Agencies that have championed e-service delivery.
These awards are aimed at motivating government agencies and ministries to put more energy into efforts towards ramping digital services and taking more services online for ease of service delivery. The United Nations 2018 Report states that Uganda's online service index has improved from 50% in 2016 to 57% in 2018.
NITA-U in a month-long celebration is organising an expo for government services held from June 20-21st at Garden City rooftop which will be followed by the awards ceremony on June 27th, 2019 at Speke Resort, Munyonyo and they will bring a learning experience, where entities will share, explore and learn new ways of improving service delivery through digital platforms which will serve as motivation for other government agencies to step up their game.
The award ceremony will be graced by top Ministries and Government agencies. Over 44 Government entities have confirmed participation, other participants include:  innovators, Academia, Development partners, Civil Society, Media, Fintech Companies, Banks, Telecom companies. They will be awarding Government entities that that have championed Digital Service Delivery and over of 75 e-services nominations have been received and will be evaluated for the Awards. It's from these that the winners will be selected by an independent Jury.
By the conclusion of these awards, I expect entities of Government like NIRA to improve on their National ID service delivery, Makerere University to advance their intake through using their existing online portals, public hospitals like Mulago to make making appointments by citizens online and have an increased online presence, more ministries and their Ministers engaging with citizens and other people online. I also hope more Heads of Departments, Executive Directors of Government Agencies and their employees will all get on social media and have websites to increase their time of resourcefulness off work premises. I cannot hide that many in these categories and more have been advised, criticised, applauded for their efforts but never even see the messages.
In this era using Digital Government is a new way of organisation and management of public affairs and it should be fully efficient and effective to the people if used properly. The employment of the Internet and the world-wide-web for delivering government information and services to the citizens should also be part of any MDA's Communications strategy without doubt because that is where the world should be today. So, the faster MDAs adopt it, the better for Government and the people of Uganda
I call upon all government entities, the public, media fraternity and the entire citizenry to embrace this campaign as we appreciate the great strides different players have taken to make citizens quest for services much faster, simpler, convenient, efficient and less costly.
The writer is a Communications Assistant at Government Citizen Interaction Centre (GCIC), Ministry of ICT and National Guidance.