It is a common complaint from many government health centres not having adeqauate space, staffing or even necessities to handle the number of patients especially at health centre III's and IV's.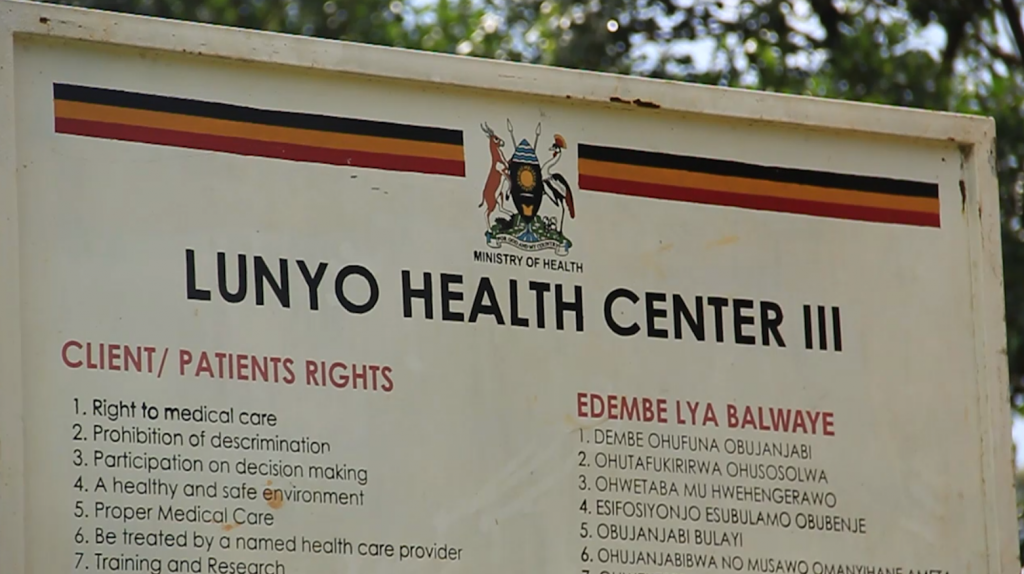 Lunyo health centre III decided to take proactive measures to address such challenges by not waiting upon government's intervention but rather dealing with the community themselves.
On arrival at Lunyo HCIII, in Lunyo subcounty Busia district, the picture is not different from the many government health centres. A few structures which on entry are congested, ceilings falling through, idle beds and much more. The staffing challenges are also evident with only 2 midwives on duty having to create a schedule to enable each have atleast an off day.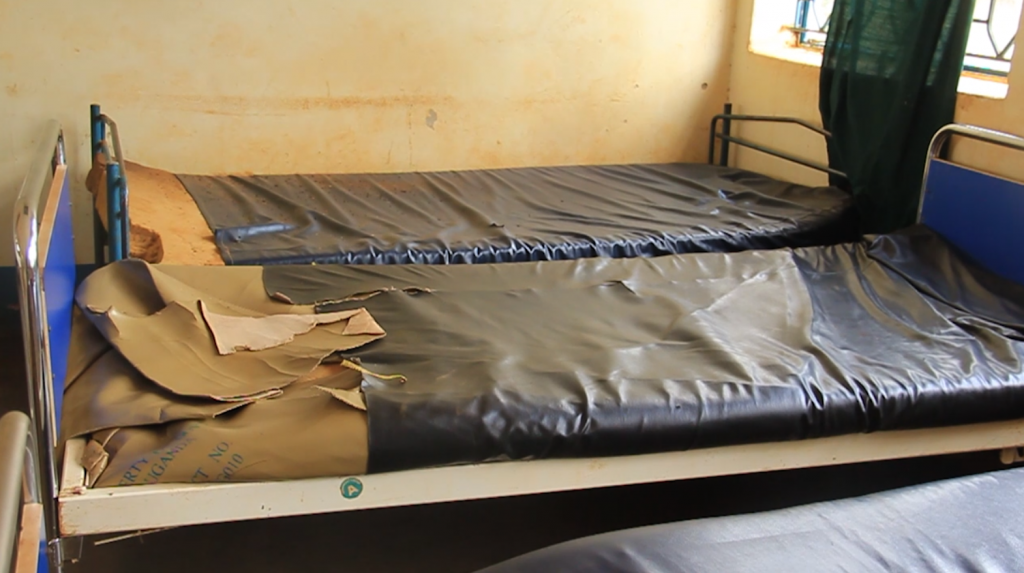 The staffing gap has left the health workers with no option than to improvise with every patient's needs. Flavia, one of the midwives says the facility has 5 antenatal and postnatal beds and only 2 delivery beds. If the women who need to go into labour are more, they will have to deliver on the floor.
Namukanja Sarah Lilian, the midwife on duty who reported Friday night 10pm, had delivered more than 10 mothers by Saturday morning and was only hoping to go back home to have rest on Monday after her colleague returns. She says if more than 1 mother goes into labor, the midwife wears more than 1 pair of gloves and keeps removing the top most pair to be able to deliver all the women available.
"In case of many deliveries, you can't have time to wash hands and sanitise after every birth so your only option is to change the gloves," Namukanja says.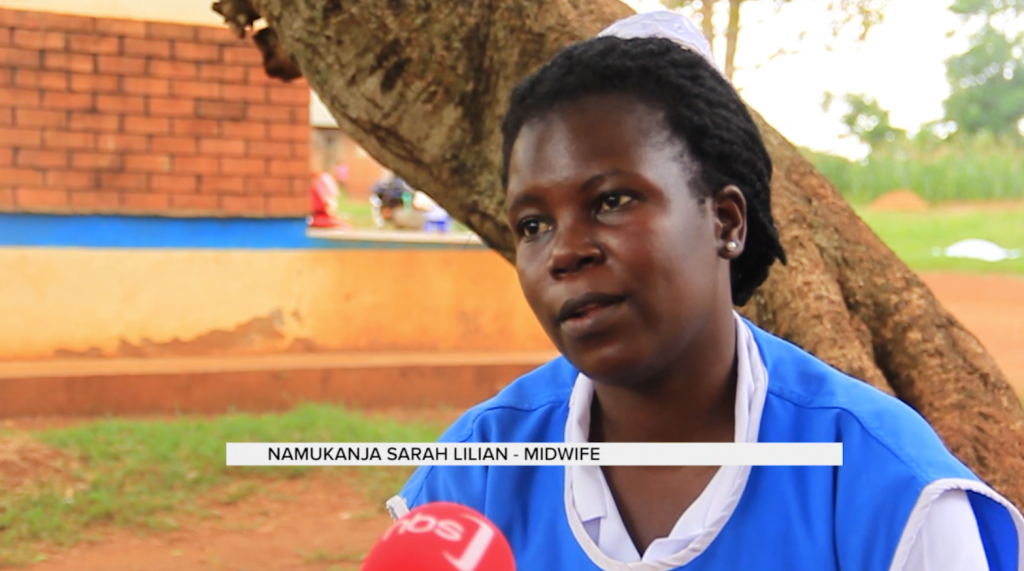 The scarcity of beds at the health centre often forces the medics to allow mothers at different stages of the delivery process to mingle. New borns, as a result, sometimes pick up infections.
Lunyo HC III has decided to look for remedies. Incorporating traditional birth attendants has been one way to go. This has helped improve the numbers of mothers giving birth at a health facility from about 15-20 a month to hundreds but also boosted the confidence between the health workers and the community. The attendants were trained and brought on board at the health facility with help and support from development partners like Irish Aid and World Vision.
Namukanja explains that when an attendant brings in a client, the midwife examines and delivers them under the watch of the attendant as assistant or sometimes if the mothers insist, the midwife allows the TBA deliver the mother under close supervision.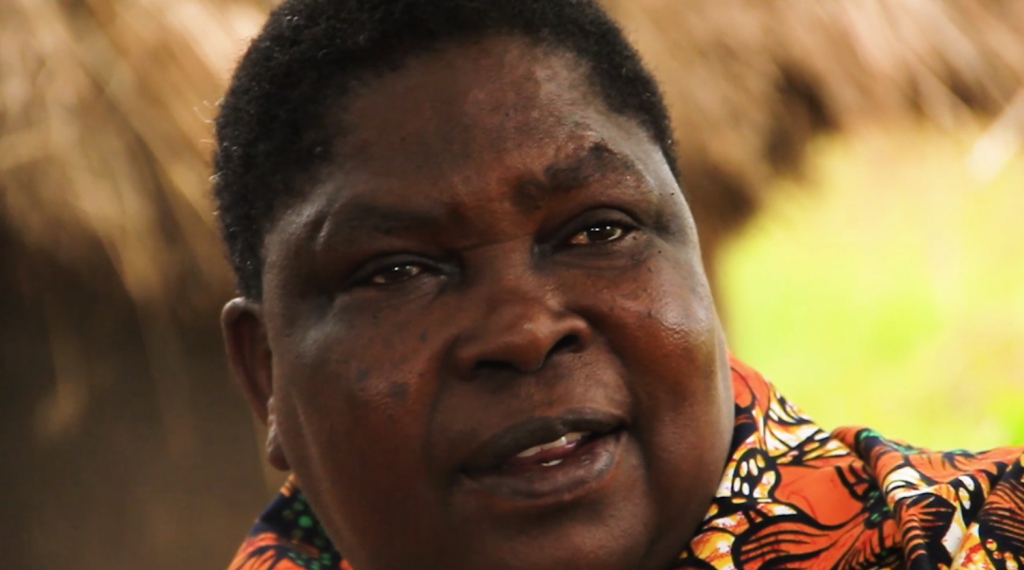 Auma Florence, a 65 year old traditional birth attendant with over 30 years experience, says she learned her delivery skills from her grandmother as a teenager. But working with health workers has been eye opening for her.
"We now have gloves to use , we are taught about prevention of mother to child transmission of HIV among many other things. The instruments used like surgical blades and scissors are also safe for mother, baby and us," Auma adds.
Beatrice says, with the experience now, she is grateful and encourages all the women who contact her to find her at the health facility.
Additively, the community together with partners and the health center administration agreed to a fundraising drive to have yet another maternity ward. Wafula Nelson, the in-charge at the health centre and secretary to the HUMIC, says through mobilization, the community owned the drive and the health facility which made contributing easy.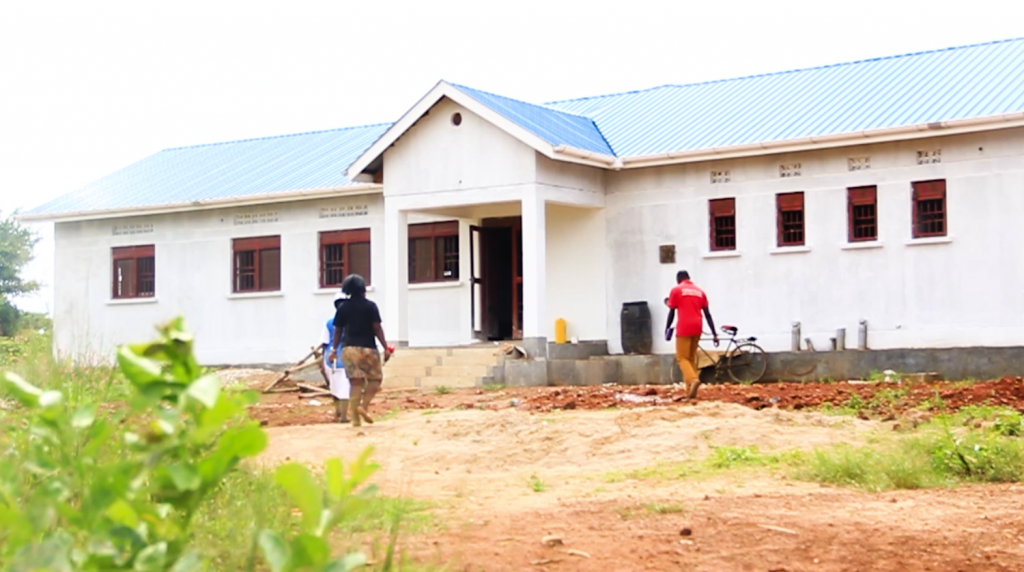 Wanyama Lawrence, the committee chair, says that as a community they were tired of seeing mothers deliver on the floor and in a council meeting resolved that each household would contribute the least minimum of 2,000 Uganda shillings (less than a dollar). He says others contributed more while other contributions were in kind in form of Bricks, sand and so much more.
The new complex that is nearing completion is expected to be in use starting next month and is believed to go a long way in solving the congestion problem at the health facility.